Joyce K. Salzberg Center for Professional Development
The staff at the Joyce K. Salzberg Center for Professional Development is committed to enhancing students' professionalism and empowering students to present themselves successfully as candidates for an internship, employment and post-secondary education opportunities.
Students within the College of Liberal Arts have completed internships with hundreds of employers in dozens of disciplines across the Philadelphia region, including recent placements with employers such as: 
Philadelphia District Attorney's Office
Children's Hospital of Philadelphia
The Barnes Foundation
U.S. Bureau of Labor of Statistics
Philadelphia City Council
What We Offer
Career Coaching - We offer individualized attention to each student on topics ranging from career assessments and résumés to interview skills and graduate school preparation.
Required Course: Professional Development for Liberal Arts Majors - We teach all students how their liberal arts skill set translates to the marketplace in our required 1-credit course.
Internships - We assist our students in gaining valuable real-world experience with employers from the Philadelphia region and beyond.
Workshops and Events - We offer skill-based workshops and events that facilitate networking opportunities, career exploration, and post-graduation planning.

Virtual Resources - We have several virtual tools that we share with students to assist in resume creation, interview skills, and Handshake - a powerful tool that allows students to search and apply for internship and job opportunities, see career related events on campus, and so much more.
Internships
It's expected that all students within the College of Liberal Arts will complete at least one internship prior to graduation, and we'll assist every step of the way. From the first steps of building a resume, through to tips on how to impress in an interview, our staff is ready and willing to assist. 
Pathways to Professions Stipend Program
Temple University's College of Liberal Arts (CLA) encourages all of its students to complete at least one internship before graduation as it will facilitate career exploration and job marketability. However, the majority of nonprofit and government internships are unpaid, which can present challenges to those students pursuing this type of work, but cannot afford to take time off from their paid-jobs. This is why generous Temple CLA alumni have provided donations to offer a $2000.00 stipend to a select group of students completing unpaid internships for the summer. Visit our Pathways to Professions page to learn more!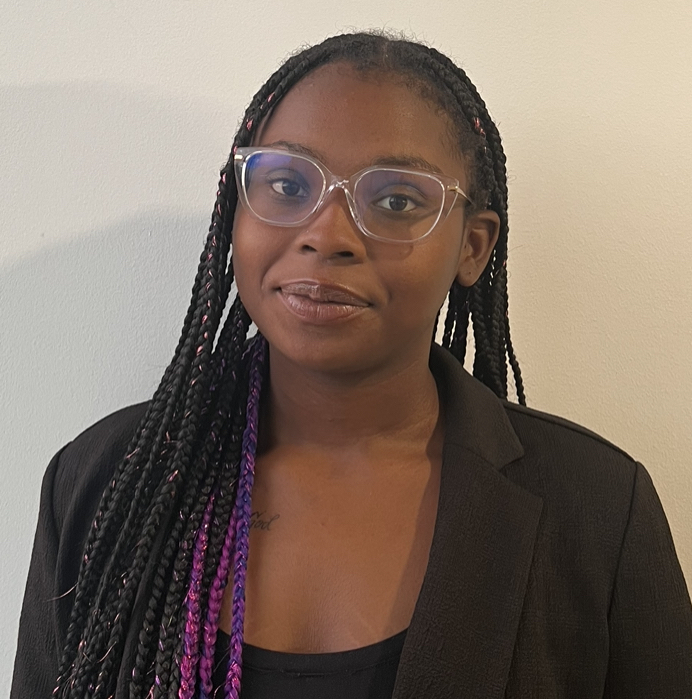 Jae'La Harper
Pathways to Professions Internship Spotlight
My name is Jae'La Harper, and I am a current sophomore at Temple University, studying global studies with a minor in Africology. This summer I pursued an internship at Philadelphia Family Court in the juvenile probation department.
Psychology Pathways Summer Internship Scholarship
Psychology Pathways Scholarship (PPS) is a fund sponsored by Temple's Department of Psychology & Neuroscience that provides three undergraduate students studying psychology a scholarship of $2000 each for completing an otherwise unpaid internship during the summer. The PPS is a subset of the Pathways to Professions Summer Internship Award Program and follows all the same program policies, criteria, and application instructions. Read more about our 2023 scholarship recipients and their internships!
Required Course: Professional Development for Liberal Arts Majors (CLA1002)
In our frequently changing economy, a liberal arts degree has never been more valuable. This one-credit seminar will focus on the flexibility of a liberal arts degree and will prepare students to pursue careers in various industries, including:
Government 

Non-profit

Corporate

Education
Upon successful completion of this course, students will have developed skills necessary to:
Effectively search for career opportunities

Build an application-ready resume

Prepare for professional interviews

Manage the growth of their own professional network
The mission of the Career Seminar is to guide students as they explore the value of their liberal arts degree, capitalize on current opportunities, and equip students with the tools to confidently market themselves to potential employers.
Career Development
If you're just thinking about enrolling at Temple University, your career probably seems a long way off. But those four years will be over before you know it, and then it'll be time to land a job. Will you be ready? 
What can I do with my major in CLA?
All CLA programs teach you a core set of critical thinking, problem-solving and communication skills that prepare you for a various range of careers, including jobs in nonprofit organizations, corporate businesses, and government agencies No matter what you study here, you'll be ready to launch a career after graduating.
Handshake
Your job/internship search experience just got a whole lot better with Handshake! Easily find the best jobs and internships for you with Handshake's personalized experience.
200+ Professional Development Events & Career Fairs

200,000+ Employers Actively Recruiting

14,000+ Job and Internship Postings

100% of Fortune 500 Companies Recruit on Handshake