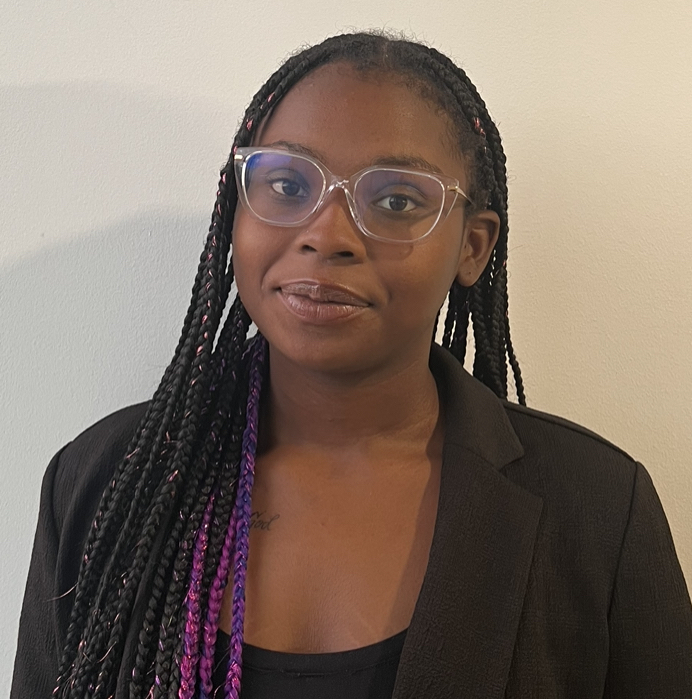 Jae'La Harper
Pathways to Professions Internship Spotlight
My name is Jae'La Harper, and I am a current sophomore at Temple University, studying global studies with a minor in Africology. This summer I pursued an internship at Philadelphia Family Court in the juvenile probation department.
Q&A with Pathways to Professions Internship recipient Jae'La Harper
Why did you select this line of work?
Before I started at the Philadelphia Family Court, my career goal was to become a social worker. I have always been passionate about my community and wanted to work in rehabilitation services. I decided to pursue an internship focusing on law to gain firsthand experience in understanding how effectively the justice system rehabilitates members of the community and what resources are available for this purpose. I firmly believe that creating long-term change requires a progressive approach, especially as the world continues to evolve. By choosing an internship centered around law, I had the opportunity to assess which systems I believe are truly benefiting communities and identify areas where improvements can be made.
What have you learned from your internship? Has it affirmed your career interest and/or expanded your career interests to new opportunities?
Throughout my internship, I gained a profound understanding of how the lack of resources within communities often serves as the underlying cause of instability that drives individuals to commit crimes. This firsthand experience proved invaluable in shaping my perspective on how various systems impact communities and in identifying areas where improvements can be made. Issues like limited access to mental health services, housing, food and transportation stood out as critical factors influencing individuals' paths.
This internship not only reaffirmed the importance of community outreach but also strengthened my passion for providing resources to build more sustainable communities. The opportunity to observe the judicial system through shadowing numerous courtrooms, departments and officials reignited my passion for law and sparked numerous innovative ideas for its future development.
As I advance in my career, my goal is to merge my passions for social work and the justice system to offer essential resources to juveniles within the legal system and drive long-term positive change within various communities. This internship experience has broadened my horizons, reinforcing my commitment to making a meaningful impact through a combination of social work and legal endeavors.
Why is this opportunity important to you?
The opportunity with Pathways to Professions was crucial for me as a college student exploring my career path. It eased the anxiety of figuring out my interests and allowed me to make connections with peers and professionals in my desired field. This experience solidified my career goals and provided valuable insights for my future success.
Can you share one sentence to say thank you to the alumna who sponsored your internship?
I would like to express my heartfelt gratitude to Anna Long for her generous sponsorship of the student participants in Pathways to Professions. College can be a daunting and uncertain time for students as they try to figure out their paths in life. Having the support of someone like Miss Long, who is an alumna and has experienced the college process firsthand, is truly special. Thank you for your faith and support; it is genuinely appreciated as we strive to develop into future leaders.
Is there anything else our alumni supporters might be interested to know about you?
I am deeply committed to making a difference and fostering positive change in the lives of others, and this passion will serve as a driving force in my future career endeavors. Despite the challenges we face in these tumultuous times, I am constantly reminded of the beauty and potential of our world. I firmly believe that social change is not only possible but attainable, and I am determined to contribute to it through hard work and dedication.
Pathways To Professions has been an incredible starting point for me, but it is just the beginning. I aspire to continue seeking internships and collaborating with passionate individuals as I progress in my career, confident that with each step forward, I can make a meaningful impact and be part of the collective effort to create a better and more just world.