Created and funded by Mitch and Debra Sonkin and Marc and Giulia Weisman, the Sonkin-Weisman Scholars program is a prestigious, invitation-only scholarship awarded to a small number of Temple University College of Liberal Arts' (CLA) most academically accomplished and intellectually ambitious students. 
This selective program offers a full suite of funded experiential learning opportunities (research, internships, community engagement and study abroad) to students who have already been awarded the prestigious, full-tuition Presidential Scholarship from Temple University. The Sonkin-Weisman Scholars program aims to cultivate the best possible educational experience at one of the nation's leading urban, public research universities, propelling scholars toward world-class careers, graduate programs and fellowships such as, Gates-Cambridge, Rhodes and Fulbright.  
In addition to the full-tuition Presidential Scholarship, Sonkin-Weisman Scholars are awarded an additional $6,000 while obtaining their undergraduate degree towards guaranteed participation in three of our four signature learning experiences of their choice:
Liberal Arts Undergraduate Research Award (LAURA) 
The LAURAs grant $2,000 each to students as they work alongside a faculty member to conduct research for a semester or more. The LAURAs attract the best and brightest students who want to take advantage of unique learning opportunities. Participating students graduate with the requisite experience to help them land at a prestigious graduate school or organization.
Pathways to Professions (P2P) Internship Award​
Because CLA is a home for community-oriented change makers, gaining real-world experience in the nonprofit and government sectors—in the Philadelphia area and beyond—is vital to our student experience. P2P stipends award $2,000 each, empowering students to gain relevant and valuable work experience that would otherwise go unpaid. 
Study Abroad Grant 
Cultural immersion redefines how our students view the world and understand their place within it. Understanding how global issues impact local communities in different countries builds greater empathy and reframes how students will approach society's greatest challenges. 
CLA Community Scholars Semester 
Through a Community Scholars Semester, talented CLA students with the passion and drive to make a difference in their communities will interact with community-based organizations, serve as peer mentors for students enrolled in community-engaged learning programs and help shape the future of community engagement at the College of Liberal Arts. 
In addition to a scholarship for participation in three signature learning experiences, the Sonkin-Weisman scholars will be assigned CLA's assistant dean for student services as their primary academic advisor and will sit among a handful of students personally mentored by the Dean of the College of Liberal Arts. Opportunities awarded to Sonkin-Weisman scholars will extend beyond academic coursework and job experience to include networking and intellectual development events featuring high-level discussions with top scholars, policymakers and alumni thought leaders to build scholars' networks and expose them to additional educational opportunities. 
Beyond the combined academic, experiential learning and networking opportunities granted to this select group of students, Sonkin-Weisman Scholars have the distinct benefit of joining a growing cohort of distinguished students and alumni, including their advising support system, and the program's namesakes, Mitch and Debra Sonkin and Marc and Giulia Weisman.
Student Success Stories
Students who have participated in the College of Liberal Arts' experiential learning programs have achieved high academic success. Read more below!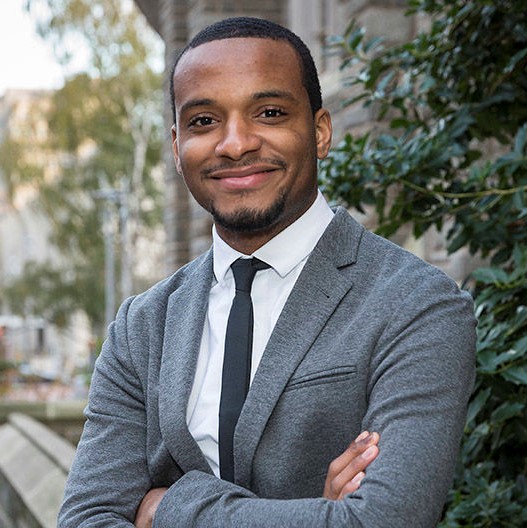 Hazim Hardeman, KLN '17
Strategic Communication Major; Concentration in Rhetoric and Public Advocacy
Hazim Hardeman was named a 2018 Rhodes scholar, Temple's first ever. While not a CLA student, Hazim embodies the CLA community engagement pillar and its importance to our students and society. Among many community programs Hazim took part in while at Temple, he participated in CLA's Inside-Out Prison Exchange Program which brings together campus-based college students with incarcerated students for semester-long courses held in correctional settings. This interaction with incarcerated students helped Hazim rethink his ideas about equitable education and social justice. He recently completed his Master of Philosophy in History at Oxford as a Rhodes Scholar and is now a PhD student in American Studies and a Presidential Scholar and Prize Fellow at Harvard University. -Hometown: Philadelphia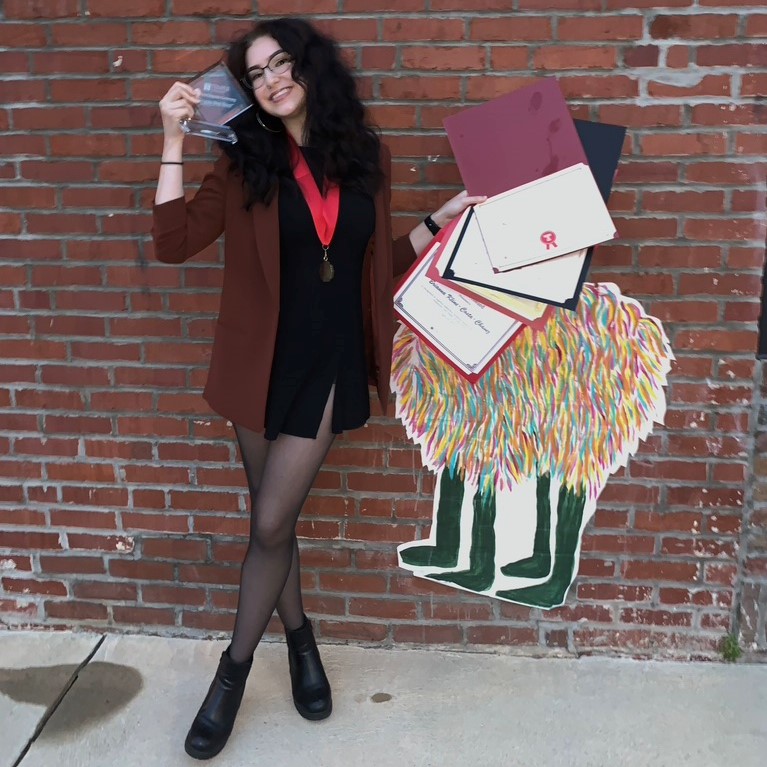 Brianna Kline-Costa-Chavez '22
Political Science Major, Global Studies Minor
Brianna was a LAURA recipient in spring 2022. She received a Public Policy and International Affairs Program (PPIA) Junior Summer Institute fellowship in 2022 at Carnegie Mellon's Heinz College of Information Systems and Public Policy. Brianna is currently a Fulbright applicant. - Hometown: Pittsburgh, PA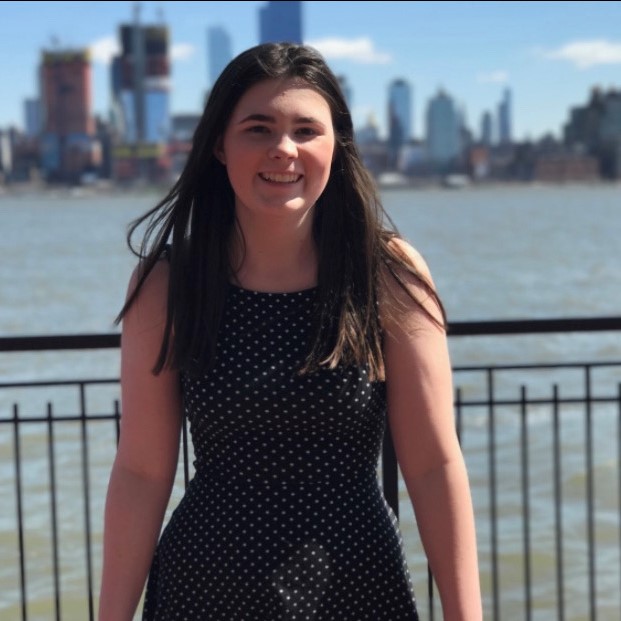 Kathryn Perrone '21
History & Political Science Double Major, Global Studies Minor
While at the College of Liberal Arts Kathryn was a LAURA and a Diamond Research Scholar. Her academic path led her to earning a Fulbright graduate degree award to study for her MSc in Climate Change: Policy, Media and Society at Dublin City University in Ireland. She was also awarded a Millennium Fellowship by the United Nations Academic Impact initiative to complete an environmental service project. - Hometown: Columbus, NJ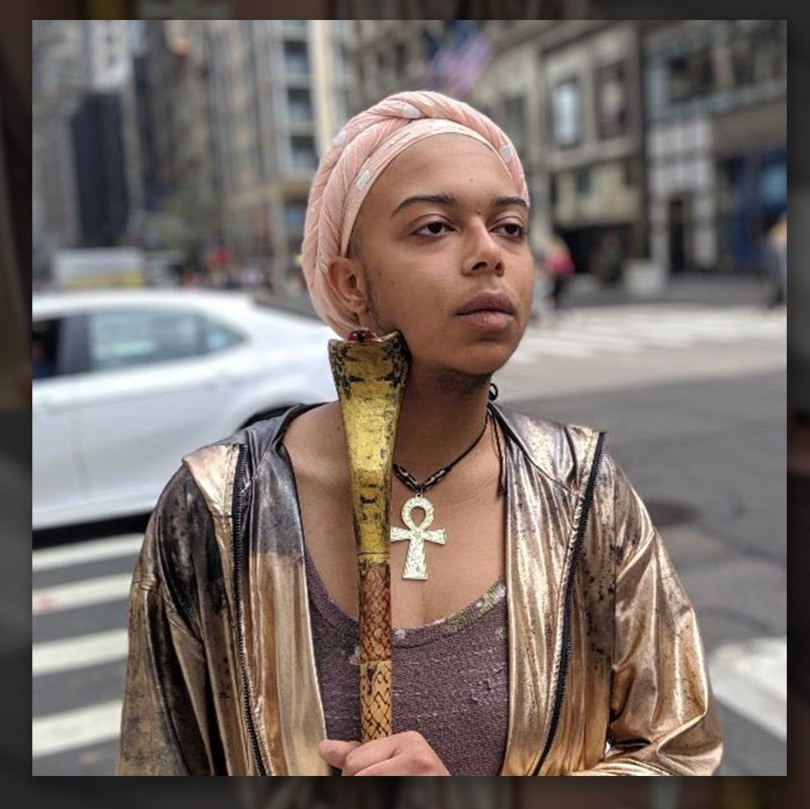 Osimiri Sprowal '20
Africology and African American Studies Major
Osimiri was named a 2022 Marshall Scholar, one of 41 recipients. They are pursuing a master's in human rights and politics at the London School of Economics and a master's in applied theater at the University of Warwick. Their life's work is at the intersection of homeless rights activism, policy and poetry. - Hometown: Philadelphia, PA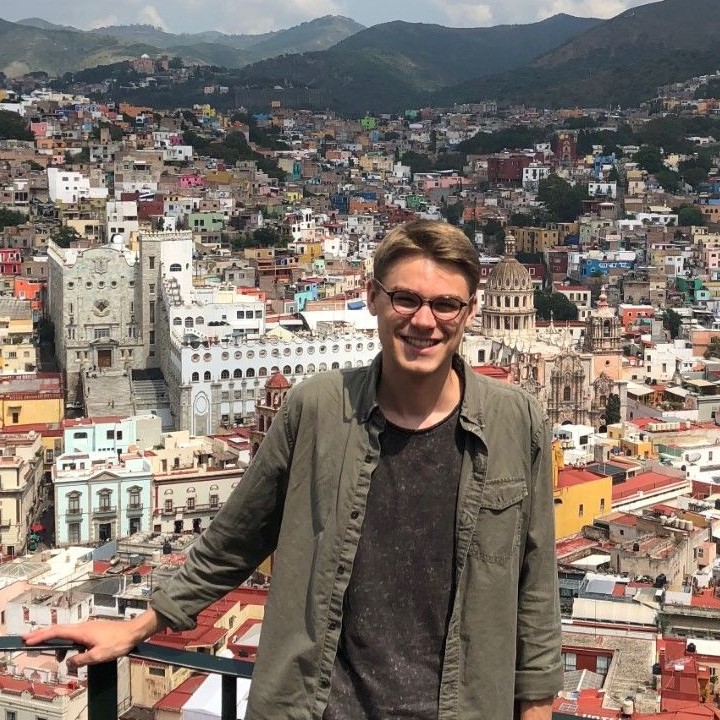 Alex Voisine '18
Global Studies & Spanish Double Major
Alex studied abroad several times, gaining worldly experience and earning a Fulbright graduate degree to study at UNAM in Mexico City. He then went on to win a Gates Cambridge scholarship and was a finalist for Stanford's Knight-Hennessy award. In 2020, Alex was selected as one of Temple's 30 Under 30. After working for the UN Development Program in Mexico City, he is now earning his PhD at the University of Texas at Austin. - Hometown: Suffield, Connecticut