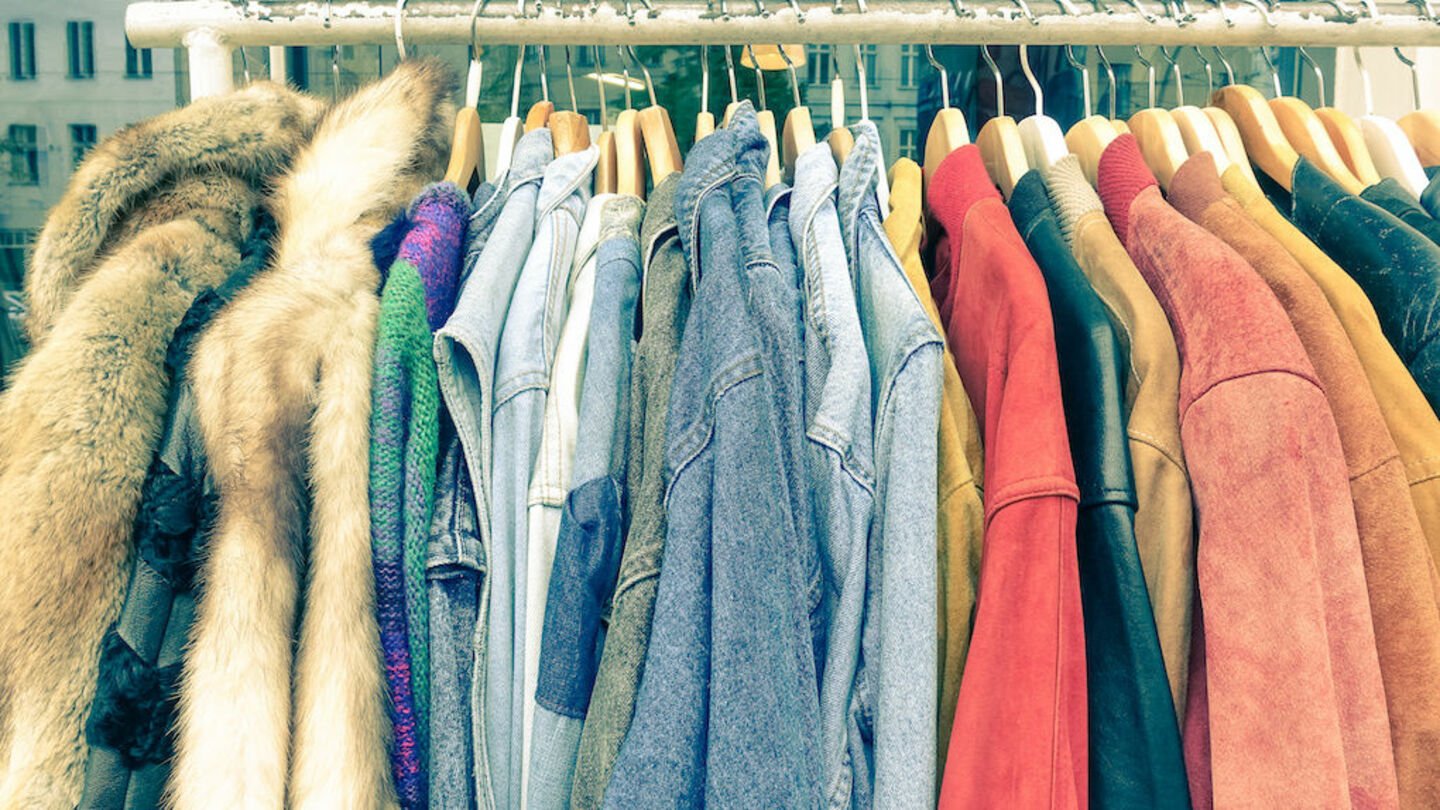 Project CLOSET 
College of Liberal Arts (CLA) empowers students to use their liberal arts education to become agents of change in their communities. One initiative students participate in is the Community Scholars Program. Led by director of Community Engagement, Heather Lewis-Weber, this is a paid, 10-week program that helps students build leadership skills and critical tools for social impact. Through the program, students engage directly with community leaders and develop an awareness of social issues impacting local communities to aid in developing their own, original proposals for community engagement projects. 
Last year, Ryan, a third-year environmental studies major and a Community Scholar created Project C.L.O.S.E.T (Community-Led Outfitters Supporting Ease of Transition) as their final assignment in the program. Project C.L.O.S.E.T's mission is to ease some of the financial burdens for transitioning individuals by providing access to update their wardrobes at no cost. The price of legally and/or medically transitioning is costly and many transgender people are unable to update their wardrobe quickly and affordably. C.L.O.S.E.T provides free, gender-affirming clothing to Philadelphia's transgender, nonbinary and gender non-conforming (GNC) community.   
Ryan's journey to starting this project was two-fold. The first was that in previous semesters they worked with the Office of Sustainability at Temple on the Give and Go Green project. This program involves students donating clothes at the end of the semester that they otherwise would have thrown out. Ryan realized that as a society we produce literal tons of fast fashion that end up in landfills when it could be donated and have a positive impact on someone else's life. The second was they were, in real-time, dealing with the cost of transitioning and recognized that gender-affirming clothing is so important to self confidence. The thought that people must shell out hundreds or thousands of dollars to feel comfortable did not sit right. That was when they recognized the need for this program, especially for folks that need resources in their own neighborhood. Places such as the Mazzoni Center, where Ryan has volunteered in the past, and The Wardrobe are city resources where people can get gender affirming care and free clothing, respectively, but neither of those are in North Philadelphia. Ryan wanted to bring that resource to people who don't have the means or the time to leave their own community.  
"As a transgender person, C.L.O.S.E.T is very personal to me. But in terms of learning about the socioeconomic systems that create the need for C.L.O.S.E.T, [that] is what CLA has really prepared me for."  
Project C.L.O.S.E.T also hopes their events bring the community together. They are looking for volunteers to assist at the event. One very important part of this event is to bring the trans community together to get to know each other and know that they're doing something for their trans siblings. Another layer is to bring the community, as a whole, together. Whether it's students or community members who are not transgender, non-binary or gender non-conforming, if they volunteer the hope is that they gain more familiarity with the trans community and they start to understand some of the issues the trans community goes through, both in terms of financial stability and gender-affirming care to build a larger support system and mutual respect. It's about people deserving to be happy no matter what that looks like for them and programs like C.L.O.S.E.T bring us a step closer. 
As for the future of Project C.L.O.S.E.T, while it is still forming, Ryan is in talks with local community organizations about the potential to store donated items and possibly even create a permanent space.  
"CLA has been really helpful for this program. I am a student and a very young person, and having somebody to work with that understands the bureaucratic systems, somebody who has an established reputation and is already important in the community and has the resources has just been incredible in terms of outreach."   
C.L.O.S.E.T's inaugural year was in 2022 and was held on Temple's campus. This year, CLA and C.L.O.S.E.T are partnering with  Galaei, a queer and trans, black, Indigenous, and people of color (QTBIPOC) radical social justice organization. Galaei will host this year's event in their space.  
Anyone who identifies as trans, nonbinary, and/or GNC is invited to attend the open closet event at GALAEI (118 Fontain St) on Friday, April 28th from 4-6pm. Gently used clothing across the spectrum of size and gender presentation will be available to attendees at no cost.  
WANT TO DONATE? 
Clothing donations will be collected beginning the week of April 17th through the event on Friday, April 28th. They are accepting clean, gently used clothing and accessories. Donations of plus-size and unisex or masculine clothing are particularly appreciated. Donations can be dropped off on campus at Temple University or at GALAEI.   
To arrange a donation drop-off, contact Heather Lewis-Weber (heatherlw@temple.edu) for drop-off at Temple, or Ebony Ali (ebony@galaeiqtbipoc.org) for drop-off at GALAEI.  
WANT TO VOLUNTEER? 
Leading up to and on the day of the event at GALAEI on April 28th from 4-6 pm volunteers of any and all identities are needed to help sort and restock clothing, set up and break down the event, and assist guests. Fill out the Volunteer Form to join us!