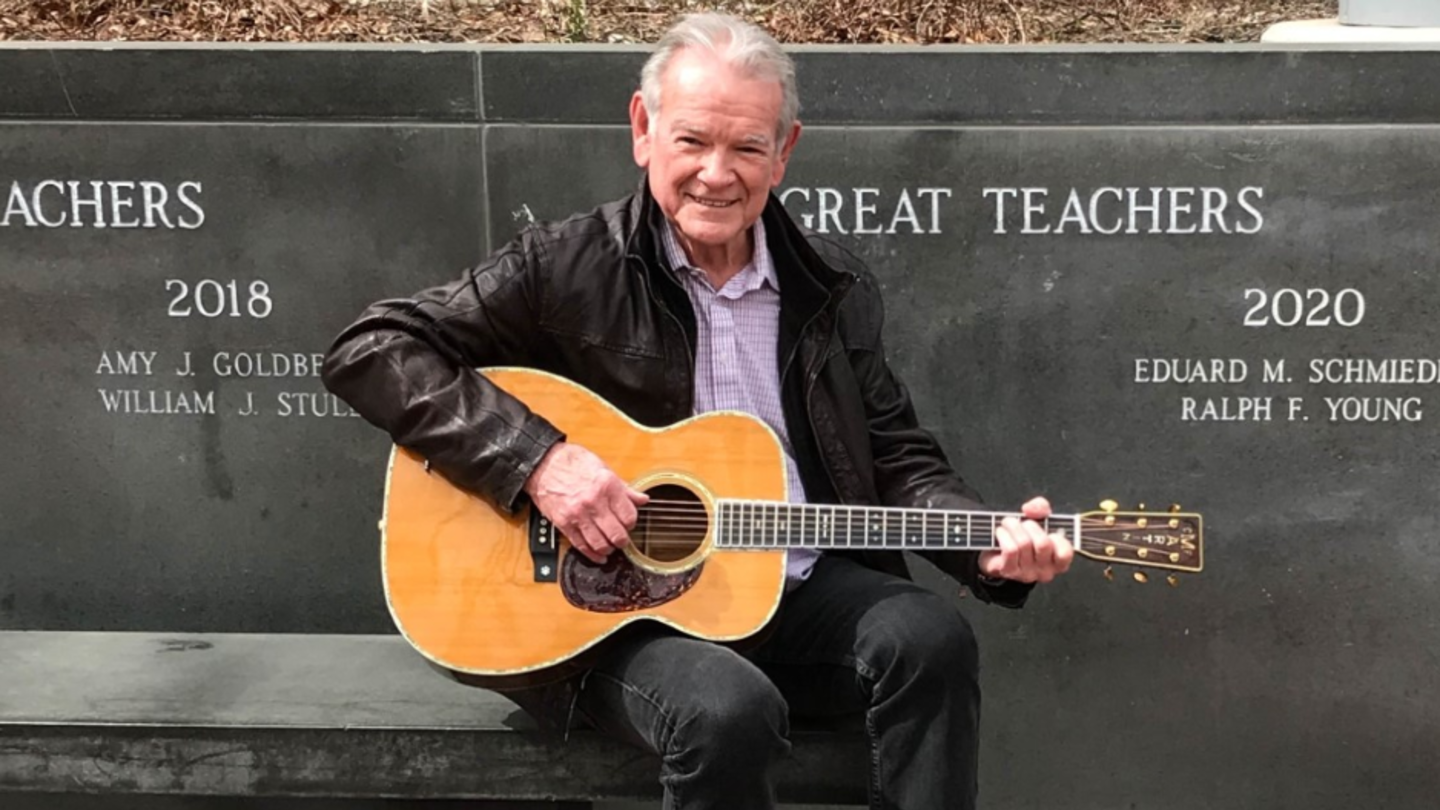 Temple history professor Ralph Young has been named a Fulbright Specialist. Young will travel to the University of Rome to teach a four-week seminar, a condensed version of the Cold War Culture in America course he teaches at Temple.
The Fulbright Specialist Program provides opportunities for academic professionals to take on two-to-six week projects overseas. Award recipients are selected for their expertise and achievement in their fields, as well as their potential for fostering relationships with other institutions while abroad. 
The seminar will examine how rising tensions between the United States and the Soviet Union influenced society during the Cold War. Not only will students study the era's journalism and propaganda, but they'll also explore the popular culture and media of the time. For instance, Young brings up the science fiction films of the 1950s: "Invasion of the Body Snatchers is basically sort of a metaphor for communists taking over your whole town, and your next-door neighbor could be a communist. It's warning people that the communists next door are so insidious that you can't tell them apart from anybody else."
The course will also highlight the period's protest music and art, as well as its countercultural actors like the New Left, the SDS, and the hippies. While the threat of military aggression loomed, it's important to recognize the powerful role American art and culture played in the Cold War. "So many of these things get out the message of what America's all about, and that had much more of an impact than all of our threatening or macho-type posturing," notes Young. "In fact, the Cold War came to an end not because of all the missiles in our arsenal and the hydrogen bombs we had, but because of 'soft power.' Things like Levi jeans and Bob Dylan and Microsoft, and all the American products and culture that inundated Europe and penetrated the 'iron curtain'"
Young is no stranger to teaching American history overseas. He first went to the University of Rome in 2009 on a prior Fulbright award, teaching a seminar version of Dissent in America, a course about the protest movements that have shaped the United States since its inception. He has done the same at Tübingen University in Germany and Prague's Charles University. 
At Temple, that Dissent course spawned a series of Friday afternoon teach-ins that Young has continued to coordinate to this day. While teaching at Temple's Rome Campus in 2019, he brought the weekly teach-in concept with him. Over the course of the semester, he invited a few professors from the University of Rome to lead some of those teach-ins at Temple Rome. "It's kind of nice to create a bit of a connection between this well-known Italian university and Temple's Rome campus," says Young. "I've done a lot of these overseas global connections, trying to connect Temple with other universities around the world."
Regardless of where he's lecturing, Young brings a unique blend of both passion and perspective to the subject matter. 
"The thing I like to tell my students when I'm teaching Cold War culture is that it's one of my favorite courses because it's almost like my autobiography because this was when I was... In the '60s, I was in college and it was my most formative years. And so much of what I talk about, I remember it. I lived through it…and I find that in teaching history, by teaching anything, if you can bring in personal experiences about how something impacted you, it resonates so much more with students. I think you can get a message across a lot better that way."