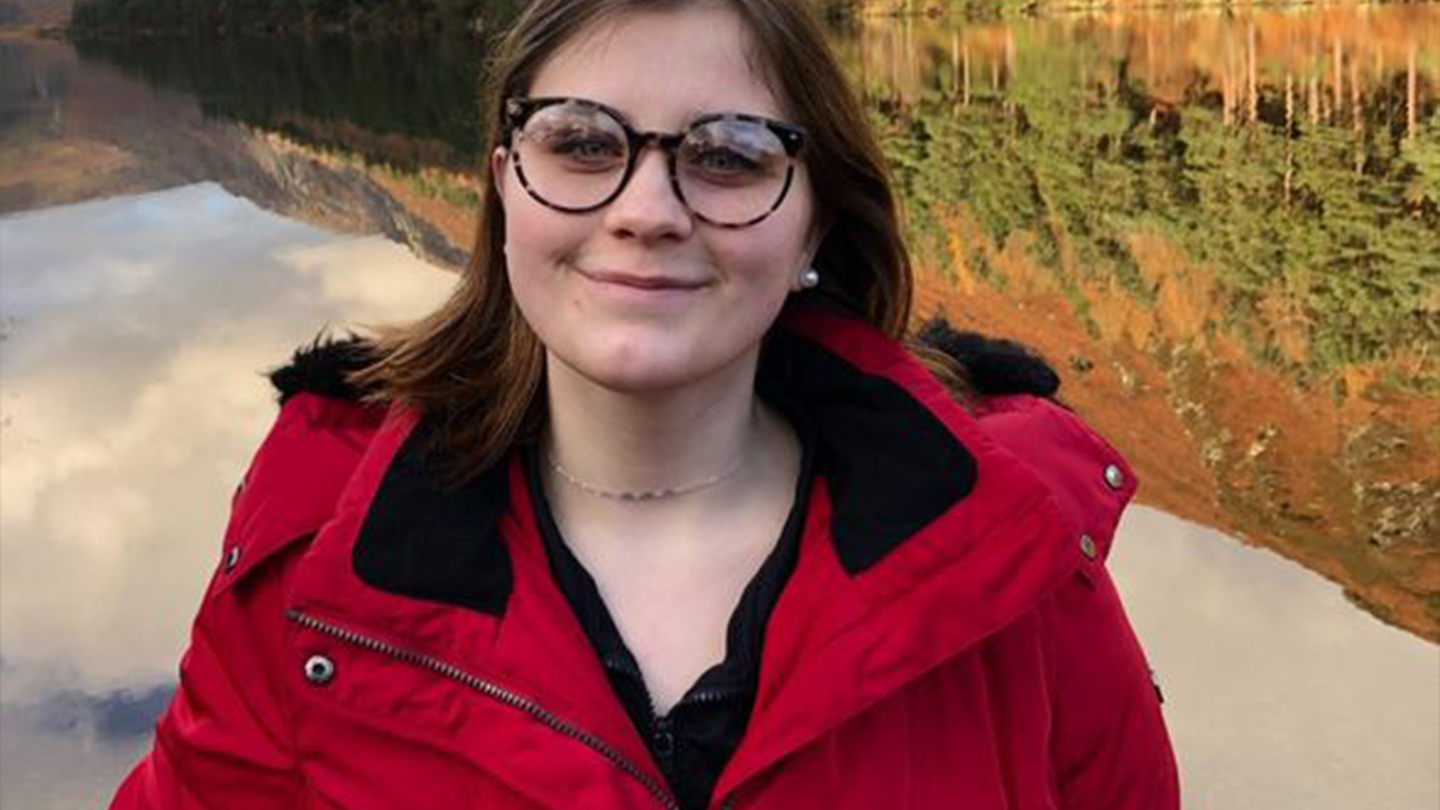 By: Nick Santangelo
With classes moved online and restaurants, movie theaters, and just about everything else closed, TV entertainment has taken center stage. And one of the College of Liberal Arts' (CLA) own students is helping to bring some of that entertainment to everyone's screens during these unprecedented times. 
English major Kelly Jahn has been spending the semester interning on Late Night with Seth Meyers in New York City! Today, CLA is highlighting Jahn and her experience as the last entry in our series celebrating female students and alumnae as part of Women's History Month. 
The Long Island, New York native came to Temple University and CLA because she wanted to be on a campus with a diverse range of students and majors and in an arts and entertainment center like Philadelphia. The junior says she's enjoyed the flexibility offered by the liberal arts and the many opportunities she's found here thanks to how many different kinds of people she's encountered on campus. 
Her Big Break
Comedy and show biz were opportunities Jahn knew she wanted to pursue, and so she previously applied to summer internships at comedy theaters and NBC. Undeterred by not landing those roles, she persisted. Jahn found the opening at Late Night on her own and took her shot.
"I always knew I wanted to work in comedy, late-night comedy," she says. "And so I knew I was going to apply at some point, even though most people who work there go to school in New York."
But with NYC just 90 miles from campus and Jahn's home being in Long Island, she's been able to make it work.
Besides, her drive to work in comedy was too strong not to figure this out. It's a path she's been on since high school when she did comedy work for student-run theater. And as a CLA student, Jahn has done crew work for Temple Smash. She's also a student at the Upright Citizens Brigade, an improv theater in New York that teaches improv and sketch classes. Finally, she took a comedy history course at NYU last summer.
As a Late Night intern, Jahn's duties include recruiting audience members for the show, office maintenance work and going on runs for the wardrobe department and guests.
"Interns also rotate onto social media, and we basically sit and watch the show while it's happening in the control room," explains Jahn, "and we take notes on what parts of the show that we think could be used for the social media department, to make into gifs, or just basically stuff they think would be funny to post or quotes that they could use to post on Instagram, and stuff like that."
Surprisingly, Jahn, who was a fan of Seth Meyers well before applying to the internship on his show, says Late Night's production is less hectic than one might think. The one exception is when news breaks right before the show is taped, and the writers have to adjust the script.
"It's cool to see how—even though the show is scripted—how the jokes are being written the day of, pretty much. And so, all the material is super new and original every day. Occasionally you'll see, they won't use a joke on Monday, and they'll use it on Tuesday. But other than that, everything's being written every day, which is super cool."
An Early Jump on Late Nights
Jahn says that being passionate, having a strong work ethic and being able to balance different aspects of your life—a skill she says she's learned as a CLA student—are all key to landing in and succeeding at internships. 
Lastly, she recommends students get involved and do so early. By joining up with Temple Smash, Jahn encountered other Temple students who were doing entertainment internships in New York City. Realizing that if, that student had been able to do it, Jahn could to, she sought out the Late Night internship, which is the sort of thing she encourages other students to do sooner rather than later.
"I'm very grateful to be in the position I am, but I would have started looking at internships way earlier than junior year. I know a lot of people start junior year, which is fine. But just for something this competitive, I definitely would start looking as soon as possible."
CLA students can get help finding great internship opportunities by visiting the Joyce K. Salzberg Center for Professional Development.