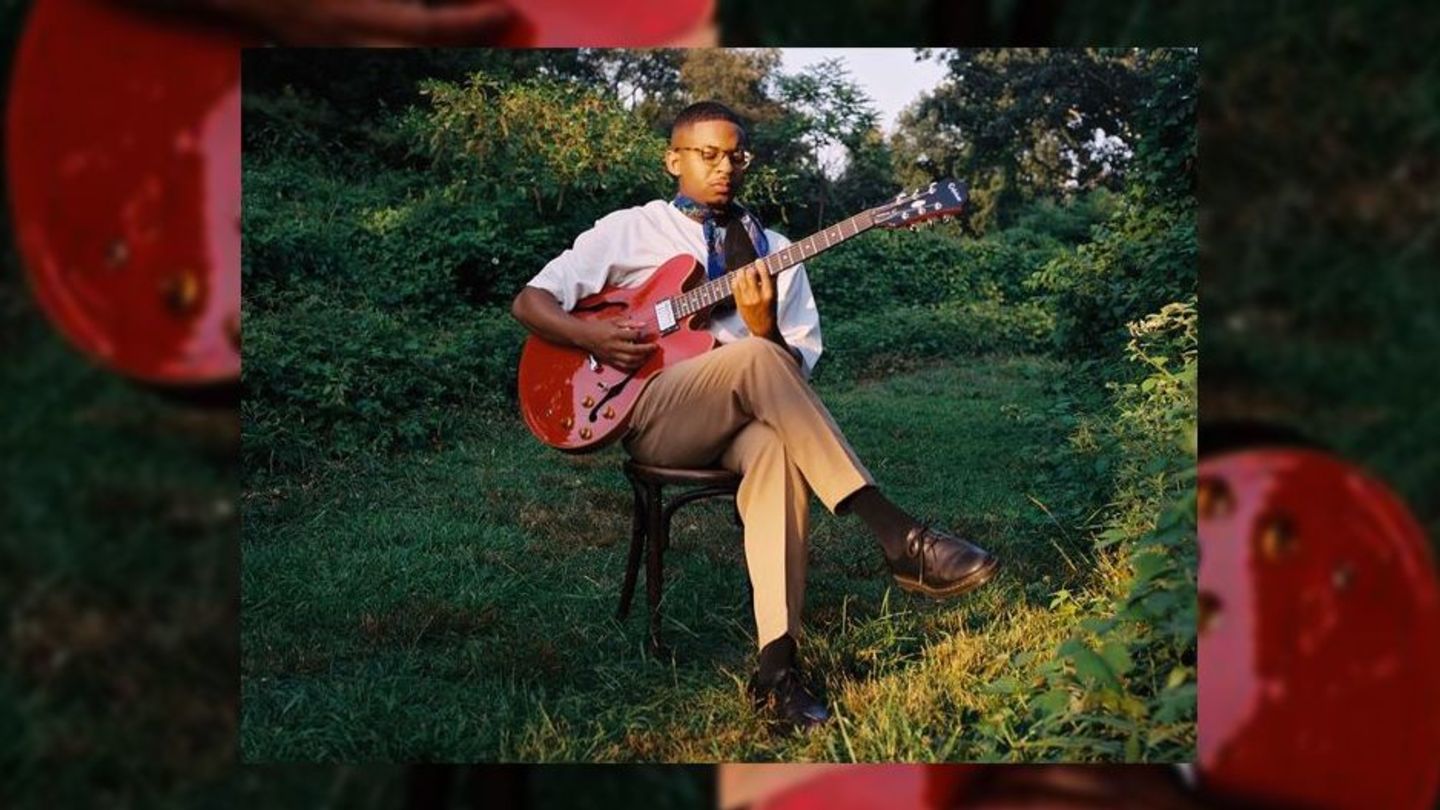 This year, Stanley Collins completed his PhD in Sociology at Temple. He's since been selected as a Provost's Postdoctoral Fellow at the University of Pennsylvania. Read on to learn more about his current position and his time in the sociology PhD program. 
Can you tell me anything about your research as a sociology PhD here?
My dissertation used Philadelphia's Fishtown neighborhood as a place to ask questions about how race, music, and music venues affect gentrification. In part, my interest in this topic came as a result of me being a musician, playing in different venues around the city and having a broad interest in music as a cultural artifact. I became interested in Fishtown, specifically, because I was going to a lot of shows in the neighborhood. 
One of the first shows I went to in Fishtown was at The Fillmore not too long after the venue opened. I remember putting the address in my GPS, driving to the venue, and being disoriented - in a spatial sense - because I didn't quite understand where I was going. Given I grew up in Philadelphia, and spent a lot of time in neighborhoods close to Fishtown, this was surprising to me. 
After going to a few concerts in the neighborhood, and realizing most of the shows I was going to were being held at the same collection of venues, I started reading about Fishtown's history. During my reading, I learned about Fishtown's critical role as a site for industrial manufacturing during the 19th and 20th centuries, how the neighborhood was affected by deindustrialization (particularly during the 1970s), and how - relative to other Philadelphia neighborhoods - Fishtown has had aggressive patterns of gentrification since the early 2000s. I also learned about Fishtown's reputation as an insular, violent, and racist place that was hostile to outsiders, particularly toward nearby Black and Brown neighborhoods. 
Put plainly, Fishtown was not the place you went for nightlife. But, today, Fishtown looks much different than it did in the early 2000s, and - this is the part I'm most interested in - how people talk about the neighborhood has changed in notable ways. The argument in the dissertation is that sound (musical genres in this case) and music venues have changed how people talk about the neighborhood, but that musical genre and music venues are both racialized, and such racialization is critical for how people still interact with the neighborhood. 
Last year you were a graduate fellow at Temple's Public Policy Lab. Can you tell me about that experience and how it coincided with your PhD work? 
The Public Policy Lab (PPL) was a critical space for me to rehearse ideas related to the dissertation. As fellows, we had workshops on Tuesdays where we would submit something we're working on - at any stage - and get feedback from other folks. It was a really encouraging and productive environment for me. I got to learn about what other folks were working on, which helped me think about my own work in new ways. The PPL is also helpful because you have folks from all over the College of Liberal Arts, so there were a wide variety of people from different disciplines. 
There was also a financial benefit from being a fellow. Graduate fellows receive $2,000 in research funds. For me, the research funds were great because they gave me the opportunity to pay for conferences. The membership and registration fees required to attend many academic conferences are ridiculously expensive, especially when you consider the cost of travel and lodging. Nonetheless, the research funds gave me the opportunity to go to a few conferences and present parts of my dissertation. I doubt I would've been able to go without the support of the PPL. 
Can you describe your current position as a Provost's Postdoctoral Fellow at Penn? What does your day-to-day look like? 
My fellowship appointment is in the department of City & Regional Planning, which is housed within the Weitzman School of Design. For me, Weitzman is an exciting space because there are a bunch of folks who are interested in cities, place, and space but approach these topics from different vantage points (Architecture, Landscape Architecture, Historic Preservation, and Fine Arts are also in the school). 
As a postdoctoral fellow, I'm currently refining parts of the dissertation to be prepared for publication. So, the day-to-day right now looks like a lot of reading, writing and rewriting. I'm also preparing to teach a course, so I've been doing course preparation as well. 
For folks in the "hard sciences," research may mean going to a lab every day. For me, it doesn't necessarily look like that. The "lab"-for me-is Fishtown and music venues, if you will. So, I'm also preparing to go back into "the field" to conduct more interviews with some populations that I did not have the time to talk to while I was doing the dissertation. 
Did you have any favorite courses in your time at Temple? 
I have a couple! One would be Theories of Globalization. I took that with Lu Zhang, who eventually became my advisor. That course was influential in helping me think about my dissertation topic. Even though I'm looking at a very small neighborhood in the United States, Lu's course helped me think about it in a global context and about the many global factors that shape a place and how people subsequently interact in that place. 
I would also say Theories of Race and Racism with Dr. Michelle Byng was a helpful course in giving me a theoretical foundation as it pertains to race. Lastly-this one's a combination-I took Fieldwork in Ethnography in the Anthropology department with Jess Newman and Qualitative Data Analysis with Dr. Byng. Given my work is primarily based in qualitative research, those two courses were really exciting. In the ethnography course, I learned a lot of the theories and practices for conducting qualitative research. Then, in the qualitative analysis course with Dr. Byng, I got the chance to go out and talk to people. Dr. Byng's course allowed me the time to do a pilot study and get practice with talking to people. 
What advice would you give to current or aspiring sociology grad students? 
Some advice I would give aspiring grad students is to maintain-or develop-a practice that brings you joy, whatever that looks like. For me, this meant playing music with people, going to the movies and practicing photography. Graduate school can be difficult at times, but having these types of outlets can be a great help in not being consumed by the bureaucracy of the institution. 
In a more academic sense, I would encourage folks to use their coursework to rehearse and develop ideas you're interested in exploring. I think this was helpful for me in getting my dissertation off the ground. 
I would also encourage folks to develop community while in graduate school with other graduate students. Reflecting on my time as a graduate student, I wish I was more intentional with forming relationships across the university, developing writing/reading groups and so on. There is a lot to be gleaned from other graduate students. Organizations like Temple University Graduate Student's Association (TUGSA) are a great space to start this type of collaboration, but it can happen anywhere.