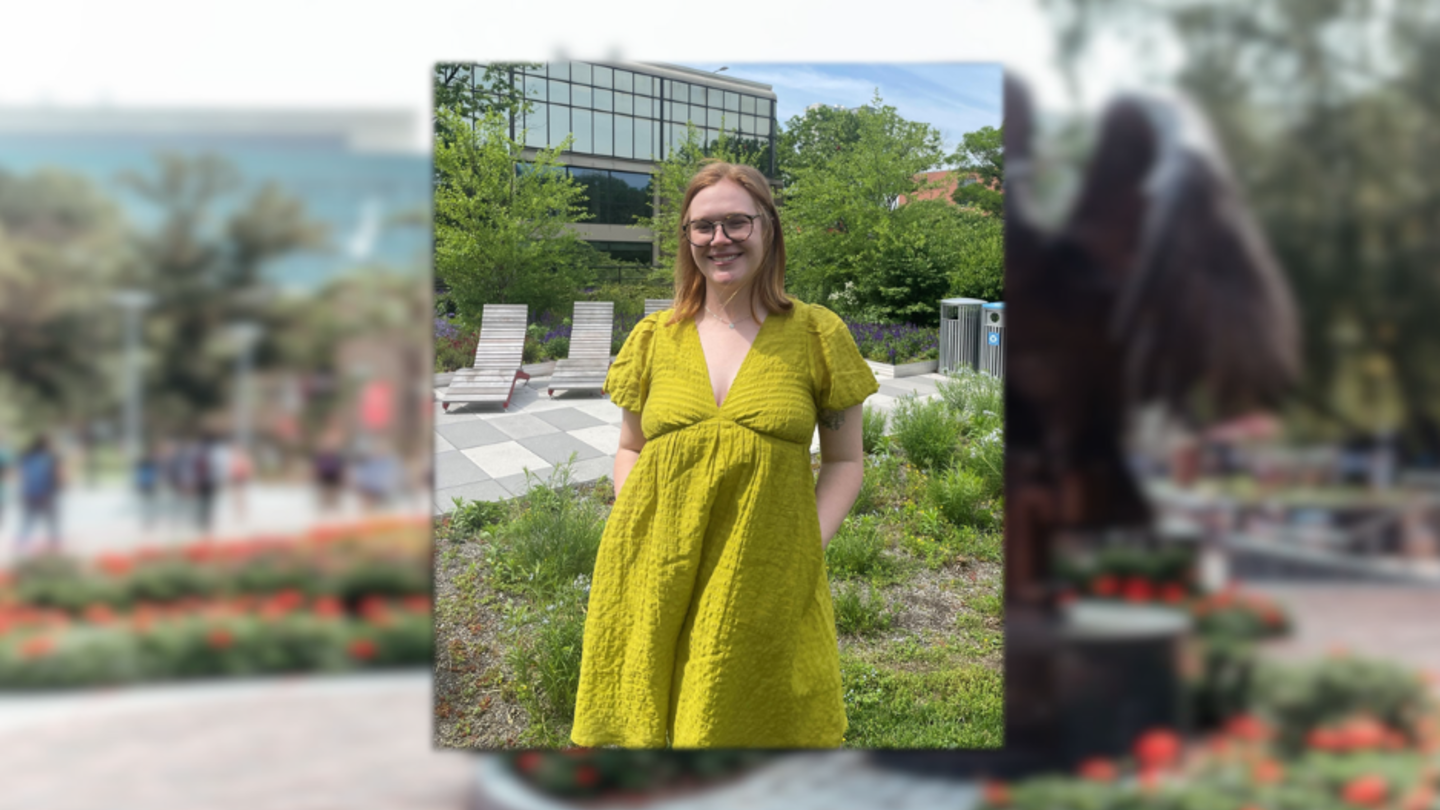 Clare Maus graduated from the MPP program in 2023 and now serves as the Food Services Special Events Manager for the Office of Homeless Services (OHS). Continue reading to learn more about her current position and her time in the MPP program.
What is your current position and organization? What is the mission of your organization?
I work in the Food Services Unit at the Office of Homeless Services (OHS) as the Food Services Special Events Manager. OHS works to make homelessness rare, brief, and nonrecurring in Philly. Our work spans multiple realms - including prevention and diversion, emergency housing services, long term housing, and food services. I work in the Food Services Unit which works to ensure that all Philadelphians have access to healthy and nutritious food. 
Please describe your position and what your day-to-day work looks like.
I spend a lot of my time building relationships with meal providers across the city and connecting them to resources that can support their work. It is super inspiring to hear from lots of groups who are doing incredible work on the ground to provide food to our neighbors. We stay connected to them via one-on-one calls, monthly newsletters, and community groups.
Our unit is also responsible for administering multiple grants to provide financial support to meal providers across the region. We are responsible for accurate reporting and checking-in with grant recipients.
How did your time in the MPP program help prepare you for your career?
The MPP program helped me to build incredible professional connections throughout the city which helped me to secure internships. Sam Apgar, the former MPP Associate Director, connected me with both the Committee of Seventy and the League of Women Voters of Pennsylvania, both of whom I completed internships with. I thoroughly enjoyed my time with both organizations and learned so much about working in a professional environment.
I owe many thanks to my mentors at both organizations who graciously welcomed me into meetings and answered any questions I had. In many ways, they believed in me before I believed in myself and offered me incredible opportunities to connect with change makers across the state. The highlight of my time at the two organizations was helping to put on a mayoral debate in the lead-up to the primary election in May. Many thanks to Lauren Cristiella at C70 and Meg Pierce at LWVPA for all their support throughout my time with them.
What was your favorite MPP class? Why?
My favorite class during my time in the MPP program was the Capstone Project. My group and I supported Pew Charitable Trust as they explored immigration trends, and specifically immigration entrepreneurship, in Philly. Although this process was challenging at times, it helped me learn how to effectively communicate with clients, successfully form professional relationships, and advocate for myself. I also really enjoyed getting to know my fellow group mates more as we worked together on this months-long project.
What advice do you have for current MPP students?
My biggest advice would be to give yourself grace during your time in program. Many students in the MPP program are working while in school. Balancing school and work (and still trying to have a little fun) is not an easy task. You will make mistakes during the program and that is okay. Nobody expects you to be perfect and I found that many professors in the program are very understanding. I encourage all MPP students to take it easy on yourself and to give yourself credit for all the incredible work you have done.