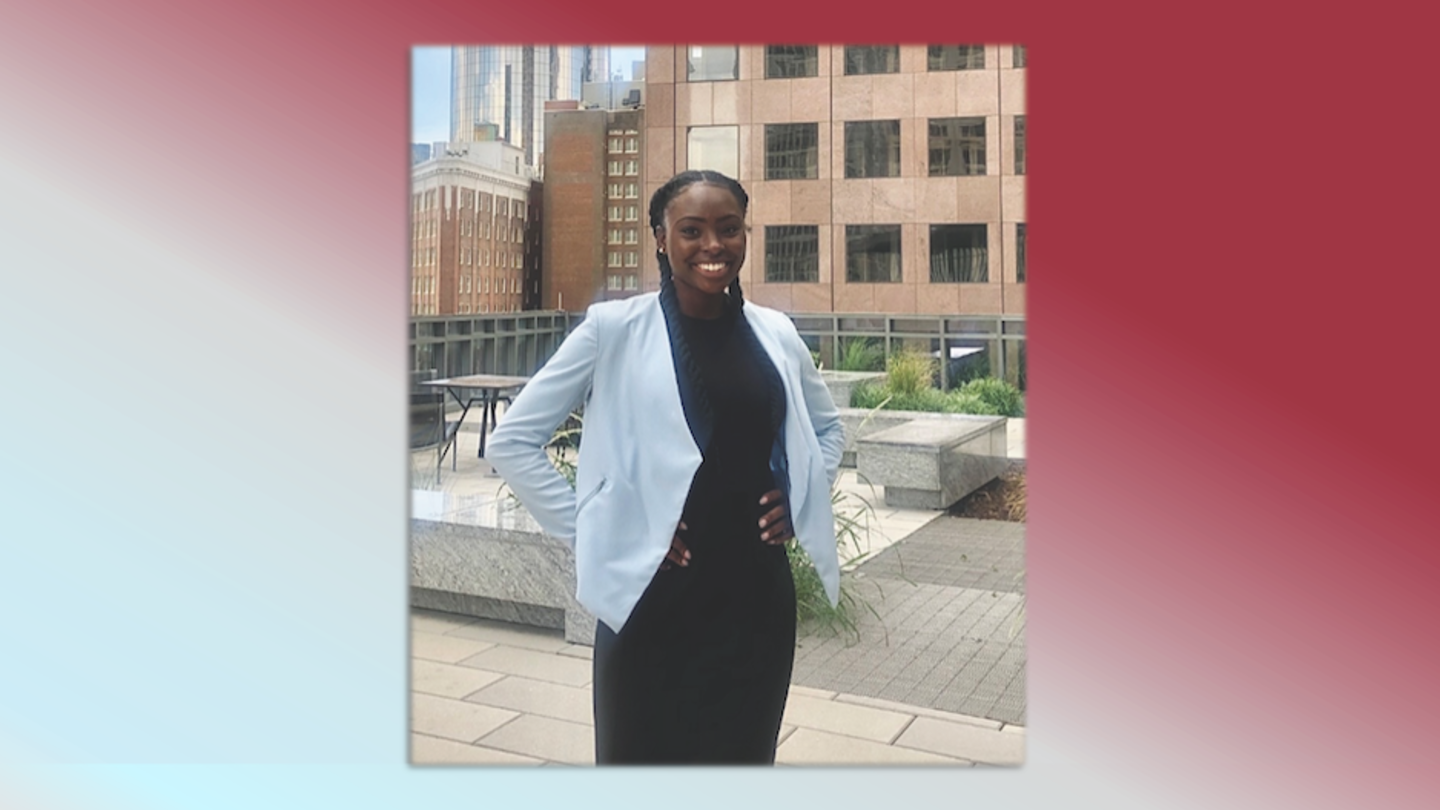 Briana Odom graduated from Temple University in 2017 with a Bachelor of Arts in Psychology.  During her time at Temple, Briana was a two-time conference champion student-athlete on the Women's Gymnastics Team, a representative for her team on the Student Athlete Advisory Committee (SAAC), a member of the Black Student Union (BSU), and a member of Temple University's Progressive NAACP.  After graduation, Briana attended the George Washington University Law School and graduated in 2020 with her Juris Doctor.  Currently, Briana is an Attorney Advisor at the American Foreign Service Association (AFSA) - a professional union and the exclusive representative for the U.S. Foreign Service.  In her role as Attorney Advisor, Briana assists union members with various legal issues related to employment including grievances, security clearance revocations, and administrative investigations.  Her clients are Foreign Service members that can be located in the U.S. or in one of the various American embassies or international missions around the world.  She also supports AFSA's institutional labor management relations with its member agencies including the Department of State and the U.S. Agency for International Development. Briana is a Maryland native and still resides in the local DMV area with her husband.  
During her time at Temple, Briana completed an internship which had a strong influence on her career path. Her mother was an attorney and although Briana never quite cared for the legal profession, through an internship she was able to see small parts of psychology in the study of law and it changed the way she viewed the legal profession.  Briana was able to continue her internship part-time in school while also receiving credits towards her. She liked this opportunity because she was able to devote more time and attention to her internship without feeling like she was neglecting her studies because the internship was essentially a class in itself!  The summer of her freshman year, Briana was hired as an Honors Intern for the Federal Bureau of Investigation (FBI).  As an Honors Intern, she worked in the Office of Victims' Assistance in Washington, DC, which aids victims of crimes investigated by the Bureau, including overseas crimes against Americans.  When she returned to Temple in the fall, the Honors Internship Program allowed her to continue to work part-time within the Philadelphia Field Office.  In the field office, Briana worked with the Crimes Against Children Unit where she was introduced into the legal field.  In that unit, she was able to assist FBI Special Agents investigate crimes and prepare trial materials to prosecute perpetrators.  Briana also became a Student Ambassador for the FBI where she was tasked with developing creative ways of engaging with and recruiting Temple students in hopes that they would apply to the FBI after graduation.  Through that role, she was able to attend job fairs at Temple and talk directly to students about her experience working for the Bureau.  
Briana has three pieces of advice for current undergraduate students. First, always be open to try different things and new experiences. As a student, there are so many opportunities available to you that are designed to help you find your path. You never know what you like or dislike until you try it. Second, use your resources. Briana's athletic advisor, career advisor, as well as staff in the Department of Psychology & Neuroscience at Temple (particularly Liz Anselmo) helped her in tremendous ways during her undergraduate years. They can help you too; you just must be willing to reach out for assistance and guidance. Third, enjoy your college days! College is a full experience. Make sure you are getting as much out of your years at Temple as you can. Time moves fast.