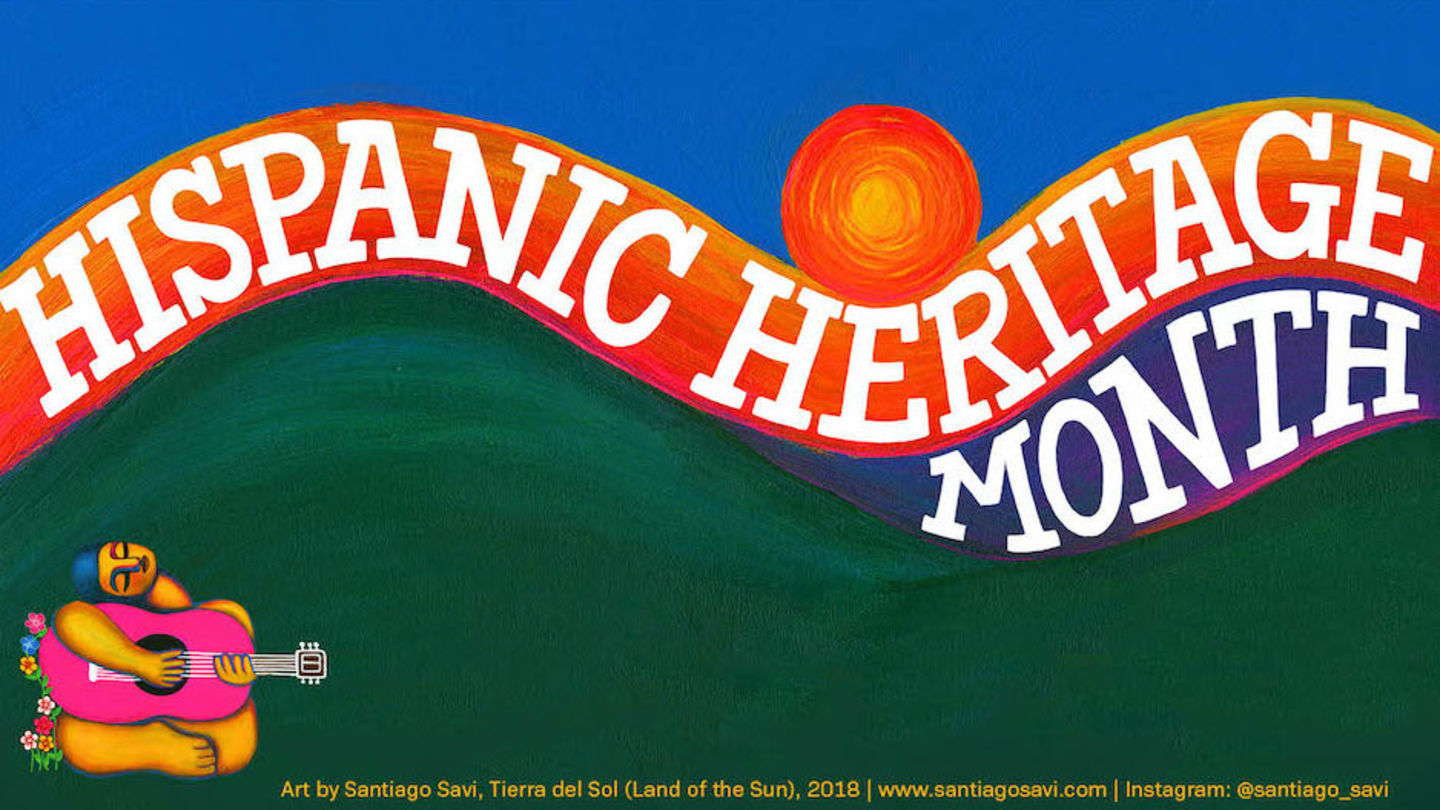 In the United States, Hispanic Heritage Month has been observed since it was first signed into law by President Ronald Reagan in 1988. This year, the College of Liberal Arts invites you to its campus-wide recognition of the history and contributions of the Hispanic and Latinx communities. 
This will be Temple University's largest Hispanic Heritage Month celebration to date. From September 15th through October 15th, twenty-three events are planned, with contributions coming from several of Temple's colleges and organizations, as well as local community partners.  
The dates are significant. September 15th is the shared independence day of Costa Rica, El Salvador, Guatemala, Honduras, and Nicaragua. Mexico's follows on the 16th, with Chile's (the 18th) and Guatemala's (the 21st) coming soon after.  
But this year, Hispanic Heritage Month has its own significance to the university. Hiram Aldarondo, Senior Associate Dean of Academic Affairs and coordinator of this year's events, explains:  
"The class of 2026 is predicted to be the most diverse class that Temple has had. As of now, 51% are students of color. This will be the first time this ever happened at Temple," says Aldarondo. "That's why I'm doing this. I think it is a crucial moment, especially with this new class of students, that they feel represented somehow when they come to Temple."  
The official theme of this year's Hispanic Heritage Month, as selected by The National Council of Hispanic Employment Program Managers (NCHEPM), is "Unidos: Inclusivity for a Stronger Nation." Terms like Hispanic and Latino/a/x/e cover a wide swath of unique cultures, and this year's events will aim to celebrate that diversity.  
"I think it is important that we celebrate not only the history of the Latinx/Hispanic communities in the US and Latin America, but also the diverse cultures that we have among us in the US," says Aldarondo. "Culturally, while we can speak the same language, there are many differences. We need to recognize that."  
An impressive lineup of guests promises to highlight those differences. There will be an exhibition of the Brazilian dance-based martial art, Capoeira, performed by Philadelphia's own Project Capoeira. Puerto Rican author Mayra Santos-Febres will read from her new book, Quererse Negra, an exploration of the Afro-Latina experience. A discussion with American University professor Dr. Salvador Vidal-Ortiz will examine the history and politics of the term "Hispanic" and other labels placed on Latin American communities.  
Festivities will kick off on September 15th with a panel titled Race, Identity, and History of Latinos in the United States, featuring a keynote address from Dr. Milagros Denis-Rosario. 
You can find the entire schedule of events and information about all guests and speakers at our Hispanic Heritage Month webpage.  
Sponsors: Africology and African American Studies; Beasley School of Law; CENFAD; CHAT; College of Education and Human Development; College of Liberal Arts; English Department; Esencia Latina; Esther Boyer College of Music & Dance and Department of Dance; Fox School of Business & STHM; Gender, Sexuality, and Women's Studies; Global Studies; History Department; Honors Program; Intellectual Heritage; Klein College of Media and Communication; Latin American Studies; Philadelphia Film Society; Philosophy Department; PHL Latin American Book Fair; Political Science Department; Public Policy Lab; Sociology Department; Spanish and Portuguese Department; Temple Libraries; Tyler School of Art and Architecture