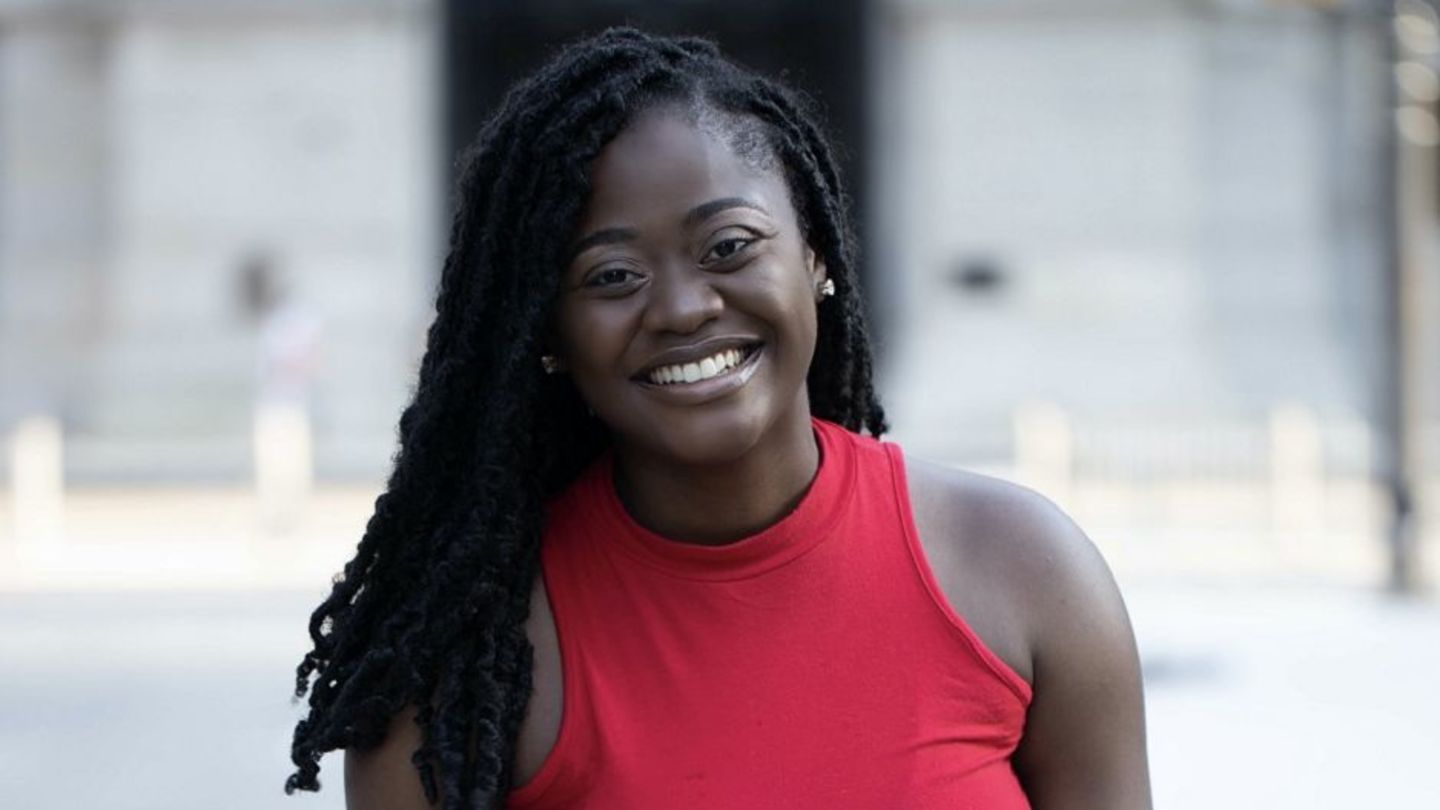 Please describe your new position. What does your day-to day look like?
I recently joined LISC Philadelphia as the Program Officer for Equitable Neighborhoods three weeks ago! Since I am still relatively new, my day-to-day looks like learning about my portfolio of work which includes initiatives aimed at addressing safety and justice, placemaking and placekeeping, and capacity building. LISC functions as an intermediary so my role is to partner with community leaders to ensure they have the resources they need to address intersectional issues impacting neighborhoods and communities here in Philadelphia.
How do you feel like the MPP program helps you in your new role?
Learning from professors working in the field really helped me learn how to apply my skills practically. It's one thing to write a research paper but it's another thing to apply that learning to launch and/or implement a program or use researching findings to share insights with a client. I learned how to do that gaining insight and correction from professors in the MPP program. I learned how to connect policy to policy implementation and the necessity of ensuring that implementation processes are effective and streamlined. Both heavily impact society especially historically excluded populations. Lastly, the MPP program taught me the necessity of having Black women in rooms where important decisions are being made. Representation matters. Lived experience matters. Both must be used to drive policy, policy implementation, and community development.
How do you balance your schoolwork with your job responsibilities? 
This is a great question! I had to sacrifice a lot to do well. I worked full time while being a full time student so when friends would be relaxing after work I would be doing school work or traveling to TUCC for class. Before making the decision to get my second Masters, I had a very real conversation with myself. I needed to realize and accept the fact that I will be tired, burn out was a possibility, and accept the fact that for the next two years my time will not be my own. From there, I created a schedule. I had to fit in school, work, and volunteering. I am also an early riser. I'm usually up at 5am to go to the gym so I'd workout for an hour, come home and work on some assignments before work. I also had a lot of support from my classmates as well especially with group projects!
What advice do you have for MPP students on how to make the most of internship opportunities? 
First I'd say be intentional. Connect with professors when they say to stay connected, keep track of announcements shared about internship opportunities or general opportunities to be more involved, and actively partner with MPP staff—they are here for you to succeed but you need to be responsible in using them as a resource. Second, know what you don't want to do. There are many internship opportunities out there and you will only be a student for 2 years. To ensure you are using your time effectively, I highly suggest you spending some time with yourself, speaking to MPP staff and professors, and utilizing the Career Center to make clear what you do not want to do so when opportunities arise you're able to make choices according to your career development and professional goals. Third, be prepared to shift. You can plan everything out, use your resources intentionally and land an internship that meets everything you thought you needed only to get there and realize that you are unfulfilled. Use that as an opportunity to shift. Rather than quitting the internship shift your perspective on your tasks/deliverables, make connections, and use that time to plan your next steps. Also, change your view on failing. Use unmet expectations as an opportunity to learn. That sounds extremely cliché but it's the truth. There's no straight or even clear path to get to where you want to be but it's your responsibility to use every experience and flip it for your benefit. Lastly, try to leave every experience with a connection. Get to know people and allow them to get to know you. You'll be surprised how those connections impact your career and professional goals!
Please describe how networking helped you to land your new job. 
I am convinced that I got this job and other interview opportunities strictly through networking and being intentional. My current supervisor at LISC Philadelphia received my resume and saw that I interned with a City Councilmember and also knew a colleague of mine at my previous job. After my phone screening, she reached out to the Councilmember and my previous colleague to learn about my work ethic. Both gave her glowing reviews and both contacted me (to my surprise) to write a letter of recommendation and/or to let me know that they spoke highly of me. I also used my failures to create connections. I interviewed with many organizations in Philadelphia and in DC as I was seeking a new job. When I was not chosen for a position, I was intentional to remain in touch with these potential employers. Doing so led me to landing a research opportunity with Drexel University's Nowack Metro Finance Lab and allowed me to make connections at Pew as well. Lastly, update and use your LinkedIn! I maintained these contacts by liking articles and commenting on posts they created on LinkedIn and messaging them on LinkedIn too.
What are your long-term career goals? How does your current position fit in with your long-term ambitions? 
I am a grassroots girl at heart so I am fortunate to say that I have met my career goals at this stage in my career working at LISC Philadelphia. I will say that my goal is to be an advocate and partner. To equip the most vulnerable populations with the knowledge and resources they need to advocate for themselves and hold their political leaders to account. Only time will tell what that looks like for me in the future…well time and the new plan I'll come up with after graduation once I have some time to think and reevaluate. I hope to continue being involved in research as well. There are too few Black women conducting research that is being used to dictate the lives of millions of Americans, I am looking to change that.