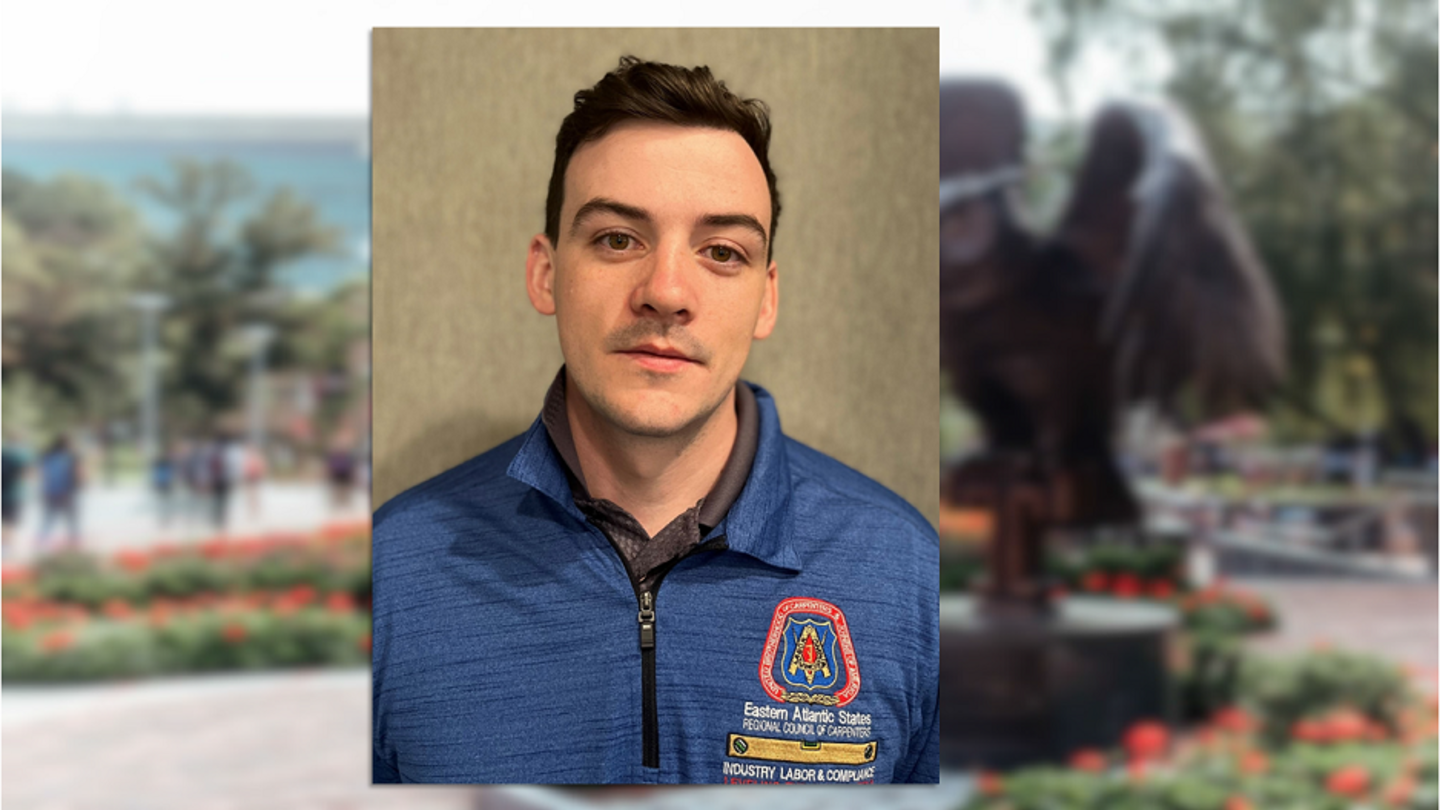 Please describe your current job. What does your day-to-day look like?
I work currently as a Compliance Auditor for the Eastern Atlantic States Regional Council of Carpenters, which has a footprint that includes Pennsylvania, DC, Maryland, Virginia, New Jersey, West Virginia, and parts of North Carolina. My daily responsibilities include conducting audits on public works projects to ensure contractors are compliant with applicable statutes and that workers are being paid the rate they are owed. Beyond this, I do research into policy developments that are in the interest of the council and write memos about the subject matter for internal use.
How do you feel like the MPP program helps you in your new role?
My background before entering the MPP was concentrating on foreign policy so the program helped me to better understand policy domestically and how to be a professional in the field. I do not feel that I would be effective in my current role without the instruction I received through the MPP.
How do you balance your schoolwork with your job responsibilities?
I wouldn't say it has always been easy, but I'd say that the number of courses offered by the program after work hours allowed me to be more flexible with my after-hours schedule. I was able to map out my semesters and this was a huge help in effective time management.
What advice do you have for MPP students on how to make the most of internship opportunities?
My advice would be not to be too rigid in the area in which you wish your internship to be. My internship was a similar role to what I have now but through a 501(c)(3) Real American Values and working with the Operating Engineers Local 542. I didn't have a specific interest when I entered the program so I jumped at the opportunity to try something new and it led me to my current role.
Please describe how networking helped you to land your new job.
I consider my internship through the program to be my biggest opportunity for networking. Aside from making sure I completed what was necessary for the requirements of the program, I tried to make it a point to build relationships while I was working. I still speak with my supervisors on a regular basis and this helped me secure an interview for my current job.
What are your long-term career goals? How does your current position fit in with your long-term ambitions?
I wouldn't say I have any hard long-term goals other than creating the infrastructure through which workers are protected from bad actors in the construction industry and beyond. I feel that my current position perfectly aligns with this and I hope to be with my organization for a long time. Moreover, I am excited to see what the future brings.