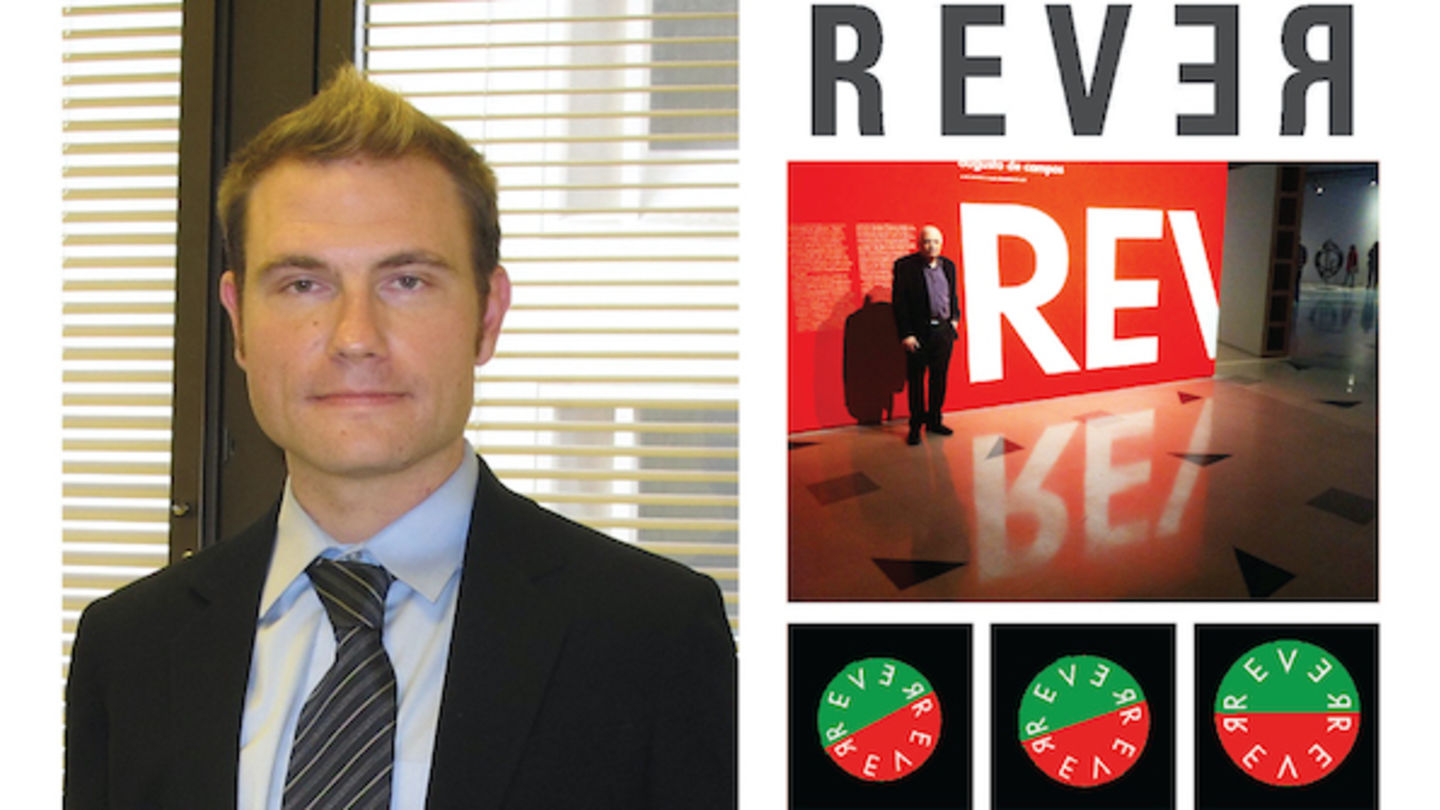 Professor Shellhorse was recently awarded the Best Article in the Humanities – Antonio Candido Prize 2020 by the Latin American Studies Association Brazil Section.  As the only best article prize in Brazilian Studies from an international and humanities context, the award recognizes the essay's importance and impact regarding its contribution to the field. Entitled, "The Verbivocovisual Revolution: Anti-Literature, Affect, Politics, and World Literature in Augusto de Campos," the article was published in Spring 2020 in CR: The New Centennial Review.
Prize Committee:  
Victoria Saramago, University of Chicago  
Mari Rodríguez Binnie, Williams College  
Julio Mendonça, Casa das Rosas
Article Abstract: "The Verbivocovisual Revolution: Anti-Literature, Affect, Politics, and World Literature in Augusto de Campos", CR: The New Centennial Review(Michigan State University Press). The article examines the scholarly reception, trajectory, philosophy, and aesthetic dimensions of renowned Brazilian writer Augusto de Campos's poetics from the 1950s to the present. The essay argues that due to the protean character of his work and his main language being Portuguese, Campos's achievement is often misunderstood in the English-speaking world. Against the grain of scholarly accounts that reduce Campos to concretism, Shellhorse shows how his poetry is better framed by its commitment to the permanent radicalization of language. Second, working against the prevailing view that stifles the question of political commitment in Campos, the essay endeavors to throw light over the intervening force and political potential of his verbivocovisual poetics. Third, inspired by Héctor Hoyos, Ignacio M. Sánchez Prado, and Oswald de Andrade, Shellhorse makes the case for Campos as a global Latin American poet. By examining the themes of revolution, affect, multimedia, and planetary and literary interdependence, Shellhorse argues that the emergence of the contemporary in Campos's oeuvre is isomorphic with the poet's lifelong enterprise to make poetry new, politically relevant, and contest sedimented notions of what is meant by world literature. Through a close reading of major works such as "tensão" (1956), "Olho por olho" (1964), and "LULA LIVRE" (2018), as well as Campos's recent "Contrapoemas" on Instagram and Facebook, Shellhorse concludes with an assessment of the poet's understanding of the poem as a polyphonic assemblage that combines diverse systems of signs––from propaganda, pop, and YouTube to avant-garde music, poetry, and painting. Through the anti-literary appropriation of media, the poem new-mints speech, language, and art proper so as to make humanity more aware of the total sensory and political environment into which it is immersed. In sum, the article endeavors to break ground by expanding our understanding of affect, concretism, the politics of literature, and the influential paradigm of world literature from a distinctly Brazilian and Latin American context.