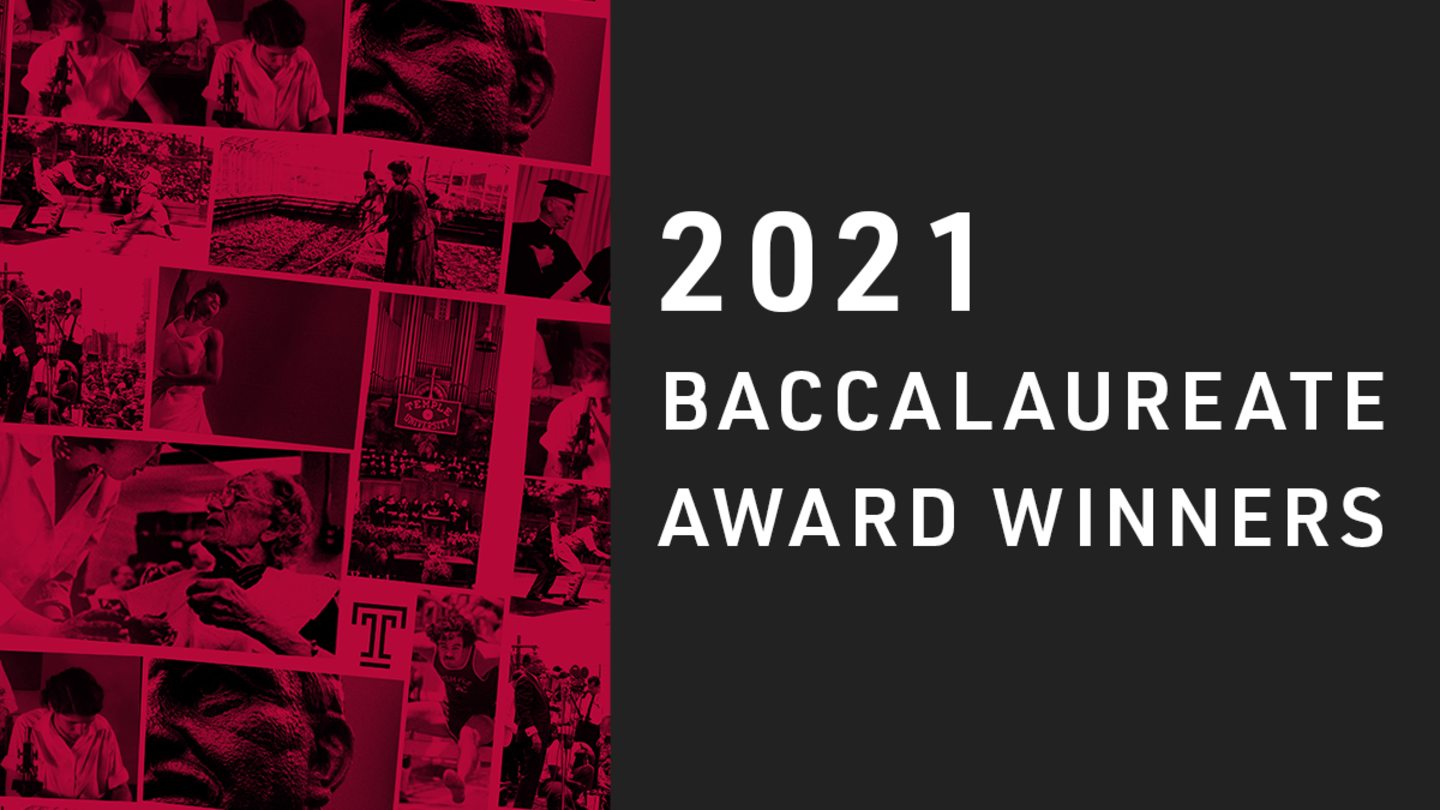 We're just over one week away from the Class of 2021 Commencement on Friday, May 7! Before we look forward to all the amazing things this class will do as graduates, let's take a moment to look back on some of the amazing things they've done as students.
Yesterday, the College of Liberal Arts (CLA) recognized dozens of outstanding 2021 graduates for winning Baccalaureate Awards. During a virtual ceremony, CLA Dean Richard Deeg congratulated the winners. 
"I think it fair to say that all of you are bound together by a joy of thinking about everything," said Dean Deeg," by a desire to solve problems, by an eagerness to ask questions and to expand our knowledge but also by a desire to listen and learn and to seek the advice of peers, mentors, professors and advisors. These are the truest ideals of scholarship that you, the students celebrated today, represent."
The dean also thanked CLA's faculty, support staff and professional development team for helping the winners reach these achievements and noted how proud they are to see the students win awards.
During the ceremony, Political Science Award for Excellence winner Tylir Fowler remarked that, "the thing I'll remember most is the amount of support and encouragement I received from the faculty."
For her part, Michael V. Gallagher Memorial Award in Criminal Justice winner Victoria Silva took a moment to name drop CJ 3504: Hate Crimes as her most impactful course. "I was not only able to learn about hate crimes themselves," said Silva," but how they're viewed in society and the implications they have on each and every one of us."
Naturally, the winners couldn't get through the ceremony without at least one mention of how challenging the past year and half of the Class of 2021's college career was.
"The thing that I'll most remember about my Temple experience," recalled Sociology Prize winner Emily Joyce Wilson, "will definitely be studying abroad in Japan during the COVID-19 pandemic."
Congratulations to CLA's Class of 2021 Baccalaureate Award winners!