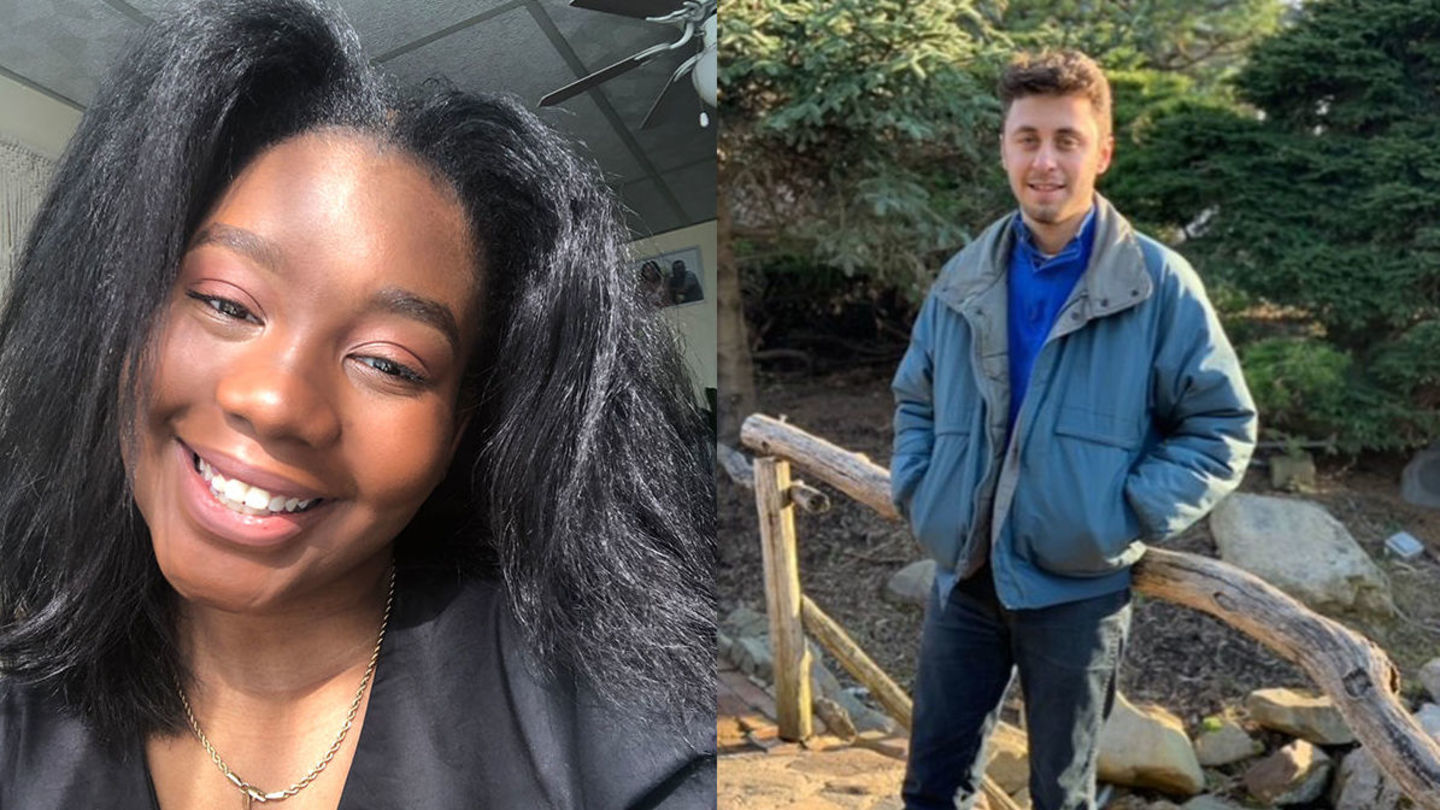 Every day, College of Liberal Arts (CLA) students are shaping the future here and beyond—and not just their own futures, either. This semester, a group of six English majors are tutoring Philadelphia-area kids age three to 17 through a program called Mighty Writers. The English Department's student tutors are:
Sherlana Charles,
Sarah Hendricks,
Charles Miller,
Thomas Muzekari,
Luke Powell and
Audrey Purins.
As tutors, the English majors spend some time every week helping the kids with their homework and studies over Zoom. While the kids being tutored are getting some much-needed help toward succeeding in school, the CLA students are gaining valuable teaching experience. 
"I haven't ruled out potentially being a teacher, a professor in the future," says junior Thomas Muzekari. "With tutoring, I get a grasp of what that feels like. Obviously one-on-one is different than teaching a whole class, but I've enjoyed it, and. I'm just trying to try out new things that'll help me gain more information so I know what I want to do in the future."
Senior Sherlana Charles, meanwhile, points out that tutoring for Mighty Writers has put her on the other side of the virtual learning dynamic all students have been experiencing since spring 2020. Getting that perspective has helped her learn how to make the most out of asynchronous learning while also making her feel more engaged despite not being in a real-life classroom. 
Despite the challenges of virtual learning, Charles has enjoyed learning how it's possible to keep engagement up by honing in on a student's interests and structuring their learning around them as much as possible.
"I want to give back to the community that has given to me."
Charles' interests as a student lie in pursuing an MEd in Secondary Education after she graduates from CLA in May, and she's already on an accelerated path to doing so.
"I want to teach in Philly," says Charles. "That's my dream, to teach somewhere in Philly because I've lived here all my life. It's my home. I want to give back to the community that has given to me."
But she doesn't have to wait until graduation to start giving back. Charles, Muzekari and other English majors working as Mighty Writers tutors are already doing just that right now.
The fourth-grader Charles is tutoring spends a lot of time talking about ideas she has. Charles is teaching her not to let the words around those ideas go to waste and instead to put them to paper. 
"Her descriptive language has gotten a lot better, and her spelling as well," gushes Charles.
What' s more, despite their difference in age, tutor and student have formed a personal connection, too. Charles admits she's now watching some Netflix shows together with her student.
But perhaps that should be less surprising than it sounds. After all, Muzekari points out that grade school wasn't that long ago for CLA undergraduate students. Recalling some of the challenges of learning at that age spurred Muzekari to get involved with Mighty Writers after hearing about the opportunity from English Professor Gabe Wettach. 
Mighty Writers had recently reached out to the professor explaining that its need for tutors was greater than ever because of the COVID-19 pandemic. Professor Wettach had a hunch English majors would jump at the opportunity. His students proved him right.
What's more, students are putting the full breadth of their CLA educations to use while tutoring. For instance, when Muzekari was paired with a sixth-grader he began putting his Spanish minor to good us.
"I've actually mostly been helping him with Spanish," explains Muzekari. "I help him study for his tests as well, I help him with pronunciation in Spanish, how to write in Spanish, learning new vocabulary and formulating sentences."
Whether or not Muzekari, like Charles, ultimately decides to pursue a career path of teaching, he's grateful for the experience. It's given him some understanding of what it's like to be an educator, and he's happy to have given back to the community at the same time. Muzekari recommends any student with extra time on their hands—which he points out many students have during the pandemic—gets involved.
They can do so by signing up to tutor and mentor a Philly kid at mightywriters.org/tutor.