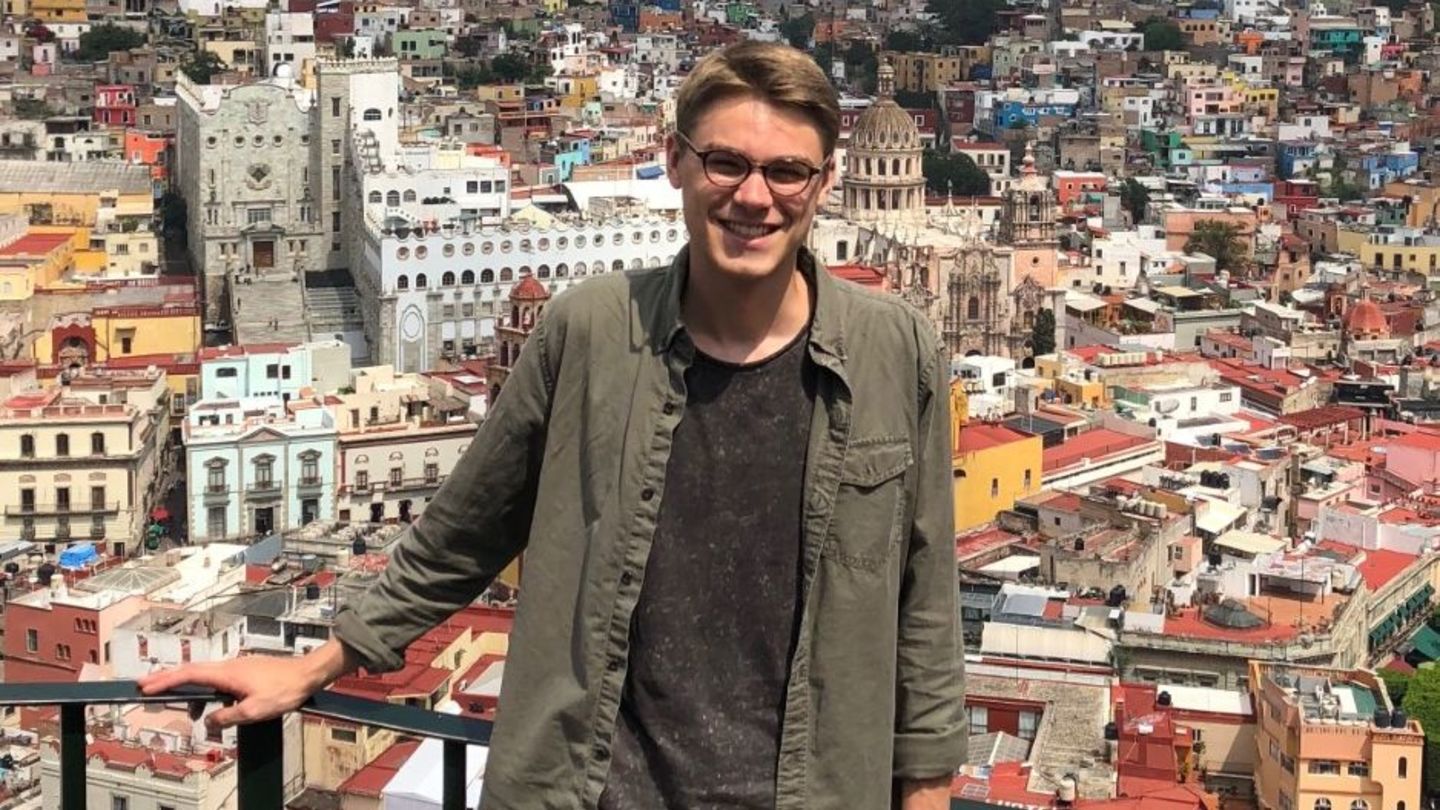 Alex Voisine, CLA '18, is no stranger to winning prestigious awards for international study. As a Spanish and Global Studies undergraduate Honors student, Voisine secured a Fulbright Award that enabled him to complete a master's degree at the National Autonomous University of Mexico (UNAM). But his latest accomplishment is even more impressive.
Today, Voisine became Temple University's first-ever student or alumnus to win a Gates Cambridge Scholarship! 
Only about 25 U.S. and 60 international students win this highly competitive award from the Bill and Melinda Gates Foundation annually. Each winner is offered a full scholarship for a postgraduate degree of their choosing at Cambridge University. 
"Without the support of Temple...none of this would have been possible"
Following a path that began during his time as a Temple Spanish major and continued when he participated in CLA's Latin American Studies Semester in Ecuador, Voisine would use the scholarship to pursue a Latin American Studies PhD at Cambridge.
"My education at Temple in the College of Liberal Arts was a fundamental part of how I envision the world and my position within it," says Voisine of his path to being named a Gates Cambridge Scholar. "Without the support of Temple, both during my time there and beyond, certainly none of this would have been possible. I feel deep gratitude and respect for the education I received and for those who helped me along the way."
Voisine becoming Temple's first Gates Cambridge Scholarship winner is the latest in a series of historic award firsts for the university: the first Rhodes Scholar, the first Knight-Hennessy Scholar and the first Carnegie Endowment Gaither Junior Fellow. And while Voisine was part of a then-record-breaking eight Fulbrighters for CLA in 2018, CLA students smashed that record in 2020.
Director of Scholar Development and Fellowships Advising Barbara Gorka isn't surprised Voisine is the latest Temple product to set a scholarship milestone. 
Dr. Gorka first met Voisine when he was a sophomore who got involved with refugee, immigrant and international student populations, co-founding Freely Magazine and Temple Refugee Outreach. She watched Voisine grow as a student and saw his research and service intersect as he wrote his senior capstone on LGBTQ asylum policy in the U.S., Canada and the U.K. As a Temple alumnus at UNAM, Voisine then wrote a 175-page thesis (entirely in Spanish) based on his research project into LGBTQ+ migrants and refugees living in Mexico.
"His selection proves Temple students have more options for when to apply for big, national awards," says Dr. Gorka. "Both Hazim Hardeman—our Rhodes Scholar—and now Alex Voisine applied as recent alumni, not as seniors. 
"Since application deadlines are early in the fall semester, it makes sense for many students to apply after graduating, so everything they accomplish during their senior year is captured in their application. And since Volisine waited two years, he also had the Fulbright experience already under his belt before he applied for the Gates."
In the years since graduating from CLA, Voisine took a job at the United Nations' Mexico City office. There he researched improving the treatment of LGBTQ+ refugees and migrants by institutions, particularly in regards to protecting their personal data. The experience helped Voisine realize that while he wants a career in teaching and research, he'd like that career to intersect with NGOs and projects that apply classroom learning to improving people's lives.
In Voisine's telling, that would be a continuation of his in-class and experiential learning experiences at CLA.
"In addition to my Global Studies and Spanish classes, all my coursework went beyond the United States and looked at how global issues impact groups and communities locally," recalls Voisine. "And, in a personal and an academic sense, having studied abroad in Rome, Spain and Ecuador and moving from where I grew up in Connecticut to Philly opened up a lot of different possibilities and ways of being for me that have translated into moving around a lot and studying how that movement changes people and societies. 
"My moments at Temple were critical to putting those puzzle pieces together."
As Voisine worked through that puzzle, one thing has always been clear about him: his research is informed by his service, and his service is informed by his research.
Where that service and research take him next is yet to be determined, though. Though Voisine is excited by the prospect of becoming a Gates Cambridge Scholar, he's also a finalist to become Temple's second-ever Knight-Hennessy Scholar, an award that would take him to Stanford University for his PhD.
The College of Liberal Arts congratulates Alex Voisine on both accomplishments and is excited to see him pursue his PhD at Cambridge or Stanford!