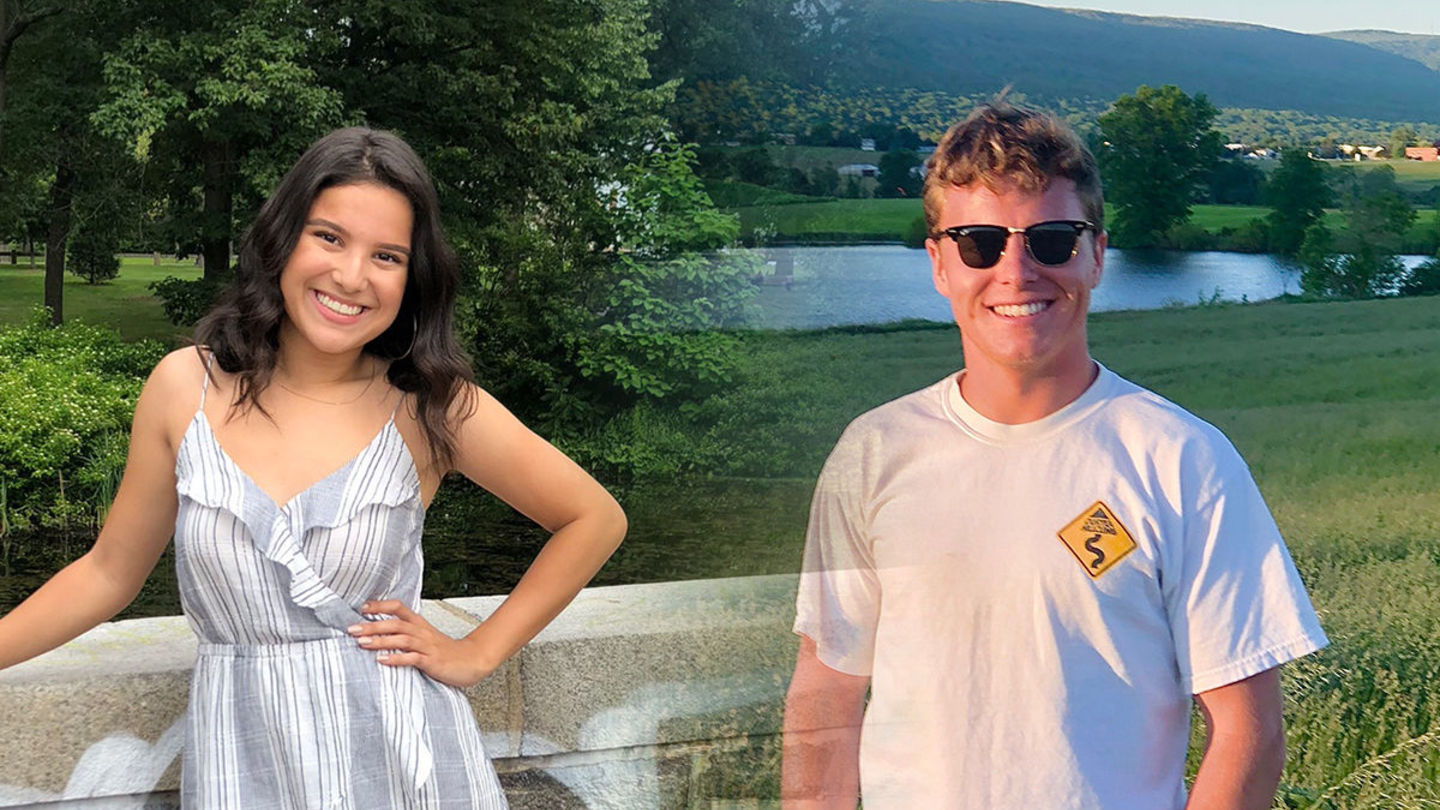 An international pandemic is no time to forget about internships—it's just a time to forget about traditional internships. With safety top of mind for both employers and students during COVID-19, many College of Liberal Arts students have landed remote internships in 2020. Working from home during the pandemic has allowed interns to stay home and stay safe while staying active in the job market.
For instance, Mariana Costa is working from her home in Connecticut for Philadelphia City Councilwoman Maria D. Quiñones-Sánchez, and Aaron Danks is living at home in Lewisburg, Pennsylvania while participating in the Pennsylvania Capital Semester as an intern with Triad Strategies. Through these internships, the two Political Science majors are experiencing what it's like to work in the political world while getting a taste of the same virtual life that has become the norm for so many professionals in 2020.
Mariana Costa
While working from home has its benefits (safety, no commuting, access to more opportunities), Mariana Costa says it brings its own challenges. A self-described "people person," Costa misses the first two months of her internship when she got to put on her "big girl clothes" and see her coworkers at the office.
"That felt like what college is supposed to be about," Costa recalls. "This is what it's supposed to be like—you feel like an adult, and I loved it. I would go to council sessions every Thursday, I was on the staff, I would be the one taking notes and tracking legislation. And I loved that."
After spring break, however, everything changed. Her Philadelphia apartment roommates went home as Temple University transitioned to online learning. Costa briefly remained in Philly because she loved going into her internship in person so much. But with the campus emptying and the pandemic intensifying, she soon decided to head home to Connecticut. And while Costa says spending eight hours a day, five days a week staring at a computer screen is more exhausting than the uninitiated might think, she's successfully adjusted.
"It was easier for me because I had already picked up on the work from doing it in person," she says. "I knew what my supervisor expected of me. I knew how to track legislation and take notes on the bills and write fact sheets on different policies, so I feel like the transition was easier."
Thanks to the internship, Costa's first, she now understands what the legislative process is like. Better still, she now feels confident that she wants to work in state government after graduating from the College of Liberal Arts. Hopefully, by that time, working in person in a state government will be as safe as working from home.
Aaron Danks
The challenge of adjusting from in-person to remote work seems to be fairly universal for students. Aaron Danks was interning in person in Center City Philadelphia earlier this year and was supposed to move to Harrisburg, Pennsylvania for the Capital Semester during the fall semester. When COVID-19 forced the program fully online, Danks went home to Reading.
"I'm definitely not opposed to working remotely, but probably the biggest struggle was communicating with my supervisors to make sure that I was staying involved," says Danks. "You obviously can't get that face time, but you're still able to communicate with your coworkers and still be involved and still be a part of the company."
As a public affairs intern, Danks' work includes media coverage and researching public issues and policy development[s]. And since the government can't exactly close up shop because there's a pandemic, Danks' work as a remote intern isn't all that different from that of a regular intern—he's just doing it from a distance.
"I attend virtual legislative hearings and take notes," explains Danks. "I attend virtual client meetings and take notes, and more recently I've been getting a larger role in their online presence with their marketing team, whether that's putting up blog posts or copyediting, and I'm even actually drafting grant request letters."
The experience has helped refine Danks' post-graduation plans. He's not sure exactly what job he wants after college—and that's OK—but he has decided that he wants to go directly into the workforce instead of continuing to grad school as many Political Science majors do. He's discovered a passion for public affairs and government relations and, he says, built a strong base of political knowledge.
Whatever the professional world looks like post-pandemic, Danks' remote internship has him well-prepared to find his place in it and make his mark.
Speak to a Joyce K. Salzberg Center for Professional Development advisor today for help finding the remote internship opportunity that's right for you.