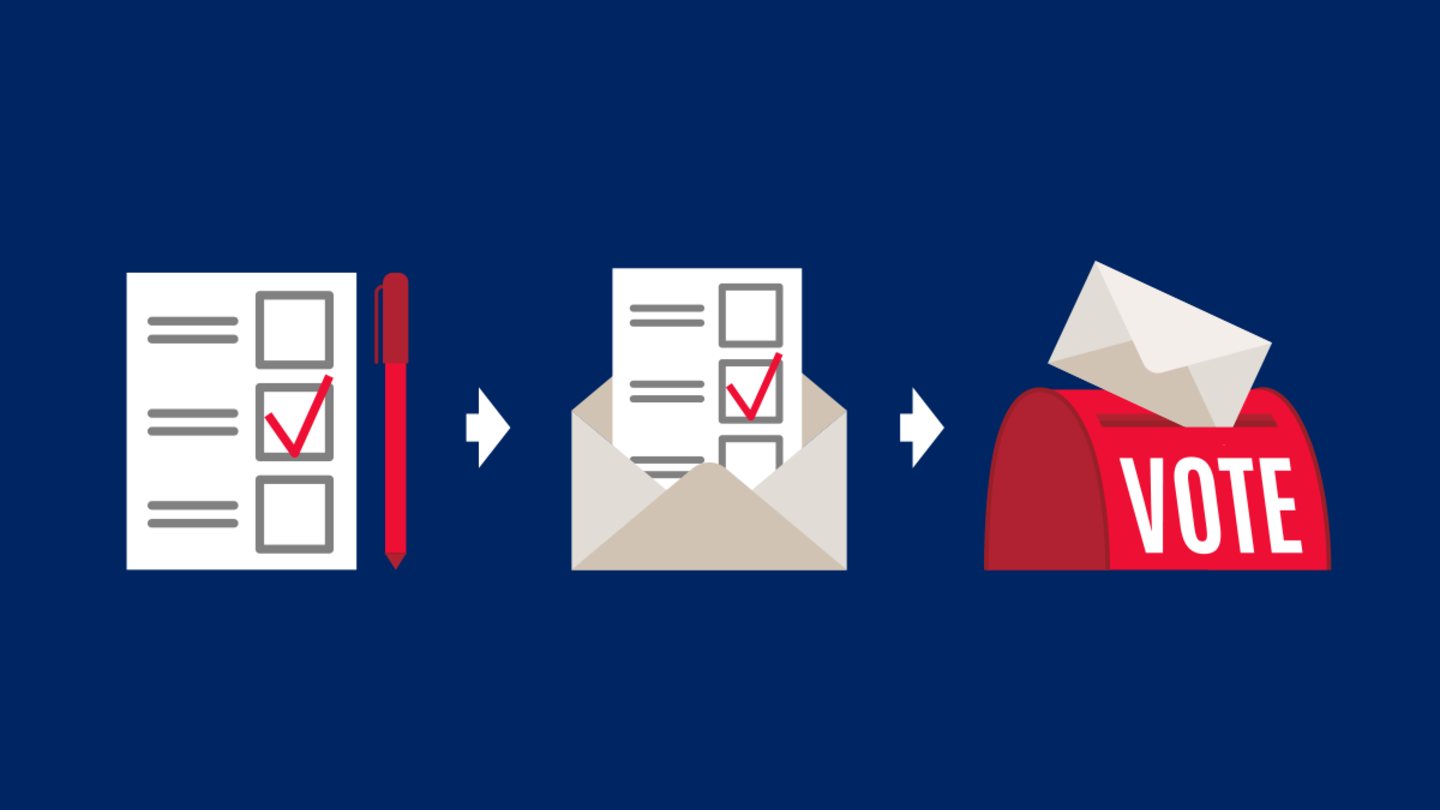 You've probably seen the signs urging you to "make a plan" to vote early and safely. And if you live in Temple University's home of Philadelphia, you have a couple of options for doing so. You can request a mail-in ballot right now (deadline to request is Oct. 27) and mail it back by Nov. 3. Or you can go to one of the satellite election offices, including Temple's Liacouras Center. Philly hopes to eventually open 15 of these offices, which allow you to do all of the following in one trip seven days a week:
Register to vote.
Change your registration (if you moved or changed your name).
Apply for and get approved for a mail ballot.
Request a new mail ballot if yours hasn't arrived yet.
Fill out your mail ballot.
Seal your ballot in the secrecy envelope, place it in the outer envelope, sign your name and return your ballot.
However you choose to vote early, you'll need to properly seal your ballot in both envelopes. Last month, the Pennsylvania Supreme Court ruled that ballots that are not first placed in the included "secrecy envelope" before then being sealed in the outer mail envelope must be rejected. The ruling comes despite these so-called "naked ballots" having been accepted during the state's spring primary.
Some politicians and pundits believe this could lead to as many as 100,000 voters being disenfranchised. While Political Science Professor David Nickerson says traditional ballot rejections rates are low, it's difficult to estimate what the exact number will be in Pennsylvania. That's because the state has never allowed no-excuse mail-in voting before, and its requirements for doing so aren't as simple as some other states like Oregon and Florida.
"They made Pennsylvania a little bit on the harder end," explains Dr. Nickerson. "And you're going to have a lot of people doing this for the first time. So, I think it's very hard to predict, but it's possible it will be really high."
Further, the Dr. Nickerson says that mail-in balloting was a non-partisan issue as recently as four years ago but is now extremely partisan. For his part, the professor isn't buying partisan arguments that Pennsylvania's inner secrecy envelope is necessary for election security.
"The secrecy envelopes aren't used for security at all," he says, "it's just to protect your right to a secret ballot. So, if anyone decides not to use the secrecy ballot, all they're doing is saying you could in principle find out how I filled out my ballot because all the security things are external."
In any case, the double envelopes are now being required. But how will that and Philadelphia's addition of the satellite voting offices affect youth turnout? Should we expect College of Liberal Arts students to vote in larger or smaller numbers than normal as a result?
According to Dr. Nickerson, student voting is hard to predict because there is less data available than there would be for, say, a 45-year-old who has a history of voting or not voting. He adds that political campaign outreach to students is one of the best ways to activate them. Research also shows that having additional polling places, such as Philly's satellite offices, tends to turn out more voters of all ages.
"The best studies look at areas where polling places have shifted," says Dr. Nickerson. "There are a fair number of precincts where you might live further away than you used to from your polling place because they moved it to a new location. Studies find that the people who are now closer to the polling place are more likely to vote than people who are now further away, who are less likely to vote.
"So, including new polling places, in addition to potentially alleviating lines, will also make it more convenient for turnout."
The College of Liberal Arts encourages all our students, alumni, faculty and staff to vote and, if possible, to vote early and as safely as possible by mail or at an early polling place like the Liacouras Center. Not a Philadelphia resident? Here are your early voting options.