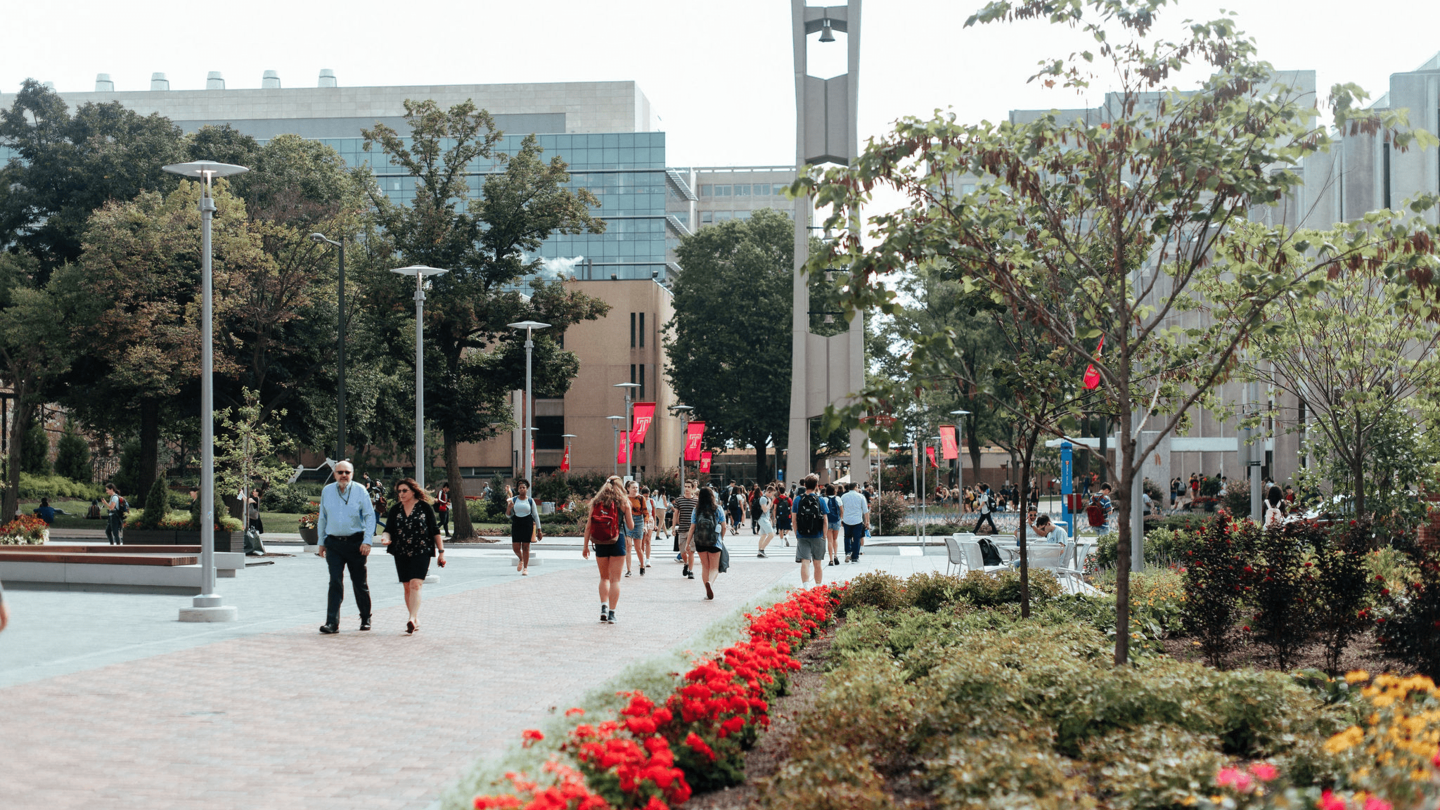 This past year has seen race and racial inequality return as hot topics of national debate and contention. The problems currently receiving heightened attention are not new, but renewed attention brings hope that significant progress in addressing them will be made.
The issues of diversity, racial equality and inclusion have long been very important to CLA's faculty, students and staff. Our society benefits as a whole when opportunities are truly equal across all citizens; social cohesion, prosperity and democracy are all enhanced by an inclusive society. A recent survey of CLA faculty revealed that at least 50 tenure-track and tenured faculty focus on issues related to race in their research.
Race and Anti-Bias Research
You are likely familiar with Molefi Asante's work in Africology and African American Studies, but perhaps you didn't know about Jim Bachmeier and Rebbeca Tesfai's (Sociology) work on the integration of Mexican and Black immigrants in the US; or Caterina Roman's (Criminal Justice) work assessing help-seeking behavior and social support mechanisms used by African American men and women victimized by street violence; or Roland Williams' (English) recent book, Black Male Frames: African Americans in a Century of Hollywood Cinema (1903-2003); or perhaps Terry Rey's (Religion) work on African and African diasporic religions. 
Those are just some examples of CLA's rich research in the social sciences and humanities around these issues. These issues are also of great intellectual and personal interest to our students. CLA is a multi-racial community with around 45% of all our undergraduates identifying as students of color. For these reasons and more, the college's strategic plan developed during 2016-17 made promoting diversity, equity and inclusion a central pillar.
Faculty Diversification
The first major initiative of the CLA strategic plan focused on diversifying the college's faculty so that it would reflect our student body and society at large. Because faculty turnover is much slower than in the student body, closing the gap requires concerted efforts over time to hire faculty of color at a higher rate. We began with a careful review of the CLA's faculty profile and hiring patterns over the past decade. This information enabled us to identify the kinds of diversity that each college department needed to focus on. To identify and hire an excellent faculty of color, we developed several strategies.  
One strategy was to concentrate faculty searches in disciplinary subfields where candidates of color were more likely to be found in larger numbers, thus increasing the chances that we would be able to hire an outstanding candidate who would also diversify our faculty. For example, in Geography we searched in a subfield known as "Black Geographies" and successfully hired a new junior faculty member.
A second strategy, adopted three years ago, was creating CLA diversity postdoctoral scholarships. We have two goals for these scholarships. The first is promoting diversity in the academy by financially supporting new PhD candidates while giving them time to turn their dissertation research into publishable forms. Each postdoc has been asked to teach one course during the academic year and has been mentored by two tenured faculty members in the host department. The second goal of the diversity postdocs is to assist the college in recruiting faculty of color by bringing promising young scholars to campus and integrating them into our community.
To date, there have been four CLA postdocs: one in Geography and Urban Studies, two in Philosophy and one in English. Even though money is tight these days, this commitment is important to sustain, so next year CLA will have two new postdoctoral fellows. All of these postdocs are funded by the College of Liberal Arts except for the second postdoc in Philosophy.  That two-year postdoc is funded by a grant from the American Council of Learned Societies and, as part of this fellowship, will be converted to a tenure-track position. For this postdoc we hired a specialist in the philosophy of race, social philosophy and political philosophy. 
Through these strategies, CLA has made significant progress: 37% of the tenure-line faculty members we've hired in the past four years are people of color. Beyond support for individual faculty members, the college is also supporting race-related research in the Center for the Humanities at Temple (CHAT), the Center for Sustainable Communities (CSC), and the Public Policy Lab (PPL).  This year in PPL, for example, research fellows are working on environmental racism, race-related health inequities, and ways to reduce mass incarceration, which disproportionately harms communities of color.
Graduate Student Diversification
CLA's efforts to promote diversity also extend to our graduate programs. We are working with departments to focus on enrolling and retaining underrepresented graduate students of color as well as diversity-specific initiatives such as our renewed participation in the McNair Scholars Program, which prepares first-generation and traditionally underrepresented undergraduate students for doctoral studies. We have also enhanced our graduate funding program for students of color, now known as Future Faculty Assistantships (FFA). Instead of two fellowship years, the program now offers 12-month stipends for four years and provides enhanced advising support to these students as well as the college's 14 current Future Faculty Fellows. With these recent changes to the program, CLA awarded five new FFAs for the current 2020-2021 academic year.
Race and Racism Education
We have also not overlooked our undergraduate curriculum. CLA has many gen ed and elective courses focused on issues around race and equality. Additionally, Intellectual Heritage courses have been broadened to include authors representing diverse racial and cultural backgrounds in recent years. This past winter, CLA also hired Heather Lewis-Webber as our senior director for community engagement, a new CLA position. Among other activities, Heather is working with college faculty to expand community-based learning courses so our students learn more about the people and organizations in our surrounding North Philadelphia community.
Educating our community about racism and bias goes beyond the classroom as well. Four of CLA's five annual signature events all addressed this issue in important ways, starting with a public lecture by Ta-Nehisi Coates discussing his book, Between the World and Me to Harry Edwards, discussing African-American athletes' social and political protests, to Hip Hop and the Liberal Arts to this year's signature events week titled Racism & Xenophobia in the Era of COVID-19. 
Forging Ahead
Although we have made progress, there is more to do. The college's Diversity, Equity, and Anti-Bias Advisory Board is currently helping us define our goals and priorities in these areas. Associate deans Hiram Aldarondo and Sandra Suárez, will lead and advise us on the best use of college resources and help enact new initiatives and policies. 
This year, the college is also undertaking a major review of our 2016-17 strategic plan. The Strategic Planning Committee, along with the Advisory Board and Office of the Dean, will develop new strategies to advance our mission and goals. Creating and sustaining a college that is diverse, equitable and anti-bias takes conscious effort and honest reflection, but we are committed to creating an environment that supports diversity, inclusion, critical thinking and creativity. In the months ahead, I hope to share new initiatives with students, faculty, and alumni and celebrate new successes.
To learn more, please watch these videos of our most recent race and racism events: