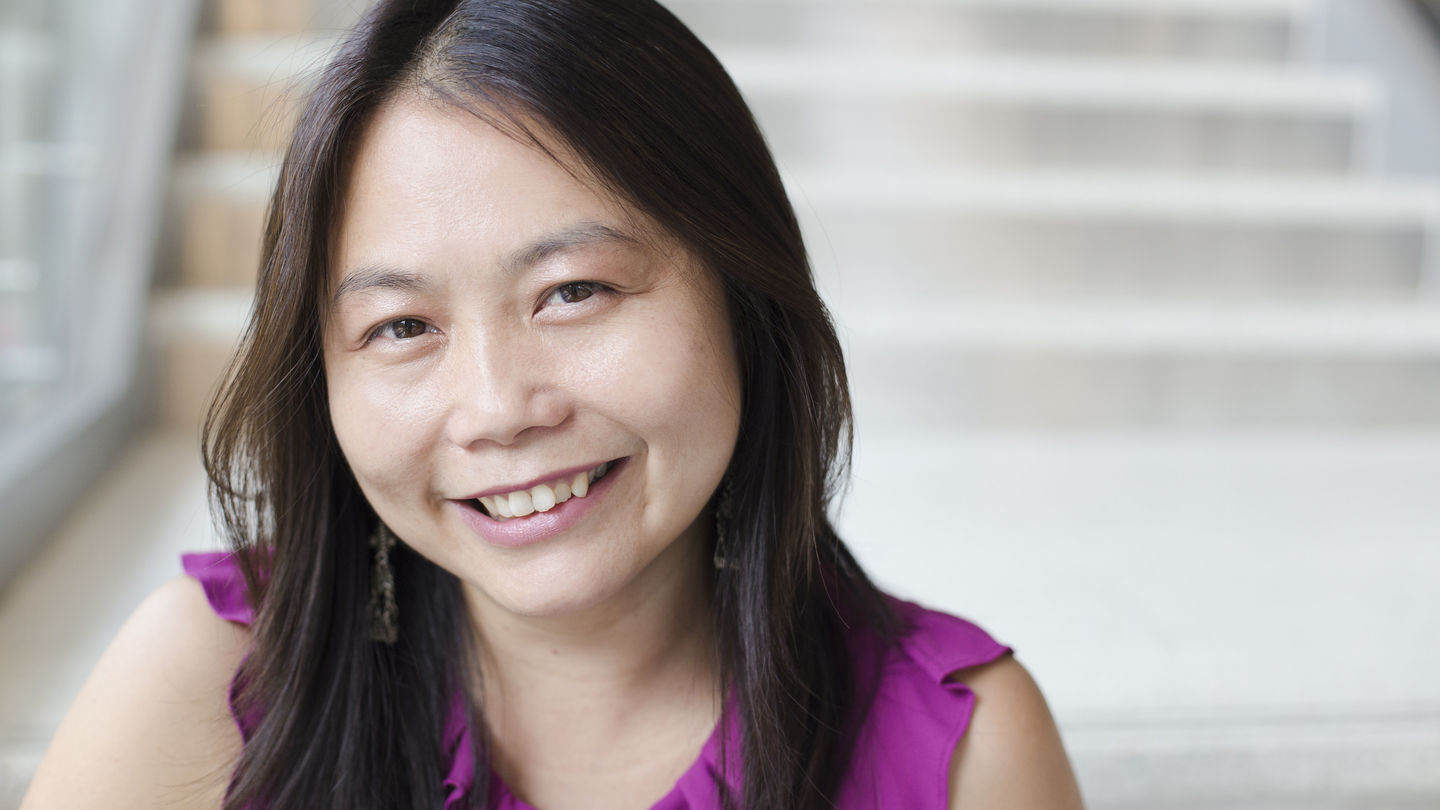 By: Nick Santangelo
Delighted, excited, ecstatic and "just really happy."
These are the emotions Political Science Associate Professor Roselyn Hsueh experienced when she was informed she had won the Fulbright Global Scholar Award. A watershed moment for Dr. Hsueh, the multi-country, trans-regional award for international exchange and research will send her to India, Mexico and Russia over two years. The College of Liberal Arts professor will conduct final research comparing and contrasting industries like telecommunications and textiles in the three countries to help her complete her next book, which is under contract with Cambridge University Press.
"I'm very much looking forward to returning to these field work sites and now finalizing the book, but more importantly, collaborating with people, with scholars," says Dr. Hsueh, "and building on the research I have already conducted in India, Russia and Mexico."
She'll be based at multiple institutions in each country to study how dominant patterns of market governance are a function of the values and identities of political-economic elites, existing organization of institutions and structural sectoral attributes.
India: Centre for Policy Research and Jamia Millia Islamia University
Mexico: Tecnologico de Monterrey
Russia: Center for the Study of Institutions and Development of the Higher School of Economics 
Unfortunately, COVID-19 means that Dr. Hsueh will have to wait a bit before she gets back into the field. Because of the pandemic, the Fulbright program is currently on pause until January 2021. Nevertheless, winning the Global Scholar Award is a tremendous honor for Dr. Hsueh. Not only will it allow her to finalize her book, but it's also an affirmation of all the hard work she's done on the book to date since it's Fulbright's most competitive award, awarded to only a handful of scholars across disciplines with global ambitions.
"I liked reading the profiles of previous winners and seeing the countries they proposed to go to and the different disciplines they were in," says Dr. Hsueh. "I was just overwhelmed by how amazing these scholars are. And so when I was applying, I was hoping that I would be competitive, yet realized this is a serious process on par with some of the top awards in the country and also internationally."
As it turned out, perhaps the other applicants were the ones who should have been the ones worried about their ability to compete. Having now won the Fulbright Global Scholar Award, Dr. Hsueh will use the opportunity to compare industrial sectors and sub-sectors in "BRICS" countries (Brazil, Russia, India, China and South Africa, five major emerging national economies) versus a non-BRICS country (Mexico) that's comparable in size.
"We've seen diverging globalization in BRICS countries, and they seem to all have liberalized economies," explains Dr. Hsueh. "This trend started around the same time, the early 1990s, the height of neo-liberalism. And yet the countries are diverse in how they actually live life. What's most interesting is that not only are they unevenly liberalized compared to each other, but industries within these countries are, too. But there aren't necessarily simple reasons for this that we would expect."
The professor's book examines how much democracy versus authoritarianism has created those differences as well as open-economy politics, the global market and global rules affecting national industry leaders. Her national and sector comparisons uncover empirical evidence for analytical arguments about how divergent globalization can be better understood. 
Dr. Hsueh is the first Temple University faculty member to win the Fulbright Global Scholar Award, and the College of Liberal Arts is as enthusiastic as she is to discover the findings from her "Diverging Globalizations: National and Sectoral Market Pathways to Development in the BRICS" project.
"I'm just really excited about this opportunity to build on my work that began with my first book. I desire that my second book will create a global conversation about development models and will essentially demystify that there are cookie-cutter development models. 
"And one of the things right now is that everyone is touting how China has done such a fabulous job, but they're puzzled by how we can achieve the same industrial development goals without being an authoritarian country. And so I hope that this project will demystify best practices and development."