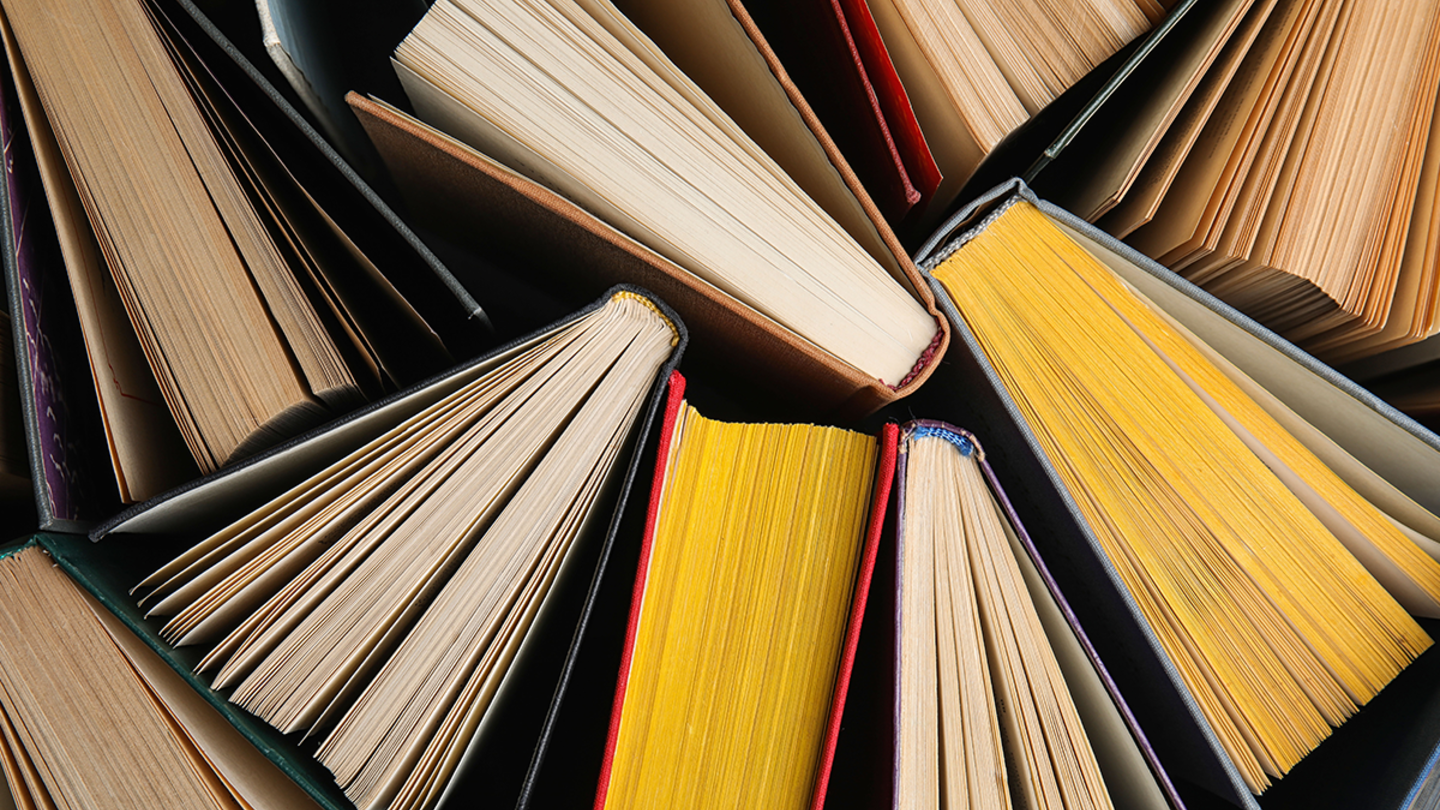 There's nothing like getting lost in a good book to escape for a while, learn something new and relax away your summer days. And that's especially true during this sometimes isolating summer of COVID-19. So, we asked College of Liberal Arts faculty members to recommend some books authored by their colleagues for students to dive into this summer. Give them a glance and enjoy one or two over your break!
---
By: Eli Alshanetsky
Department: Philosophy
Eli Alshanetsky's "Articulating a Thought" explores how we use language to make sense of our thoughts. Understanding this process is a practical pursuit of trying to uncover the foundation of how we come to know the world and ourselves. Gaining insight into the thoughts that control our words and actions can put us in charge of our own minds and allow us to navigate our intellectual development in a more active and rewarding way.
---
Beyond Trans: Does Gender Matter?
By: Heath Fogg Davis
Department: Political Science
This book will make everyone think hard about their gut reactions to gender and sex classifications in everyday life. If you use public transportation or public restrooms, you will want to read this book, which is written in a very accessible manner.
---
Black Samson: The Untold Story of an American Icon
By: Nyasha Junior and Jeremy Schipper
Department: Religion
This new work (just published in June) tells the story of how the biblical character of Samson became emblematic of the fight for racial justice for Blacks in the United States over the past three centuries. To quote the authors, "Samson's story is not one of liberation but of continued struggle against oppression in a morally complicated world." The book provides an important window into understanding the historical roots and precedents of the movement for black lives today.
---
By: Bryant Simon
Department: History
This book on Atlantic City might make interesting beach reading as you hang out in Ventnor.
---
Dissent: The History of an American Idea
Ralph Young
Department: History
"Dissent: The History of an American Idea" is a "must-read" during this extraordinary season of dissent and protest that has swept across our nation in the wake of the George Floyd killing. In this history of how dissent has shaped the United States, Professor Young takes us on a journey from the distant Puritan past to the cultural divisions of today, showing that at every step along the way the nation's most powerful and productive force has been its rich tradition of dissent, the willingness of its citizens to cut against the grain of conformity to help build a fairer, more representative democracy.
---
Everything but the Coffee: Learning about America from Starbucks
By: Bryant Simon
Department: History
An earlier book on Starbucks had Bryant frequently in the news after a Starbucks employee called the police on two African Americans in one of their downtown Philly locations. "Everything but the Coffee: Learning about America from Starbucks," is about the power a single brand wields in the American and even the global marketplace. That Pumpkin Spice Latte will never taste the same.
---
Falling Back: Incarceration and Transitions to Adulthood among Urban Youth
By: J. J. Fader
Department: Criminal Justice
This very readable book follows 15 young men of color from Philly who were incarcerated as juveniles for drug sales. It follows them back to Philly after their release to document the challenges of becoming adults within the constraints of racism, poverty and a history of incarceration. It exposes how the juvenile justice system is a mechanism of punishment, even as it is framed as rehabilitative and asks why we address problems of poverty by framing them as individual deficits.
---
The Fight for America's Schools: Grassroots Organizing in Education
By: Barbara Ferman
Department: Political Science
An edited book with a series of case studies focused on how local communities organized to push back against federal education mandates and the foundation community.
---
The Future of Democratic Equality: Rebuilding Social Solidarity in a Fragmented America
By: Joseph M. Schwartz and Elizabeth Zimmer
Department: Political Science
Schwartz argues that political theorists and economists have abandoned important questions about inequality.  He explains why we can't have a democratic society without social equality.
---
By: Bryant Simon
Department: History
 "The Hamlet Fire" tells the story of a deadly fire at a North Carolina chicken processing plant. It highlights some of the faults of American capitalism and makes one think about the implications for human lives of simple choices we make like what to eat.
---
By: Liz Moore
Department: English
Set in Philadelphia's Kensington neighborhood, "Long Bright River," offers thoughtful and humane insight into the opioid crisis and is a great, suspenseful read from beginning to end.
---
Mapping Tokyo in Fiction and Film
By: Barbara Thornbury
Department: Asian and Middle Eastern Languages and Studies
 "Mapping Tokyo in Fiction and Film" explores ways that late 20th and early 21st-century fiction and film from Japan literally and figuratively map Tokyo. The four dozen novels, stories and films discussed in the book describe, define and reflect on Tokyo urban space.
---
By: David Wolfsdorf
Department: Philosophy
"On Goodness" attempts to answer the question "What is goodness?" It is natural to associate this question with ethics, but goodness is not confined to ethics. Apples, artworks and adventures may all be good and in non-ethical ways. So, the inquiry pursues a broader question; the broader question targets the foundations of value theory in general.
---
Plague and the Athenian Imagination
By: R. Mitchell-Boyask
Department: Greek and Roman Classics
"Plague and the Athenian Imagination" explores the impact of a powerful epidemic in ancient Athens. Very topical!
---
Politics and the Street in Democratic Athens
By: Alex Gottesman
Department: Greek and Roman Classics
"Politics and the Street in Democratic Athens" engages how the first democracy functioned from the bottom up; quite relevant to how the street is driving contemporary politics.
---
The Roman Wedding: Ritual and Meaning in Antiquity
By: Karen Hersch
Department: Greek and Roman Classics
 "The Roman Wedding" examines how ancient marital rituals differed from and shaped ours.