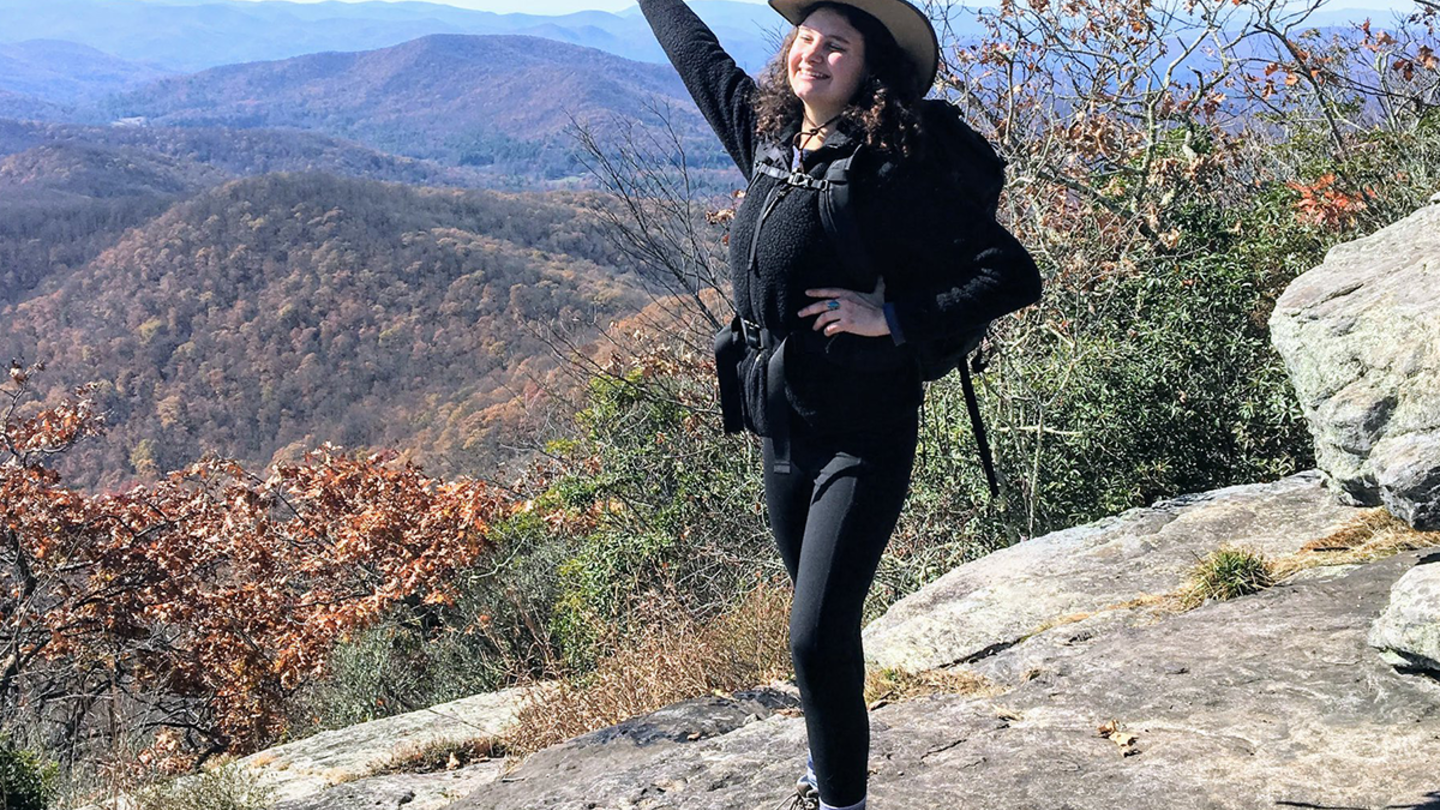 By: Nick Santangelo
What will you do after graduation? For most students, the answer is to put that degree to work and get a job. For others, the answer is to build on that degree by furthering their education with an advanced degree. But for still others, there's a way to build on what they've learned and put their degrees to work by giving back to society.
It's called a year of service, and Jillian Eller, CLA '18, will be part of a group that visits campus tomorrow, January 30, to talk about it with students from 3:30 p.m. to 5 p.m. in Anderson Hall, Room 1221. An environmental studies major, Eller started her year of service in Atlanta last August through the Sierra Club and Quaker Voluntary Service.
"Initially, it was an interesting transition, especially understanding issues around energy from a geographic perspective and just the political landscape, coming to the South from Philadelphia was a lot to learn," says Eller of the experience to date. "But utilizing the things that I actually learned in my classes has just been so wonderful. I can think of environmental law, policy, even human geography—all of these things that I'm really applying to my year of service. It's just wonderful."
Studying and protecting the environment has long been an important cause to Eller, who wrote about the alarming IPCC Global Warming Report in 2018. Because we only have one Earth, the alumna believes that every issue on Earth has to be viewed through an environmental lens. As a Temple University College of Liberal Arts student, Eller participated in science and climate marches in Philadelphia and calls environmental advocacy work her "passion" in life.
It allows for students to understand themselves beyond an academic sense
By participating in her year of service, she's able to be impactful for the cause while gaining experience toward a career that empowers her to continue having a positive effect on the environment.
"I'm seeing the year of service as a pivot," explains Eller. "I'm seeing it as a way to take the foundational skills I learned and work with them outside of the university.
"As a student, I was deeply entrenched within my academic field. I did research with a professor. I was also leading a student organization, so I chose a year of service to push myself to explore a new career path, something that I hadn't had much experience in and to also be supported in moving outside of Philadelphia."
Speaking of support, many students who consider entering into a year of service wonder how it is they'll support themselves. Compensation can vary considerably depending on the organization you work with, but the Quaker Voluntary Service provides Eller with a small stipend to cover necessities and have things like their housing and food bills covered by the Quaker community. While Eller admits that she has to live more simply than she was accustomed to, she calls the shift "freeing," saying it aligns with her environmental sustainability beliefs.
What's more, Eller says taking a year of service is "definitely" beneficial in helping to shift from the academic mindset of a student to the workplace mindset of a professional.
"I recommend that other students give a year of service a try because it offers the opportunity to explore different types of workplace environments," she says. "It allows for students to understand themselves beyond an academic sense."
Any student who wants to learn more is encouraged to come to the National Service Meet and Greet on January 30 from 3:30 p.m. to 5 p.m. in Anderson Hall, Room 1221. But Eller also urges any student who likes what they hear about taking a year of service to consider all their options before making a decision. The best way to do that? Check with the Joyce K. Salzberg Center for Professional Development.
"That's ultimately how I came to the Quaker Voluntary Service," says Eller. "So, I really encourage people who are graduating to extend into all of the spaces that they can for the next step."