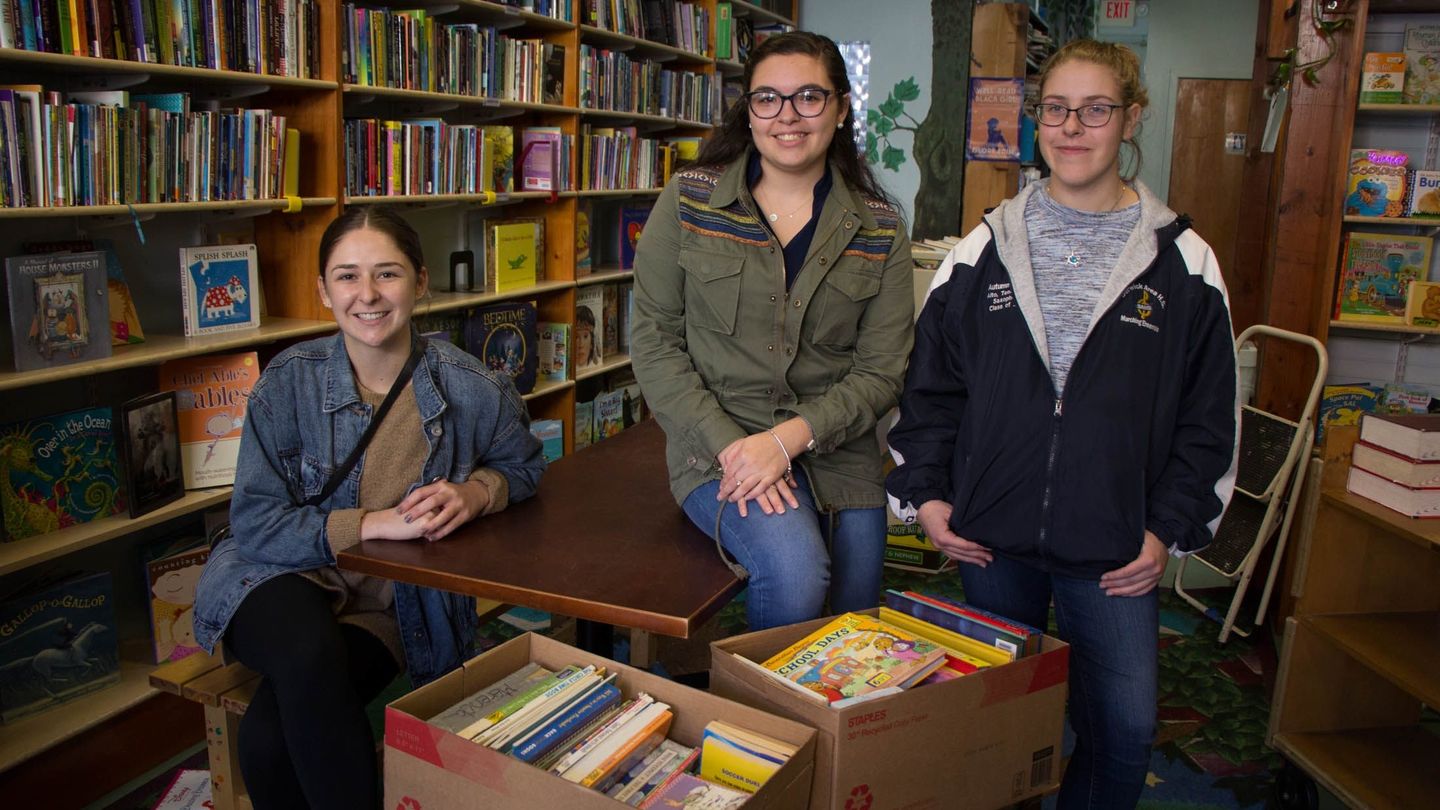 Philadelphia has been called The City of Neighborhoods and the smallest big city, and for good reason. Temple University College of Liberal Arts (CLA) students get to enjoy all the opportunities inherent in going to school in one of the country's largest cities while still feeling like they're part of a tight community. This semester, some students chose to make an impact on that community through a book drive at nearby Tree House Books, which gives out free books to North Philly kids.
This semester's book drive got started when CLA Enrollment Management Coordinator Darvin Martin got involved with Tree House while running a tabletop game night for local kids there. Martin saw an opportunity to engage CLA's student ambassadors and connect them to the community in Temple's backyard.
"I used to come over and play games with the kids, and I wanted to do a book drive," says Martin, who recently moved into his enrollment job from a position with CLA's Professional Development team. "I had a whole new group to work with through Enrollment in the ambassadors, so I figured why not do it with them? They responded so positively, so I thought this would be awesome."
One of those ambassadors, sophomore and anthropology major Autumn Kinney, also found herself with a whole new group to get involved with. Kinney transferred to CLA from Arcadia University because she thought it was a better school for her major. She also discovered there was more of a chance for her to get involved in clubs and associations like the Ambassadors Program here.
"It was good getting involved," Kinney says of the Tree House book drive. "I posted something on Facebook, and I was going home for a weekend, so a lot of the family and friends I had at home wanted to donate, so I just brought home a bunch of books."
Of course, being new to CLA wasn't a prerequisite for getting involved in the drive. Yashira Ocasio, a junior and political science and philosophy double major and another student ambassador, also took part in the drive.
"It's been really fun," says Ocasio of her involvement. "I mean it's a great mission. It's a great project just to try and encourage kids and give them the resources they need to read."
Darvin Martin says that, thanks to the student ambassadors, the drive was a huge success, far surpassing his goal of 100 book donations by reaching 299 total donations.
"Looking forward, I just hope that other Temple students will come over here to Tree House, check it out, do internships, donate, interact with the kids and volunteer to read to the kids."­­
---
If you're a College of Liberal Arts student interested in learning more about the Student Ambassadors Program or joining their growing team, visit them online!