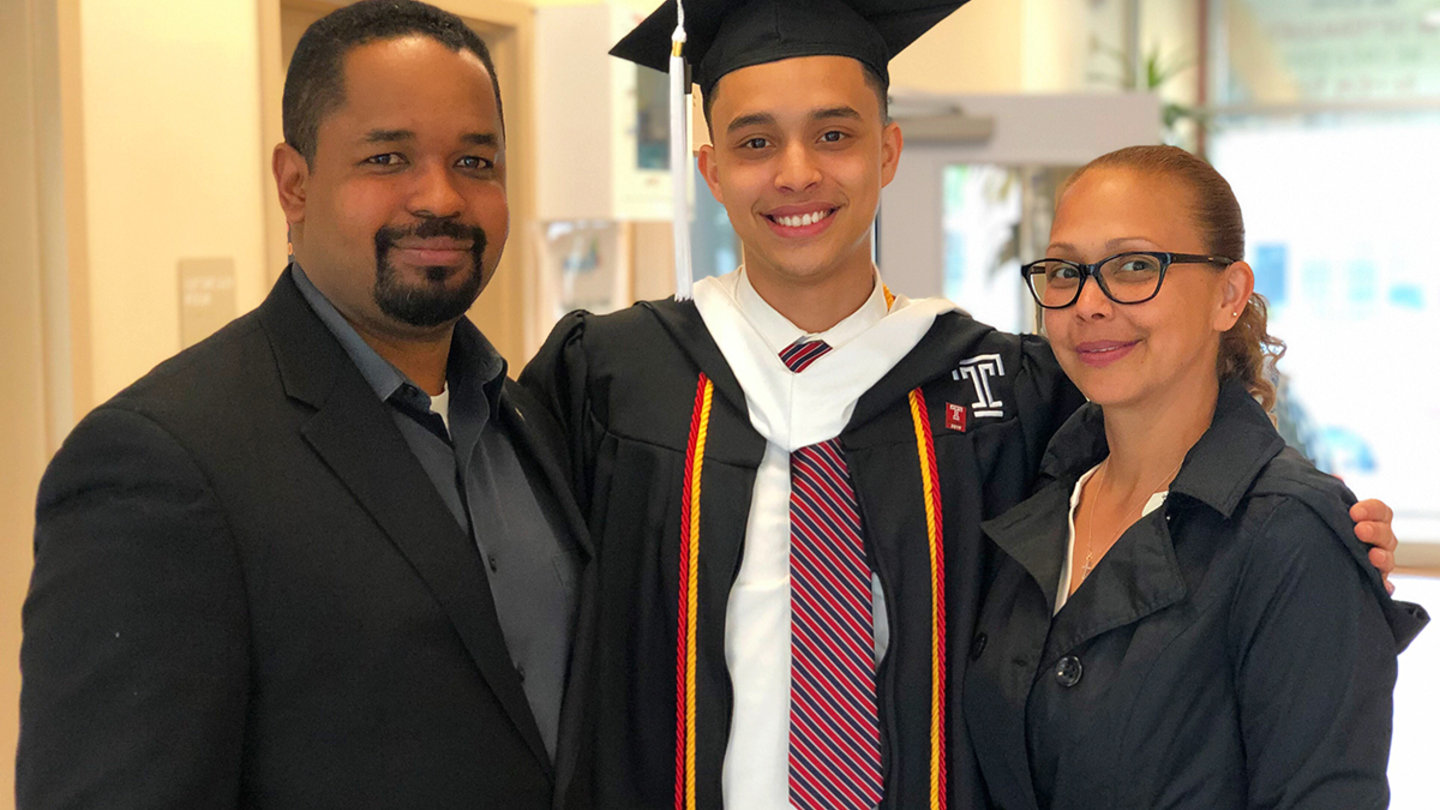 By: Nick Santangelo
The four years students spend at college are some of the best of their lives—and some of the fastest. They may not seem like they will on the first day of freshman classes, but those four years can ultimately feel like they went by faster than it takes a graduating senior to move his or her cap tassel from right to left.
Once they've gone, it's time to find a job.
Doing so can seem intimidating and overwhelming, but students who start their job search early usually have a smoother and quicker transition from student to professional. Take Angel Betancourt, CLA '19, for instance. The Spanish and political science major started making moves towards launching his career in the summer entering his senior year rather than the summer after. In summer 2018, Betancourt interned for State Senator Sharif Street.
"Later on, when I heard about the Capital Semester that the Institute of Public Affairs runs, I was really interested and reached out and applied and asked if it were possible to be placed again within the senator's office because of the really great working relationship I was able to manage over the summer," says Betancourt. "They welcomed me with open arms, and that's how I got into the senator's office again for this last semester."
As an intern, Betancourt spent his time conducting policy research, writing memos and letters, and tracking and watching legislation as it made its way through the legislative process. He also set up key meetings between the senator and his staff and even acted as a surrogate for him at some events.
Betancourt managed to make a real impact through this work, so much so that he was given a job with the senator's office before even finishing college last month.
I have to give credit to Temple University for me being Temple made 
"I used my networking skills to allow myself to own this position," says Betancourt. "I think having people skills is really critical and just being able to talk one-on-one and be personable with a potential employer is very important, especially in the field of politics.
"With the connections that I was able to make in Harrisburg with other legislators, other staffers as well as my peers in the program and my professors, I was able to expand my network. The work I did in Senator Street's office over the last semester fueled my strengths and skills that allowed me to stay full-time at his office."
Because of the networking opportunities and the chance to learn marketable skills, Betancourt recommends every College of Liberal Arts (CLA) student interns to prepare for their career.
In addition to his two Harrisburg, Pa. internships with State Senator Street, Betancourt also spent three years as a student worker in the Spanish Department and interned for the Consulate of Panama right here in Philadelphia, a role his dual Spanish and political science majors helped him to land. Today, he credits that hands-on experience, his bilingual abilities and the writing and communications skills gained from his interdisciplinary CLA education with helping him launch his career.
Now that he's working full time, Betancourt is doing a lot of community outreach work while continuing to conduct extensive policy research. And while his mother is a bit sad that he will be staying in Philadelphia and traveling to Harrisburg for work instead of heading back home to Westchester County, N.Y. after graduation, she's extremely proud that her son landed a great job while he was still a student. And as the first in his family to get a college degree, Betancourt is incredibly proud himself—and very happy he doesn't have to spend the summer job hunting.
"I couldn't be more grateful. I have to give credit to Temple University for me being Temple made," gushes Betancourt. "I don't think I would be in the position I am today if it weren't for the essential and vital programs that I was able to be a part of at Temple that allowed me to be successful."