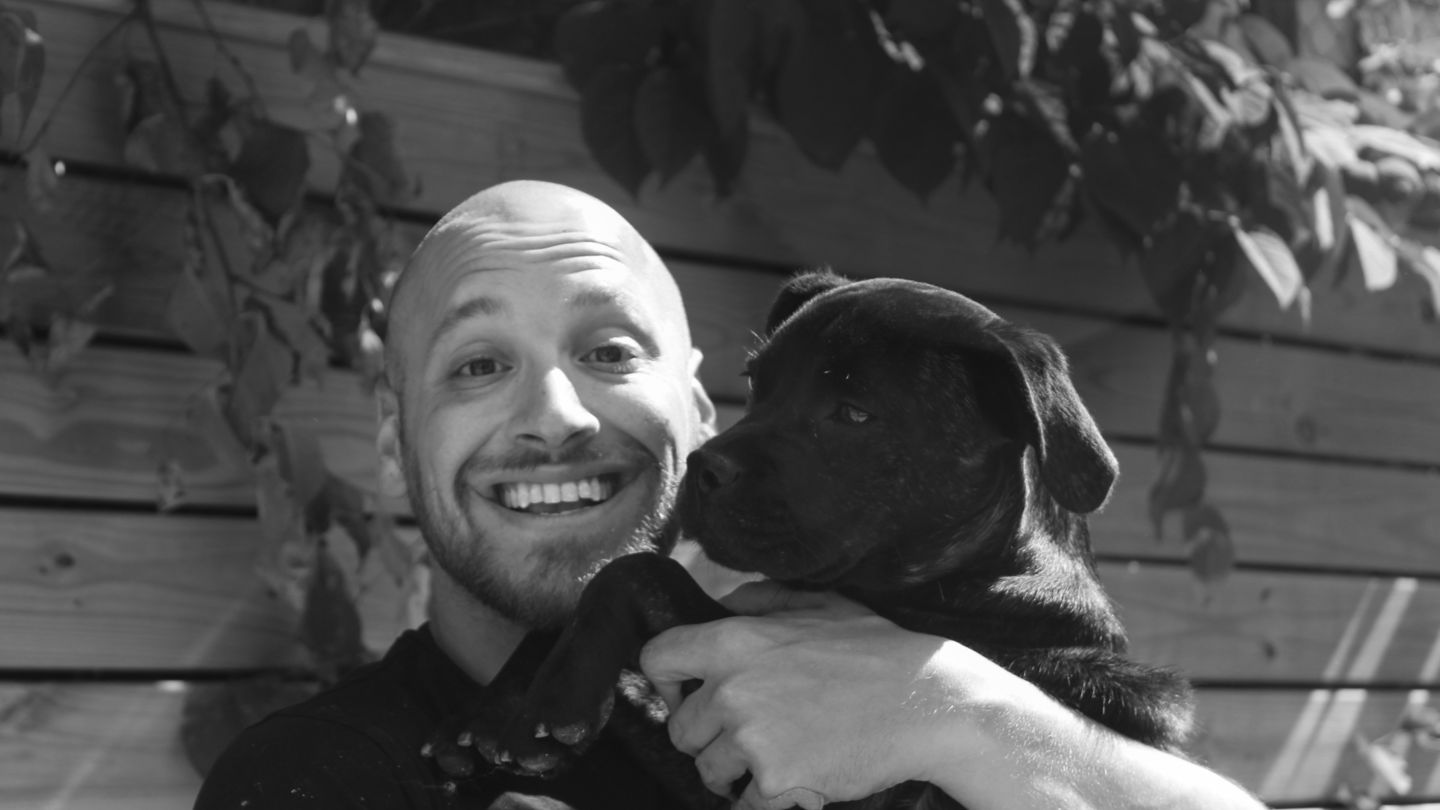 By: Nick Santangelo
For most College of Liberal Arts (CLA) students, college is the first real opportunity to live out their stories on their own terms. These stories are written by trying new things, finding passions and developing new skills. But the stories don't stop being written after commencement, and, for some alumni, that's both figuratively and literally true.
Take Andrew Katz, CLA '15, an English major who in 2018 published his first novel, The Vampire Gideon's Suicide Hotline & Halfway House for Orphaned Girls. Not "just another vampire story," Gideon's Suicide Hotline follows a titular vampire who sees himself as a caretaker for humans. Relying on the extraordinarily deep life experience gained from being immortal, Gideon decides to run his own suicide hotline and helps callers cope with mental health issues.
Help Through Humor
Katz wants to be clear that he is "in no way, shape or form a mental health professional." But as someone who suffers from mental health illnesses himself and got the help he needed for them, Katz has used his book to send the message to readers that "no one is capable of white-knuckling it." Instead, he wants everyone who's suffering from mental health issues to know that they can talk to someone for help, and that there is nothing wrong with having open, clear conversations about what plagues them.
"There are very well-trained people who know how to help. There shouldn't be any sort of stigma about that," says Katz. "If you're not feeling good up in the brain department, you're not feeling good.
"Go to a doctor. Peer support is very important, but if you never tell anyone what you're feeling, they have no way of knowing, so just honest communication about mental illness is something that I think we need to be culturally a lot better at. And that's sort of the theme of the book."
But while the underlying message is a serious one, Gideon's Suicide Hotline often plays for laughs. Katz uses a lot of dark jokes, sarcasm and even some self-deprecating humor, which have worked as coping mechanisms for him and which he hopes will do the same for his readers. Still, there are times and places for humor in the book and other times when Katz keeps the writing serious to properly convey the gravity of mental health issues.
To get that cadence just right, Katz shared his early drafts with some friends. This helped him home in on what was and wasn't working after initially developing the idea that someone who was technically "dead" himself would be an expert on dying. After brushing aside ghosts and zombies, Katz settled on using a vampire, figuring he'd enjoy making fun of a mythical creature that had become such a cultural mainstay.
"I think you have to write the stories you care about," says Katz. "Gideon's Suicide Hotline is very much about mental illness and trying to have blunt discussions about the things that trouble us. The vampire angle is more about just giving me an outlet for comedy, honestly. But I think that, if you want to take your writing seriously, you have to write stories that you care about because otherwise everyone can tell you don't."
The Next Chapter
Katz knew writing was something he cared about ever since his childhood when his dad gave him a copy of A Connecticut Yankee in King Arthur's Court. He was able to turn that lifelong passion into a published novel of his own in part thanks to professors he connected with at CLA, after transferring in from Quinnipiac University and Community College of Philadelphia.
"It was a matter of finding the professors that I connected with and utilizing them because they were so incredibly helpful and communicative and supportive," says Katz. "And so, for Temple University students, there are great, great faculty at Temple. It's just a matter of seeking out the faculty that you connect with, and believe me, they're there in high numbers."
And with great, great things like The Vampire Gideon's Suicide Hotline & Halfway House for Orphaned Girls, there's clear evidence that those faculty members are helping produce graduates who go on to do great, great work themselves.