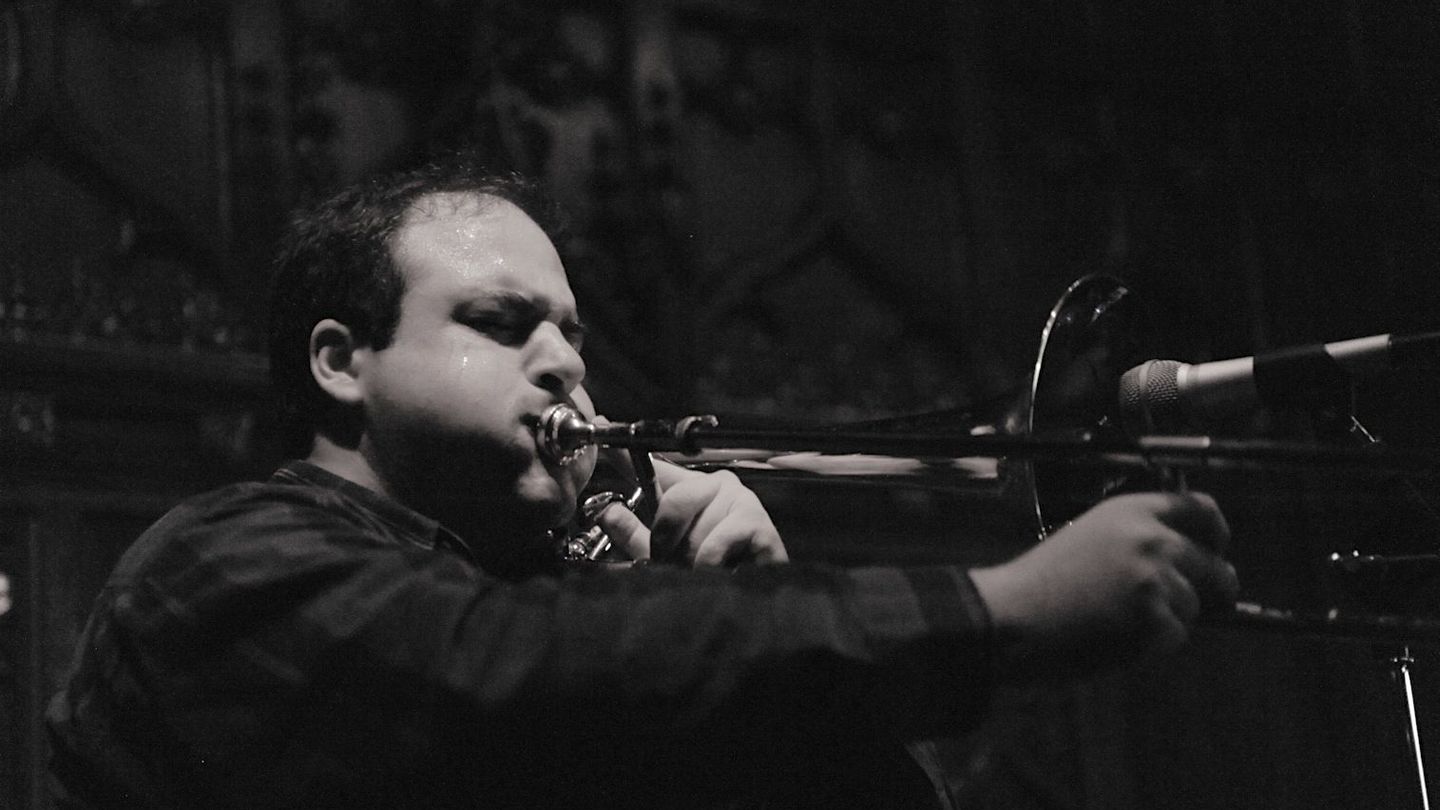 Radiant Others: A Klezmer Music Podcast, is a new creation from internationally renowned klezmer trombonist Dan Blacksberg. In each episode, Blacksberg sits down for an in-depth conversation with a musician or other artist whose work has made them an integral part of the klezmer world. Listeners get to go behind the scenes of the lives and work of the individual artists, and the modern history of klezmer music. We'll talk about memorable moments in our artistic development, bring up wild performance stories, and ruminate what it's like to be connected to this international community that makes up the klezmer world. 
Dan Blacksberg is one of the acknowledged masters of the klezmer trombone. Blacksberg is in high demand as a performer and teacher at festivals like the Krakow Jewish Culture Festival, Klezmer Festival Fürth, the now-defunct Klezkamp, and Klezkanda. He has performed and recorded with many of the music's luminaries, from forward thinkers like Frank London to pillars of the tradition like Elaine Hoffman-Watts. His upcoming album as a leader Radiant Others, will be the first klezmer album to feature the trombone as the lead instrument.
Dan also maintains a strong voice in experimental music, having worked with composers Anthony Braxton, George Lewis, Joe Morris, and Nate Wooley and performing on recent recordings by experimental metal bands Liturgy and The Body.