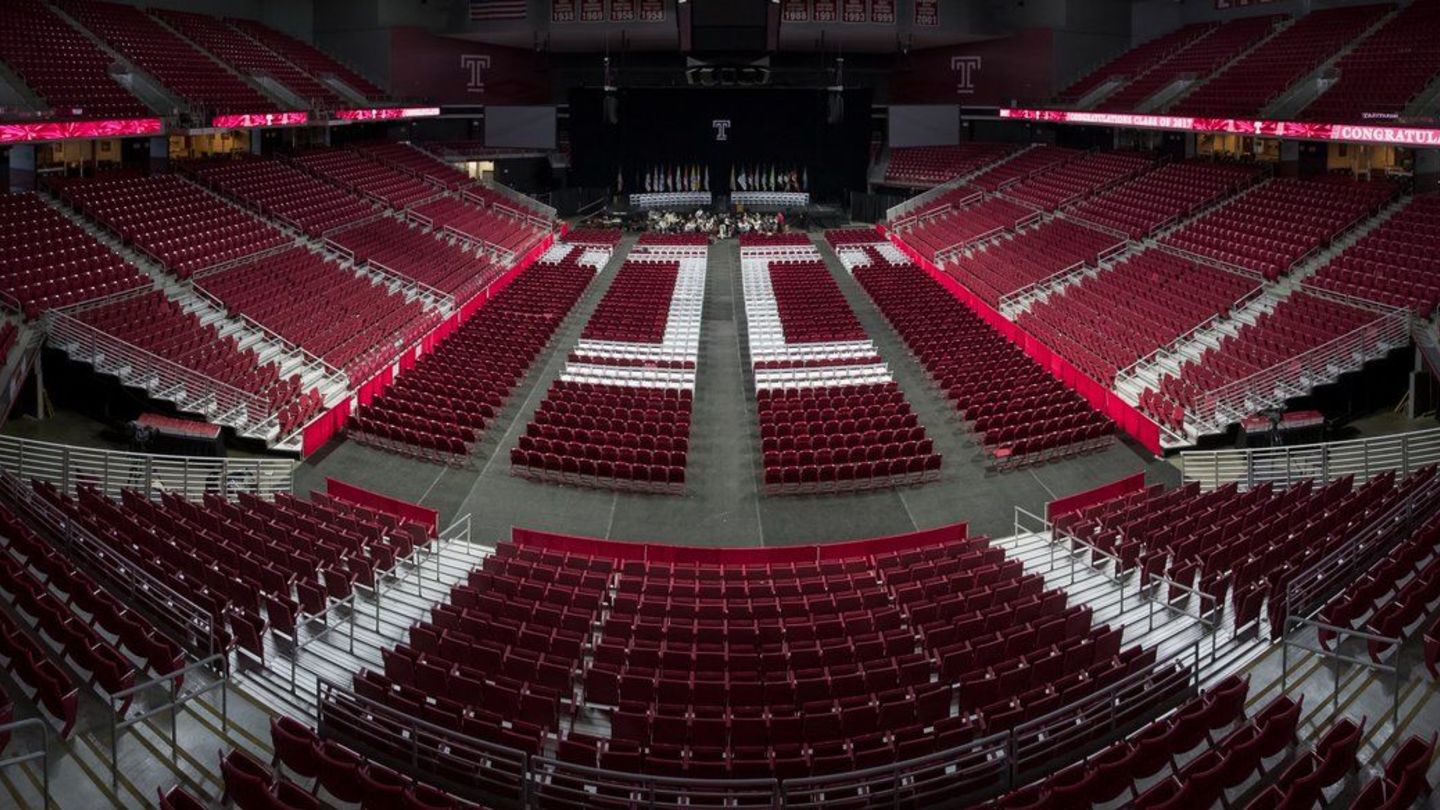 Graduation day already?! Today marks the official end of undergraduate life for the class of 2017.
We'd be sadder to see them go if we weren't so excited to see what they do next. Read on for some of our Owls' favorite memories and their final advice as they cross the proverbial commencement stage.
Yin Li
Ho Chi Minh City, Vietnam
History and Global Studies major, Chinese minor
"When you are still young and capable, take any opportunities and pursue whatever falls into your horizon. Experience and explore."
Next stop: I plan to return to my hometown to work in an international development or community development NGO.
Favorite class: Introduction to East Asia by Dr. [Peter] Lavelle
Favorite Temple memory: Studying abroad in Hong Kong
Favorite place to eat on campus: Burger Tank
Briana Odom
Waldorf, Maryland
Psychology major
Next stop: George Washington Law School, Class of 2020
Favorite Class: Psychology and Food
Favorite Professor: Rani Vasudeva
Favorite Temple experience: Temple University Gymnastics Team
Favorite thing about Philly: Philadelphia Museum of Art
Calvin Thrall
Ann Arbor, Michigan
Political Science major
Next stop: Pursuing a PhD in political science at the University of Texas at Austin
Favorite class: My senior capstone course with professor Alexandra Guisinger, International Political Economy in an Era of Crises
Favorite Temple memory: All of my fondest memories at Temple involve sitting at the picnic tables under the Paley Library overhang, the ones facing 12th Street, drinking coffee and talking with my best friends and fellow Owls. 
Advice you'd give your freshman self: "Eat healthier and sleep more! And call your parents more often!
Favorite place to eat on campus: Guaco Loco and Richie's Lunch Box. "Food trucks are definitely the way to go."
GVGK Tang
Narberth, Pennsylvania
History and Sociology major, LGBT Studies minor
Next stop: Temple's Public History M.A. program
Favorite class: Gay & Lesbian Lives
Favorite Temple memory: The camaraderie my Honors history seminar classmates and I developed last year as we worked on our theses.
Advice you'd give your freshman self: "Don't be afraid to stick up for what you believe in."
Favorite place to eat on campus: Ali's Middle Eastern
Sarah Godwin
Houston, Texas
Global Studies and Spanish major, Cognitive Neuroscience minor
"Through my experiences as an Honors Ambassador, Study Abroad Ambassador, and tutor at the Writing Center, I have developed a strong interest in helping students discover and pursue the opportunities that are available to them. In these experiences and in my courses, internships, and semester abroad, I have become better able to think critically about different perspectives, communicate my ideas, and adapt to new or challenging situations."
Next stop: Pursuing a career higher education
Favorite class: Food & the American City
Favorite Temple memory: Studying abroad in Oviedo, Spain
Advice you'd give your freshman self: "Go to more free museums and events in Philly!"
Favorite place to eat on campus: Tai's Vietnamese
Adesh Dasani
Political Science major, Economics minor
Next stop: Deciding between different non-profit work opportunities in Philadelphia before attending law school in 2019.
Favorite class: James Baldwin's Revision of the American Imagination
Favorite Professor: Susan Alunan
Favorite Temple memory: Working with the University Community Collaborative for two years, cultivating immensely meaningful relationships with high school students throughout the city.
Carolyn Montagnolo
Broomall, Pennsylvania
Spanish and Communication Studies major
"Besides what I learned in my classes, Temple provided me with wonderful opportunities to work with and be mentored by really talented faculty."
Next stop: The master's program in Communication Studies at the University of Texas-Austin and hopefully a PhD program after that.
Favorite class: Early Modern and Modern Horror Narratives in Spain 
Favorite Temple memory: Completing a summer internship in Barcelona through SMC Study Away
Haley Ragsdale
Cheltenham, Pennsylvania
Anthropology major, human biology track
Next stop: Biological Anthropology PhD program at Northwestern University
Favorite class: Human Reproduction: Evolutionary Perspectives
Favorite professor: Dr. Christie Rockwell and Dr. Chuck Weitz
Favorite Temple memory: Running into my dad (CoE '90) at the Temple football tailgate. "Hoot hoot, go Owls!"
Favorite thing about Philly: The history, the diversity and the attitude
Samta Amin
Sociology major
Favorite class: East to America: The Sociology of Asian Americans
Favorite professor: Dr. Mary Stricker
Favorite Temple experience: Seeing Aziz Ansari perform during Welcome Week 2013!
Post-graduation plans: MD Program at the Lewis Katz School of Medicine