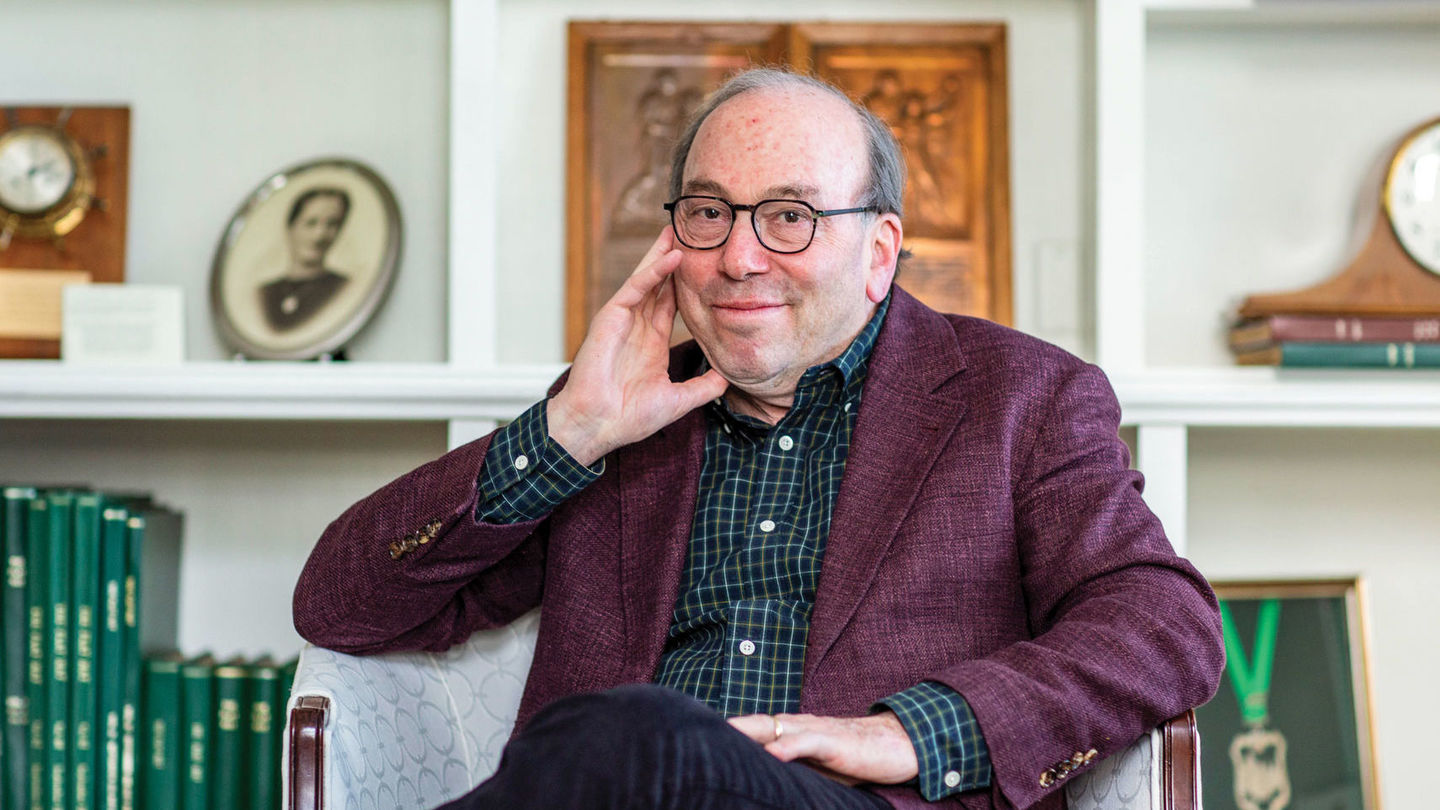 Photo Credit: Skip Rowland
Reflecting on how he wanted to give back, Witney Schneidman, CLA '75, decided he wanted to honor those who shaped his Temple education the most. In recognition of Dr. Lawrence Reddick, the African American History professor whose course was transformational, and Schneidman's close friend, James Willis, CLA '77, the Schneidman-Willis-Reddick Africa Award enables more Temple students to study, research and/or do service in Africa.   
"When I entered Dr. Reddick's class on African American history, it was the first time in my life that I was a minority. I had to grapple with a new history, and it was jarring." Dr. Reddick welcomed all serious students though, and it was Willis in that class who befriended Schneidman and encouraged him to consider both their shared histories and their distinct ones.   
Schneidman came to Temple as a transfer student when he realized the University's diverse student body and faculty aligned with his career aspirations. As a teenager in 1970, Schneidman was in Uganda when General Idi Amin led a coup d'etat and shut down the borders. This sparked an immersion in African studies when he started college the next year. "I was witnessing firsthand the tectonic shifts of a continent moving away from colonialism towards independence. I wanted to serve and accelerate that transformation."   
When considering why this endowed study abroad award is so important, Schneidman notes the lingering gaps in our cultural understanding. "Americans don't really know Africa. Most only know it through the headlines in the news at best." Having spent the last four decades serving as a bridge between the two continents, Schneidman is well versed in the cultures, landscapes and policies of many African nations. He is a Brookings Insitute Fellow, as well as the former Deputy Assistant Secretary of State for African Affairs. He has balanced his career jumping between government, NGO agencies and the private sector all the time focused on Africa.   
Seeing the resurgence of study abroad in the last year, Dean Deeg is thrilled to have the Schneidman-Willis-Reddick Award available to students. "Study abroad is perhaps the most transformational, memorable experience our students have. It puts them outside their comfort zone, places them in new cultures, increases empathy towards others and gives them a new lens to examine their own culture. I am very thankful to Witney and his family for enabling more students to have these opportunities. I know cost is the most common barrier our students face when considering study abroad, and this award goes a long way toward overcoming that."   
For his part, Schneidman was happy to do it. "I felt a responsibility to give back to an institution who has some responsibility for my success. I was in a position to do so financially. Others can give back nonfinancially if that's more fitting for their means, but we all should give in some way."