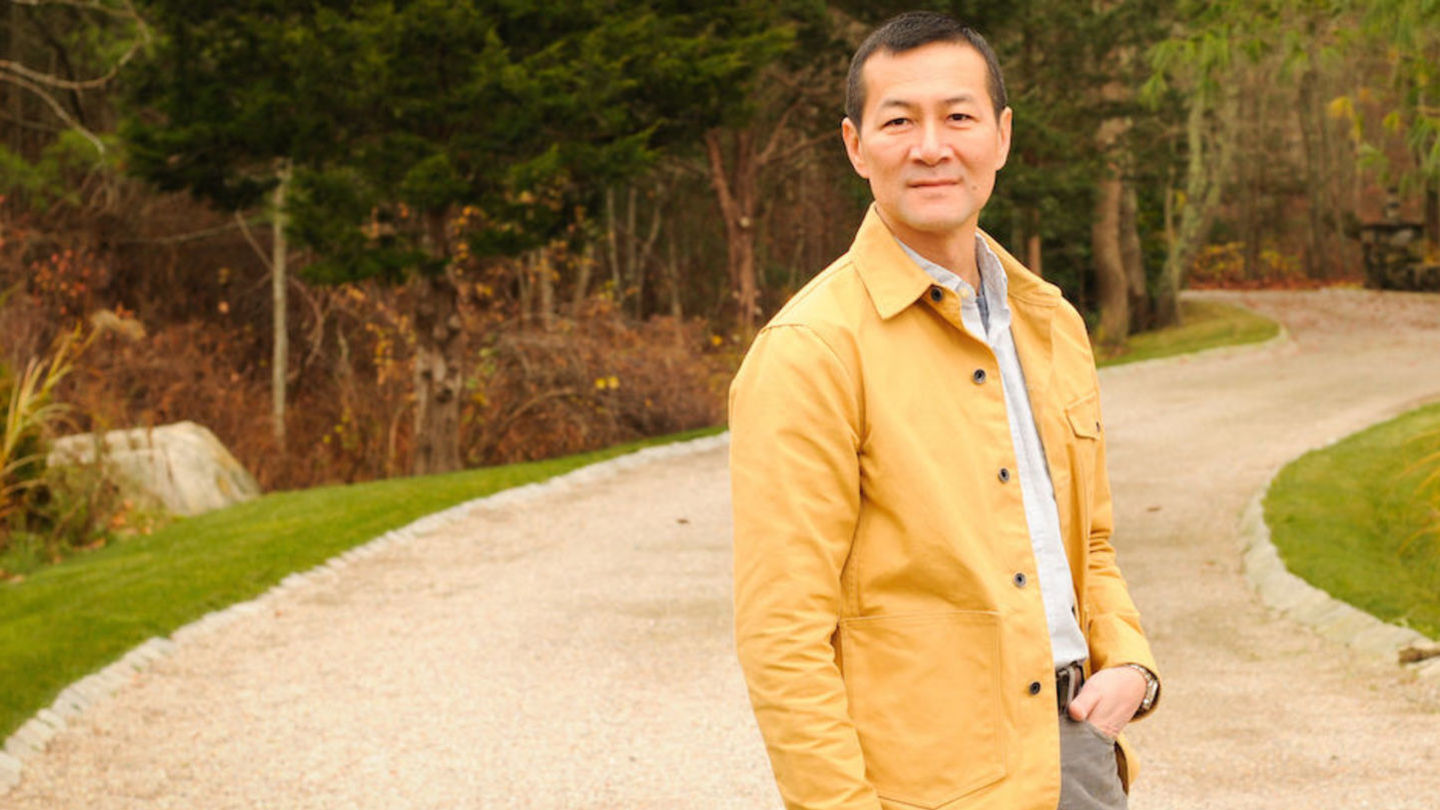 When he sold his 2001 debut collection of short stories, Yellow, Don Lee had no plan to write a second book; he just couldn't find a book deal that didn't include a follow-up novel. Five books and nearly two decades later, Lee's work is being recognized with one of the most coveted and prestigious awards a writer can receive, with an eye on what's yet to come. 
Lee, a Professor and Director of Temple's Creative Writing MFA program, has been awarded a 2023 Guggenheim Fellowship. This year, 171 Guggenheim fellows were named spanning 48 disciplines, but Lee is one of only eight fiction writers honored. The Guggenheim Foundation selects fellows based on prior achievement in their fields and the promise shown for their future projects. The award is ordinarily intended for mid-career individuals — which is why Lee was so surprised when he received the news. 
"I figured at this point, at this juncture, that I didn't have much of a chance," says Lee. "It's really designed for people in mid-career, and I'm more toward the tail end of mine." 
The Guggenheim Foundation does not disclose award amounts, but they are meant to allow recipients six months to a year to dedicate to a project. For Lee, the award will go toward the writing of his fifth novel. 
Tentatively titled Every Mean, the new book will follow a disgraced former K-pop star sent on an international mission by a Hong Kong billionaire to retrieve an autograph for a Chinese dissident. Lee describes it as a globetrotting neo-noir affair, drawing influence from Jean-Philippe Toussaint's Running Away and the Olivier Assayas film Demonlover. 
"If you look at the course of my career, I've almost written each book as a reaction to the last book," says Lee. "And so, for instance, when I write about Asian American identity in one book, then I tend not to focus so much on that in the next book. This is kind of my in-between book. Something that I'm thinking I'm going to have a little bit more fun with and be more playful and work more sort of on the realm of farce and maybe a little bit of surrealism as well."
Lee is no stranger to accolades. Among other achievements, he's received the Sue Kaufman Prize for First Fiction (2001's Yellow), an American Book Award (2005's Country of Origin) and an Asian/Pacific American Award for Literature (2012's The Collective). The Guggenheim Fellowship, however, marks the highest honor of his career. 
"I think that for me, at this stage of my life and my career, it feels like kind of a recognition of everything that I've done, all of those books. It's not so much I feel a grant for my next book as it is an affirmation of what I've done thus far and what I might be doing in the future," says Lee. 
"Maybe this will inspire me to write six more books, so that I will actually be in my mid-career."