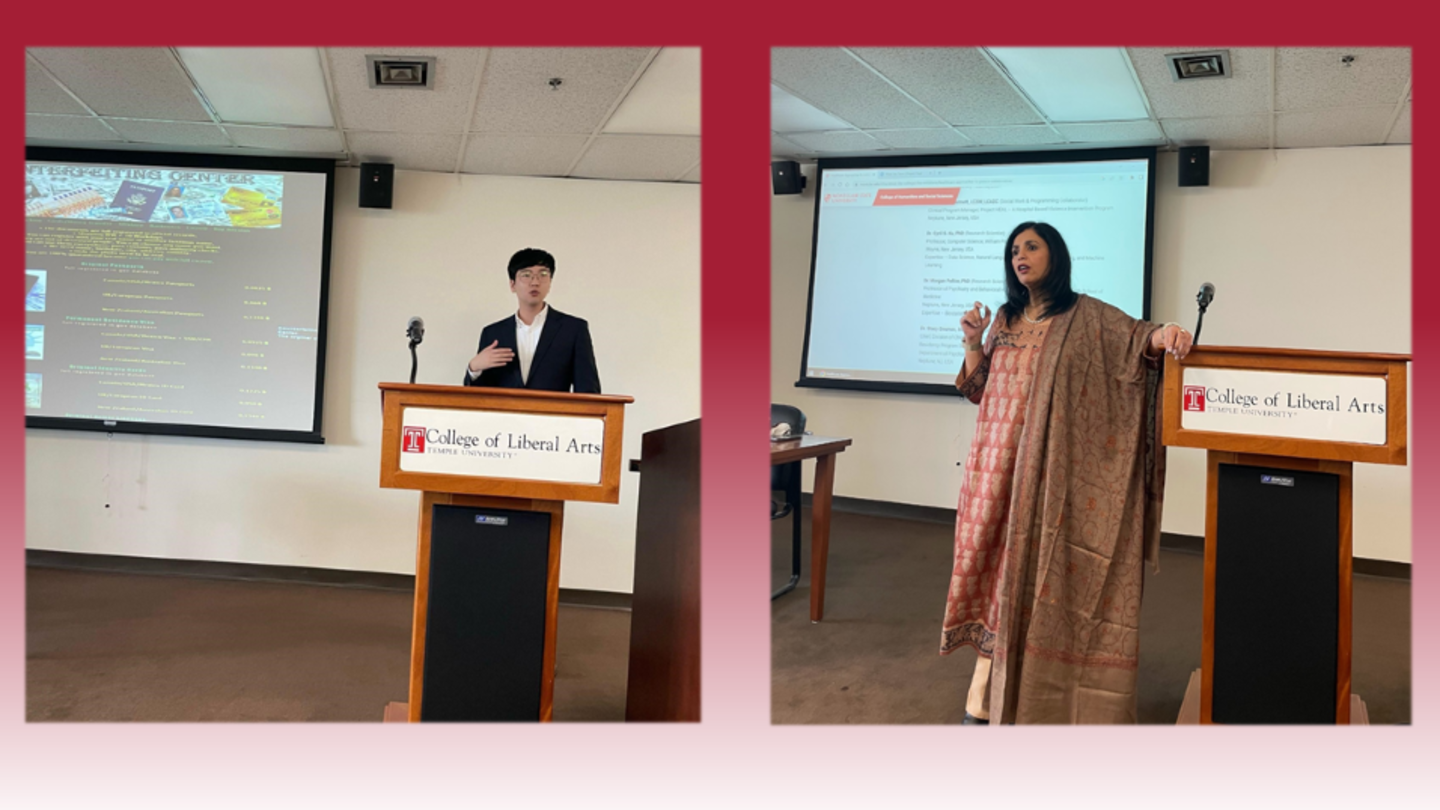 In light of recognizing the importance of diversity issues and celebrating AAPI Heritage Month, the Department of Criminal Justice held its first-ever AAPI Speaker Series by inviting two scholars, Dr. Sheetal Ranjan from Montclair State University and Dr. Jin Lee from George Mason University, to share their research and academic journeys with our faculty and students.
On April 27, Dr. Ranjan discussed the importance of integrating healthcare perspectives into criminal justice system issues by indicating how healthcare networks have a role in addressing social determinants of health, such as violence at the community level.
On May 1, Dr. Lee presented research related to various illicit Dark Web markets and discussed the potential challenges we face in deterring such market actors/behaviors. He also suggested several ways to deter these illicit economies and provided areas for future research.
Students also engaged in informal conversations with each speaker. Dr. Ranjan encouraged students to know their mission and focus on what they really care about in their research despite encountering obstacles. She used her own example by sharing her personal story about how challenging her doctoral student life was as an international student and a mother. Looking back to those days now, she realized how much she had grown and how strong she was. Therefore, she encouraged all of us never to undervalue ourselves.
Dr. Lee shared the importance of staying true to your research interests and passions, even if it's a niche area and not considered mainstream. Dr. Lee encouraged students to strive after their goals, engage in research that they are passionate about, and pursue networking opportunities with others who do similar work.
The Department of Criminal Justice honors the contributions of our AAPI community. Being inclusive and diverse is always the primary mission of our department because diversity makes us better, stronger, and more prosperous.