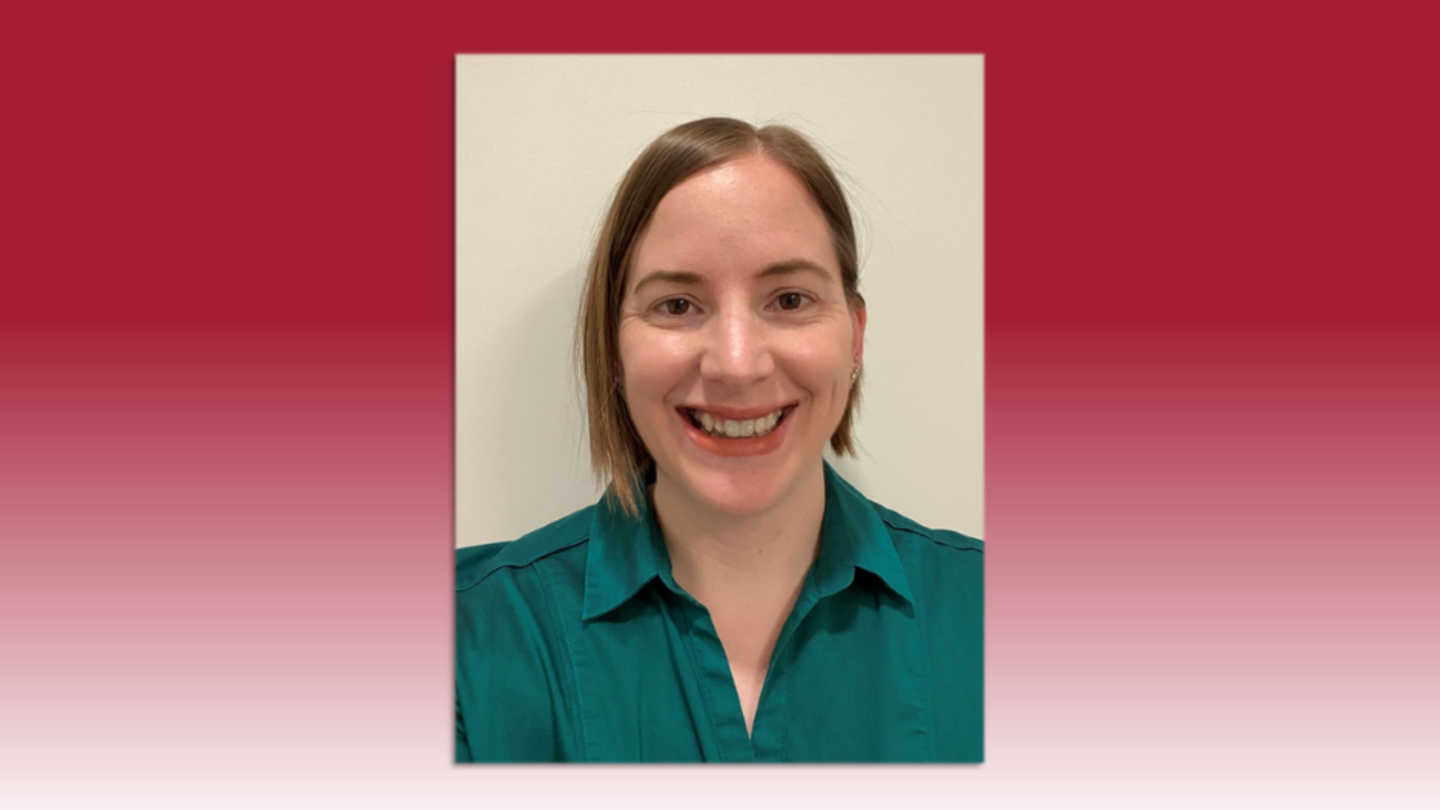 Kristina Sladek graduated from the MPP program and now serves as an auditor for the Office of the Inspector General of Amtrak. Continue reading to learn more about her current position and her time in the MPP program.
Please describe your organization and its mission. 
I work for Amtrak's Inspector General, Kevin H. Winters. The Office of the Inspector General's mission is to provide independent, objective oversight of Amtrak's programs and operations through audits, and investigations focused on recommending improvements to Amtrak's economy, efficiency, and effectiveness; preventing and detecting fraud, waste, and abuse; and providing Congress, Amtrak management, and Amtrak's Board of Directors with timely information about problems and deficiencies relating to Amtrak's programs and operations. 
Please describe your position and what your day-to-day work looks like. 
I am an auditor. I am assigned to a team and each team conducts a program evaluation culminating in recommendations for Amtrak management. The OIG's audit plan groups work into nine strategic focus areas: asset management, financial management, governance, human capital, technology, major programs, procurement, safety and security, and train operations so an auditor can work on diverse, challenging, and exciting projects. 
My day-to-day work includes obtaining knowledge about the program, including what is currently happening and why it is happening. I read program materials and relevant regulations, prepare for and interview personnel, analyze information and evidence gathered, brief and discuss methods and messaging with OIG leadership, and help craft the report including findings and recommendations. We can also observe processes and gather other information through site visits so recently I completed walkthroughs of trains. Phases of the audit may weigh these responsibilities differently so every day is different. 
How did your time in the MPP program help prepare you for your career? 
The structure of the program allowed me to integrate knowledge learned throughout into real world experience. Not only that, but the program's emphasis on communicating orally as well as in writing was key as this is a skill I use every day. Also, at the time, I was working in the criminal justice field so exposure to different career paths and interests from my classmates, professors, and events opened my eyes to new opportunities. I felt supported to learn, grow, and expand my horizons, both during the program and after I graduated. During graduate school, I worked in direct service in the criminal justice field and then transitioned to a research role after graduation. Now, I currently work in a different field, but the skills I gained in the program gave me the ability and confidence to pivot. 
What was your favorite MPP class? Why? 
My favorite class was Program Evaluation because I love dissecting research so the class discussions were always engaging. Our professor, Dr. Kate Callahan provided practical examples, tools, and insight into the field. At the end of the course, we created a program evaluation proposal, which was not only great practice, but also made me realize I wanted to and could work in this field. 
The capstone course, Policy Analysis Project, ties for my favorite course because it also provided practical experience. Dr. Joseph McLaughlin was a key advisor throughout. His guidance helped push us to think outside the box when analyzing important issues and making recommendations for a real client. 
What advice do you have for current MPP students? 
Push yourself because it will pay off! Even if it feels like you do not have enough time in the day, especially if you are working and attending the program full-time like I did, you can do it by setting small, achievable goals. Engaging with your professors and classmates as well as attending any sponsored events is important. Your professors have incredible and varied careers so take advantage of their knowledge and guidance - don't be afraid to ask questions. Your classmates can be incredible resources as well as lifelong friends so build your support network. Your professors and advisors will play a critical role in your life even after you graduate so stay in touch - that's how I found my current job! 
Temple University's Master of Public Policy trains you to develop and evaluate government programs and activities. This twelve-course professional degree program prepares graduates for careers in the public, non-profit or private sector. You can learn more about the program on our website, or contact mpp@temple.edu with any questions.