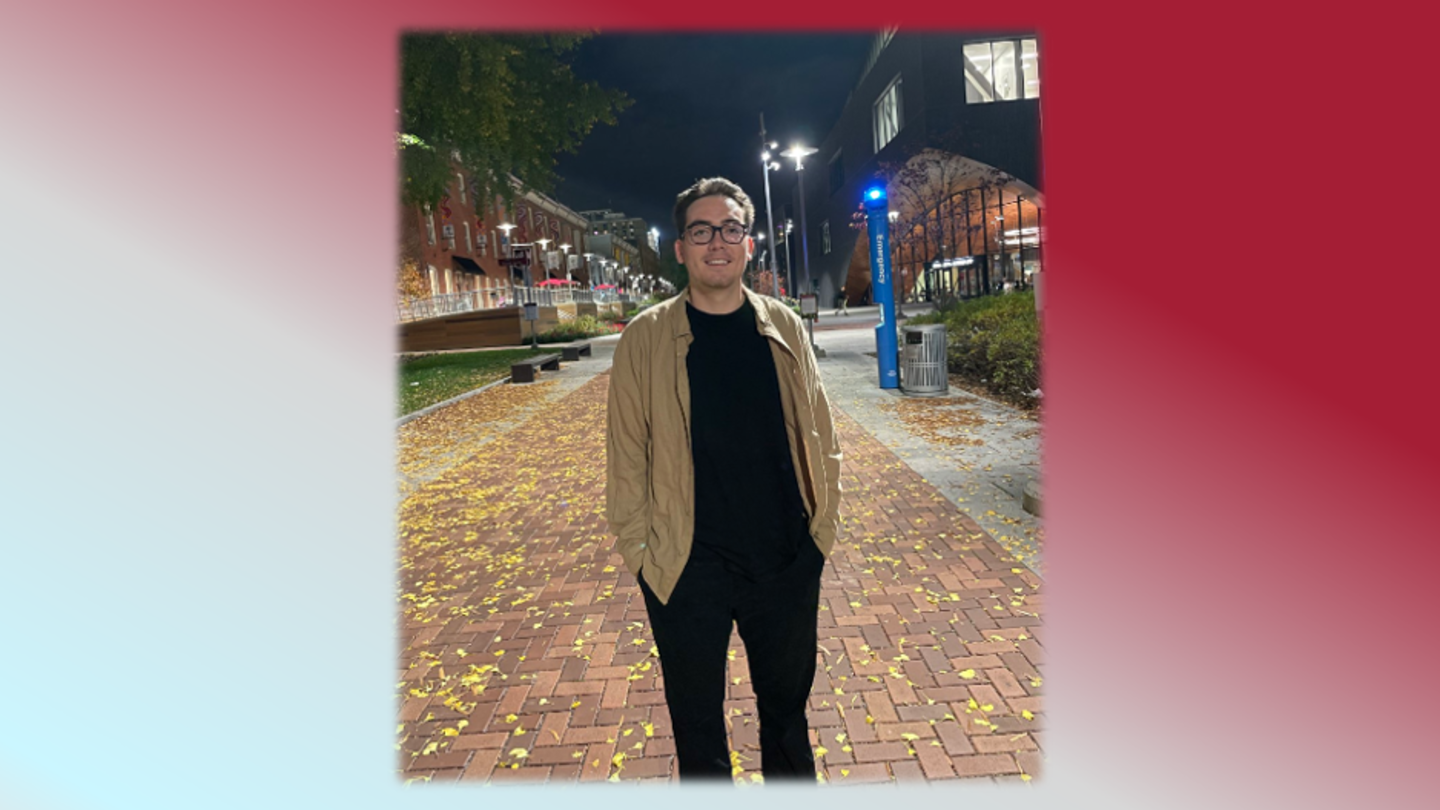 Ryan Jennings is a Junior Criminal Justice Major, with a Minor in Political Science. He recently interned with the American Public Transportation Association as a Safety and Security Officer through The Washington Center's D.C. Internship Program.
What was your internship position and what was the office's role? 
The title of the position I held was called the Safety and Security officer at APTA (The American Public Transportation Association). The organization goes to transportation agencies across the country and does audits on their safety standards (policies and such) to ensure that that agency is up to date. Their main goal is to advocate the best safety and security for all transportation agencies, for the benefit of the millions of people who use transportation every day. 
How do you feel the Washington D.C. Internship program prepared you for graduation? 
Upon going through the internship program with The Washington Center (TWC), they provided assignments and seminars that I felt prepared me for starting my career after graduation. The career readiness assignments involved things like revising and strengthening your resume or even how to do interviews in a professional setting. I also found the post-program review my supervisor from APTA to be very useful (it was like a critical review on me as a worker for the organization, through TWC) and I found it to be useful because I could literally see what things I could work on or what I was did well, etc.  
What did a day in your internship looks like? 
A typical day for me (may be different from others because I chose to do my internship virtually) but would start by checking my email to see my supervisors daily update routine which would mainly just be a brief overview of how the day might look like. Then I would respond to emails, and usually join a Microsoft Teams meeting where we would discuss peer reviews and other things relating to APTA. I would have a personal meeting with one of my supervisors almost every day where they asked me how things were going and sometimes we would even just discuss (like peers) ideas I have that might promote safety and security policies. From there, I would do the different assignments (either ones just for me or collaborative ones) and I would send them to my supervisor. Usually there were 2-3 50-60 minute meetings every day and the assignments I would do, it definitely was a solid mix of work. 
What is your favorite thing about your internship and why?
My favorite thing was having the opportunity to interview 6 different individuals that my supervisor had referrals to within the criminal justice field. Instead of just giving the interviews to me, my supervisor would give me an individual's name and email address and I would reach out to them, in a professional manner. This again also allowed me to work on and build what I think are important skills to have before stepping into the professional world but more importantly I enjoyed conducting the interviews. Before the interviews I would do some research on the person I was interviewing, write up about 8-10 questions and then do the interview (after a series of emails back and forth to set up the actual interview, to pick the best date and time for the both of us). The interviews provided me with insight into the different people's jobs and their pathways they took to get to where they are, which I found very valuable. 
What is one thing you think Temple students will be surprised to find out about interning at TWC, whether virtual or in person?
I think one thing Temple students will be surprised about is just how important a program like TWC is, the program is the access or doorway to great internships that would normally be very hard to get into, especially in Criminal Justice. Personally, I applied to the TWC program knowing nothing about it. I just knew I needed to get an internship before graduating and thought this might help, it did, and after going through the program I realized how great of a resource it was.