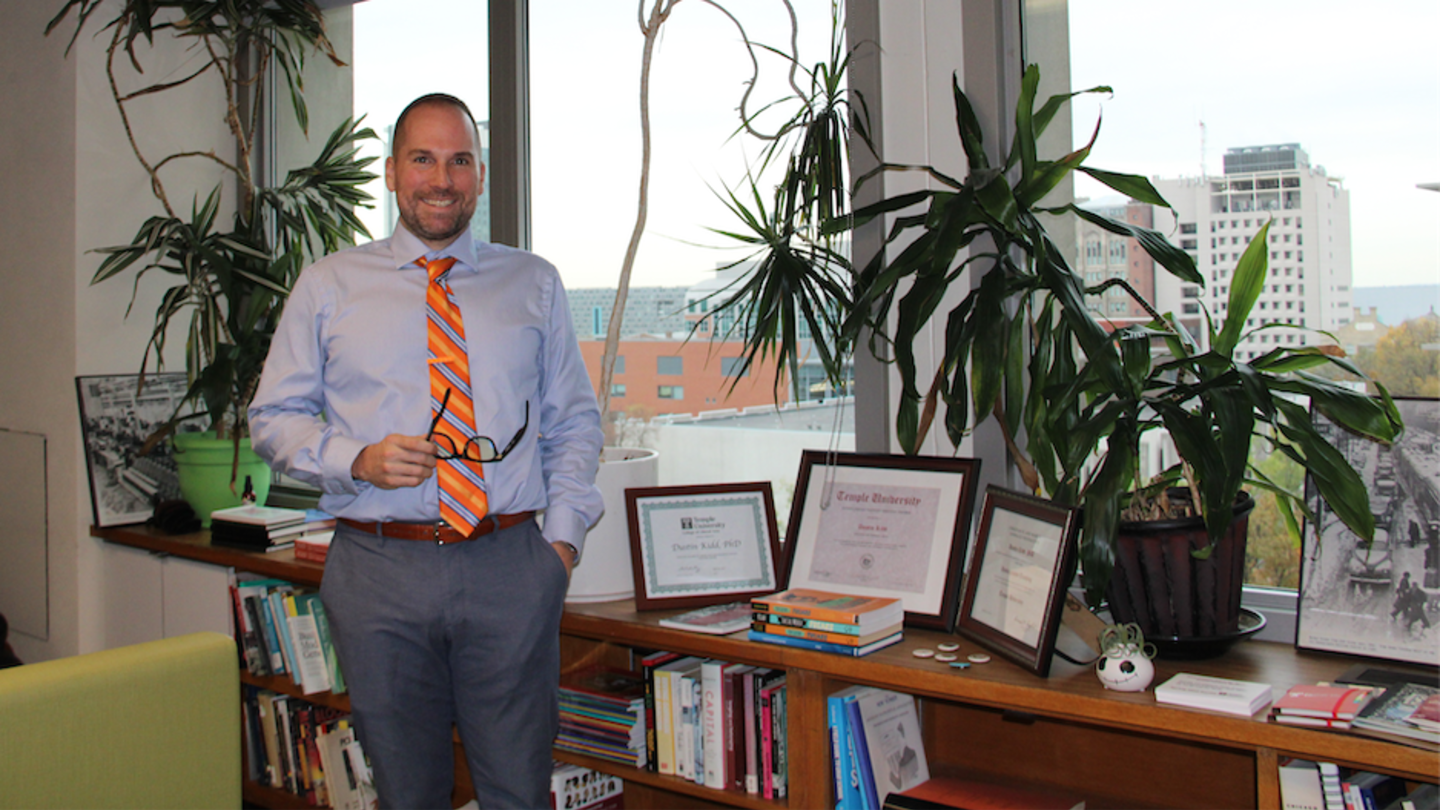 Despite working 2-3 jobs throughout college, I built up a lot of credit card debt to keep up with peers who had access to more money than I had. Keeping up meant belonging, or at least learning to feel like I belonged in this world of higher education.
Fast forward to the year I finished my PhD and started my job at Temple. I had built up to $17,000 in credit card debt from travel for both academic conferences and personal exploration, plus twice that in student loans. In 2006, I noticed everyone was suddenly buying a house and I wanted to as well. I remember going for a preapproval review at the Wachovia on Broad Street. As I answered the loan officer's questions, he suddenly moved his monitor aside and took his fingers off the keyboard. I figured my hopes for a house were dashed. "Assistant Professor of Sociology at Temple University?! That has to feel amazing every time you say it!" Well, yes, yes it does. I walked out with preapproval for a much more expensive house than I should have been looking for. When I bought it a few months later, I used a blended mortgage option with high-interest rates.
A few years after that, home repairs had pulled the credit card debt up to $27,000. I was leaving a conference in San Francisco and stopped by a bookstore before going to the airport. I picked up Suze Orman's The Money Book for the Young, Fabulous, and Broke. On the red eye back to Philly I read it cover to cover and made a list of action steps to fix my finances, starting with selling my house, paying down my debts, living beneath my means, and planning for the future.
Once I knew more about money and my relationship to it—which has a lot of psychological components I won't go into here—I was able to achieve most of those goals over the course of several years. The last puzzle piece for me was planning for the future. This past year, before my 47th birthday, I took a major step by completing all of my estate planning—a will, a living revocable trust, power of attorney, a living will, and a few other documents that my lawyer guided me through, including a pet directive for my cat (and presumably any future cats).
That brought me to the issue of designating my beneficiaries. I have no idea how much money I will leave behind, so I am working in the abstract, but I chose some percentages, roughly thirds. A third of my money will go to my friends, a third of my money will go a community arts program, and a third will go to Temple's College of Liberal Arts. The money I leave to CLA will also be divided into thirds, for each of my favorite things about Temple:
One third to support opportunities for undergraduate students.
One third to support opportunities for graduate students.
One third to support faculty research.
I chose not to impose a lot of restrictions on the money because I know from my years of raising money for arts nonprofits that everyone needs to pay the electric bill as much as they need to pay for major programs. But generally speaking, the major portions of my giving will endow programs like research grants, internship opportunities, community engagement, and study abroad.
Temple has been my home since 2004 and I imagine I will be here another 20 years or more. I love Temple students and it has been an honor to teach them. I also love Temple faculty and it has been an honor to serve alongside them. Completing my estate planning has brought me tremendous peace, largely because I will be able to demonstrate my honor to Temple students and faculty. I invite others to consider doing the same.
Dustin Kidd, Temple University Associate Professor and Department Chair, Sociology
This year for Giving Tuesday, the College of Liberal Arts is supporting the Sam Collington Internship Fund. Give Now.
The College of Liberal Arts at Temple University has established the Sam Collington Internship Fund in honor of former Political Science major Sam Collington. To honor and preserve his legacy, Temple University's Political Science Department has created a scholarship fund to assist students who choose to participate in public service and election-based internships. Your donations will matched dollar for dollar!