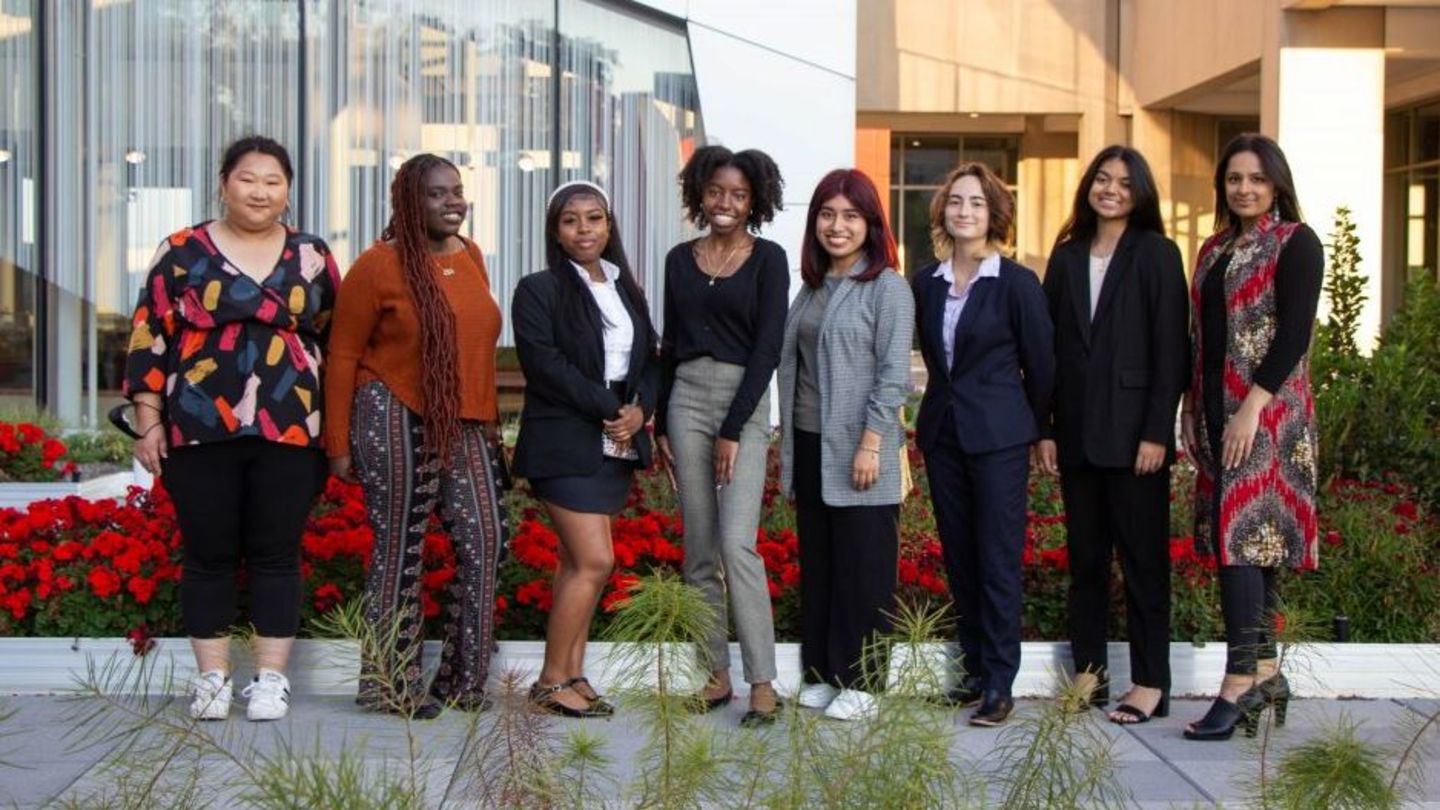 2021 was the inaugural year for the Mid-Atlantic Neuroscience Diversity Scholars (MiNDS) Program. This program is funded by the National Institutes of Health with the goal of increasing diversity within the neuroscience academic pipeline and building a foundation for URM students to succeed in graduate school and beyond. For the first cohort of students, Temple partnered with Lincoln University, the University of Maryland, and Drexel University to give eight undergraduate students an enhanced research experience. Throughout the summer of 2021, MiNDS scholars worked full-time conducting research. Scholars performed research on topics including addiction vulnerability, cannabis and pain, and the neural mechanisms of memory retrieval. In the Fall of 2021, scholars had the opportunity to present their research in the form of a poster at the 11th Annual ENDURE Meeting as well as the MiNDS Program Retreat in October. They also had the opportunity to attend the virtual Society for Neuroscience's 50th Annual Meeting, and the scholars are also developing lesson plans to be presented at a Philadelphia area high school as part of the program's outreach project.
During the Spring 2022 academic semester, program directors Dr. Ingrid Olson and Dr. Lisa Briand will start working with MiNDS scholars on the graduate school application process. 
The MiNDS program is currently recruiting their second scholar cohort. The program will accept 9 new scholars. The program faculty are excited to continue their mission of providing a diverse cohort of students with the tools necessary for persistence within academia through a focus on research skills, foundational neuroscience knowledge, and commitment to community.