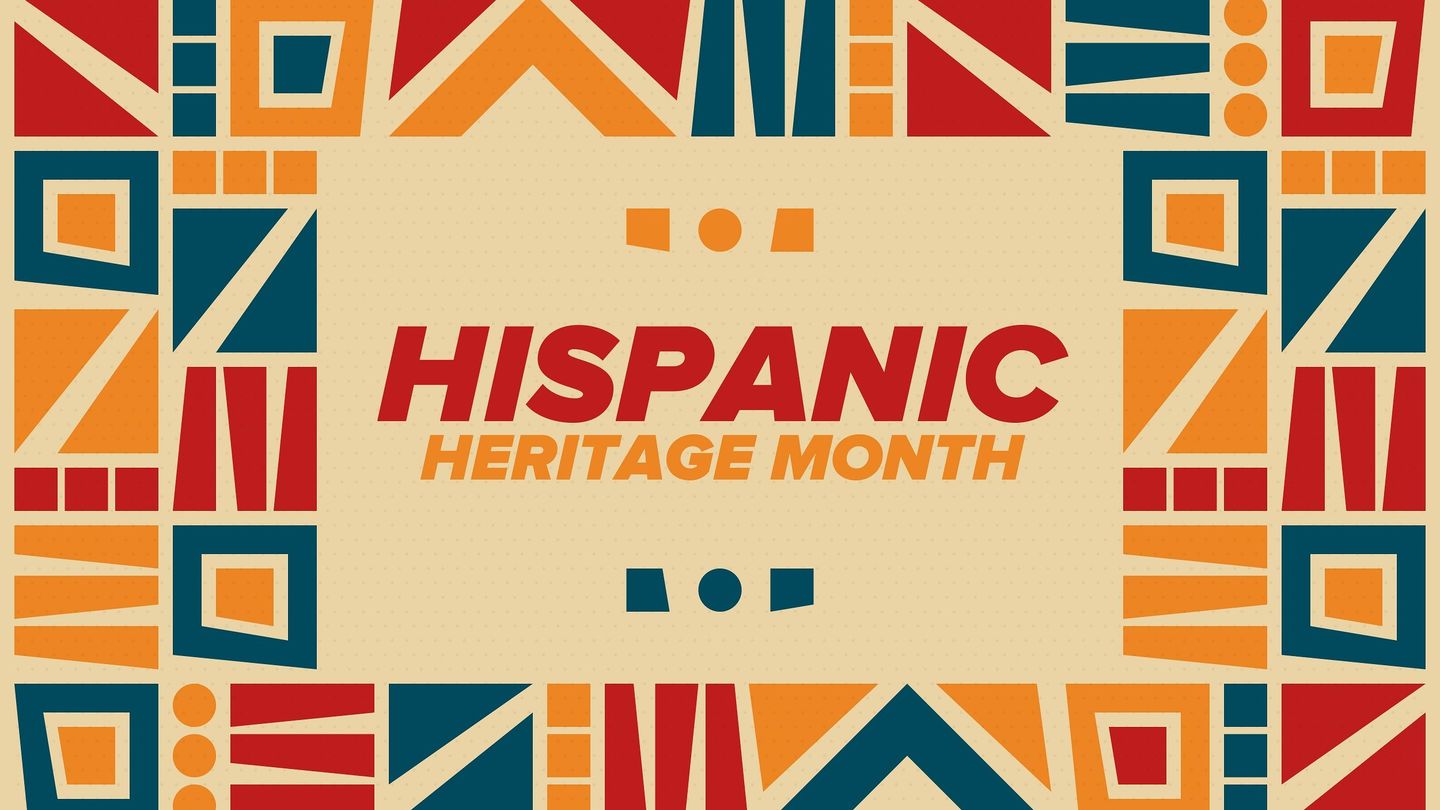 Hispanic. Latino. Latina. Latinx. Whatever your heritage and preferred term(s), the College of Liberal Arts (CLA) invites you to join our Hispanic Heritage celebration and reception.
Today (Wednesday,  October 13), the Latin American Studies (LAS) program and the Department of Spanish and Portuguese will celebrate Hispanic Heritage Month 2021 with several events. 
Latin Dance Class with Dr. Christina Baker | Anderson Hall Terrace | 2 - 2:50 p.m.
COVID and Latin America: Crisis, Politics, Democracy, panel discussion with Temple University professors Rebeca L. Hey-Colón, Harvey Neptune and Mónica Ricketts | 821 Anderson Hall | 3 - 4:25 p.m.
Hispanic Heritage Celebration Reception | Anderson Hall Terrace | 4:30 - 6:30 p.m.
"This month, like Black History Month, is important for all of us because it is an invitation to reconsider what we think we know about history because history is a living thing," says Spanish and Portuguese Assistant Professor Rebeca L. Hey-Colón.
LAS Director Adam Joseph Shellhorse believes the entire CLA community will benefit from learning more about Hispanic heritage.
"Just as Temple's LAS Program strives to achieve through its wide-ranging interdisciplinary curriculum, our Hispanic Heritage Celebration aims to recognize the powerful contributions of Hispanic and Latin American cultures in the United States and across the Americas," says Dr. Shellhorse. "The importance of learning about the rich diversity of this heritage for non-Hispanic students is immense and cannot be overemphasized.  
"This is nowhere more apparent than in the city of Philadelphia and at Temple's campus, where the growing influence of Latino and Latin American culture and its peoples continues to flourish.  Moreover, learning languages such as Spanish and Portuguese is not only perspective-changing and, potentially, life-changing—as was the case for me—but it continues to be an excellent real-world skill that can help non-Hispanic speakers stand out in a competitive global economy.  
"We are truly thankful to CLA, Dean Richard Deeg and the Department of Spanish and Portuguese for cosponsoring this wonderful event."
During the event, Dr. Hey-Colón, alongside History professors Harvey Neptune and Mónica Ricket, will engage students with that living history during today's COVID and Latin America panel.
"While severely isolating, the pandemic has also paradoxically shown us just how interconnected our world has become," says Dr. Hey-Colón. 
Yet she is also quick to note that the effects of this crisis are not borne equally. 
The panel discussion (from 3 - 4:25 p.m. in 821 Anderson Hall) will address numerous COVID challenges Hispanic/Latino communities and Latin America face.It's a reality students enrolled in the Latin American Studies Semester (LASS) will get a particularly close look at during the program's annual trip to Mérida, México in March. But it's also one facing everyone on campus, with Philadelphia being home to over 240,000 Hispanics/Latinos.
While we continue to live through the pandemic, Hispanic Heritage Month celebrates the importance of the region and its people's rich and diverse cultures, as well as its many storied years and milestones. The timing of the month itself (September 15 - October 15) even pays tribute to that history.
"The celebration begins on September 15 because on this date in 1821 several Central American countries proclaimed their independence from Spain: Guatemala, El Salvador, Costa Rica and Nicaragua," explains Dr. Hey-Colón. "2021 is particularly important as it marks the 200th anniversary of the original September 15 declarations of independence."