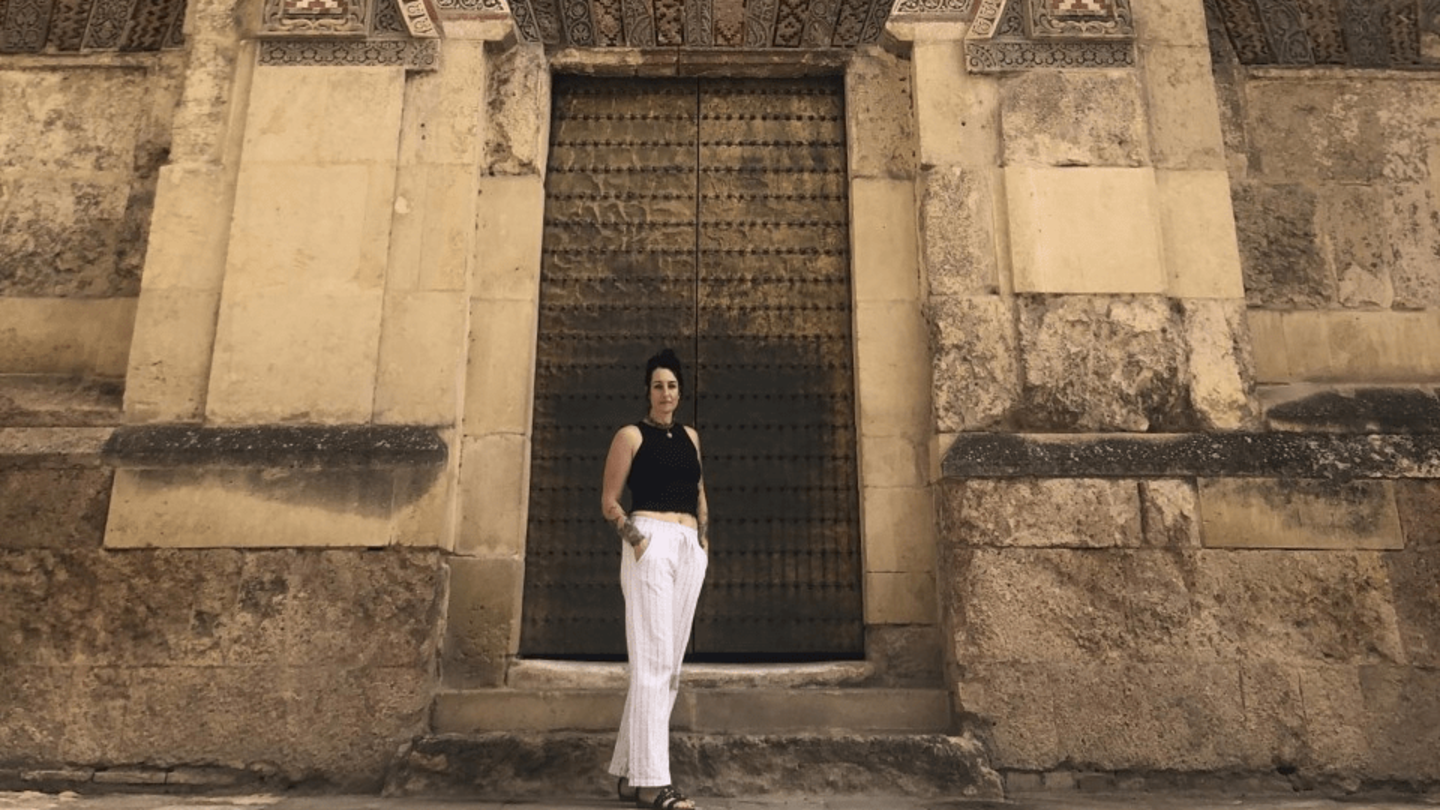 Earning a college degree is an incredible accomplishment under any circumstances, but some students have more challenges to overcome than others. 
For Amanda Summers, those challenges involved earning two degrees in her 30s while working full time and raising her daughter. As Summers was accepting her master's degree in 2018, her daughter was graduating high school. 
"if you have a goal that you want, then you work hard and you get there"
Neither mother nor daughter stopped their learning there. With her daughter now at Temple University's Lew Klein College of Media and Communication, Summers is working toward completing her History PhD at the College of Liberal Arts by 2024. As if that wasn't impressive enough, she's currently conducting research as part of a Fulbright research grant in Spain.
"It's exhausting," says Summers of studying while working and raising a daughter. "It's a lot of work, but I have to set an example for her. I want her to know that no matter what happens, what's going on in your life, if you have a goal that you want, then you work hard and you get there."
Now that her daughter is an adult living on her own, Summers jokes that she's able to "gallivant around the world." Her gallivanting, though, involves some pretty serious research. Summers is using her Fulbright to study how Jews fled Portugal and Spain for Mexico and Peru to escape persecution during the Spanish Inquisition.
"I'm following a series of families and fellow townspeople and community members through this migration," she explains. "Some of them have multiple contacts with the Inquisition in different cities and different places. In those contacts, I'm looking at what's forcing them into this diaspora, how they're experiencing trial and imprisonment, how it's uprooting these families and these communities. It's uniting these really high political decisions with just everyday people on the ground."
When she's not studying while on the ground in Spain, Summers is making time for fun in the form of roller derby. Since getting involved with the sport in 2008, she's played with teams across the U.S. 
As part of her community engagement in Spain, she joined Roller Derby Madrid as a skating member and guest coach. Knowing that Fulbright's mission is to create an exchange of cultures and ideas between U.S. students and foreign communities, Summers included her roller derby plans in her application essays.
"I think that's really why they picked me," she says, "because everywhere I go, I have this automatic community and friend circle. That's one of the great things about our sport—you have friends everywhere you go as long as there's a team. 
"I wrote about that and how my teams have helped my personal growth. When I first went back to college at 30, it was my team that helped me write letters of applications to my university and helped me with babysitting when I needed it."
Knowing that a support system makes a considerable difference when pursuing a challenging goal, Summers turned to the Office of Scholar Development and Fellowship Advising to help her navigate the Fulbright application process. Scholar Development and Fellowships Advising Director Barbara Gorka spent months fine-tuning the application with Summers. 
Now that she's in Madrid (with a trip to Seville, Spain ahead), Summers offers her support for those looking to follow in her footsteps. Her advice? Be confident, be creative and start saving money for your trip before you apply.
"You're an expert in your research, and you know what you want. If your confidence shines through, then that's going to look the best on your application. Know who you are. Know what you want to do and, and let that confidence shine."