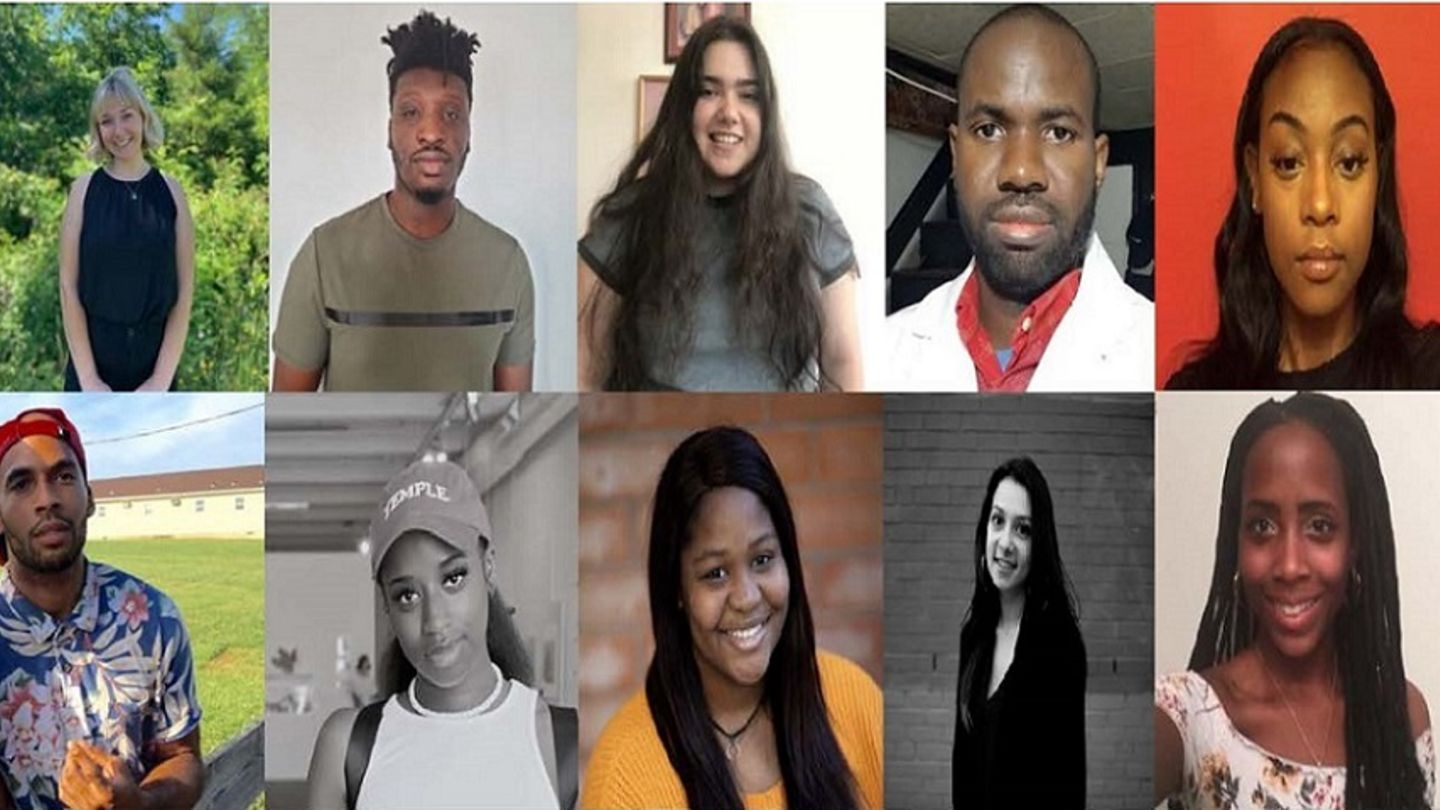 One of the great things about pursuing an undergraduate degree in psychology or neuroscience at Temple University is the opportunity to work with world-renowned faculty to conduct research and contribute to new scientific discoveries. Faculty investigate a range of topics from the epigenetic underpinnings of addiction-related behaviors to developing interventions to improve the everyday function of adults with neurodegenerative disorders. To advance opportunities for undergraduate training, the Psychology Department and CLA Neuroscience Program developed the new BRIDGE (Building Research Independence by Developing Goals and Hands-on Experiences) summer program.
BRIDGE provides Temple undergraduate students from populations underrepresented in psychology and neuroscience paid summer research experience, individualized mentoring, and professional development opportunities. We welcomed 10 BRIDGE scholars this year: Giulia Mas (mentor: Dr. Nora Newcombe), Elizaveta Valovatsky (Dr. Mat Wimmer), Dieuseul Joseph (Dr. Debra Bangasser), Gianni Stovall (Dr. Deepu Murty), Neriah Kahn (Drs. Johanna Jarcho and David Smith), Rhapsody Dearring (Dr. Lisa Briand), Chikodi Ebo (Dr. Tom Olino), Jonathan Kehinde (Dr. Lauren Ellman), Makiya Murphy (Dr. Chelsea Helion) and Leah Michalski (Dr. Tania Giovannetti). Scholars got hands-on research experience, collected data, and helped develop new lines of research. Scholars also participated in workshops ranging from tips for applying to graduate school to developing improv skills to facilitate science communication.
The summer experience culminated with a virtual poster session, where scholars shared their summer findings. We hope to continue this exciting new program and fund more summer research internships for 2022. This program would not have been possible without the mentors, support from the Co-Directors Drs. Debra Bangasser and Chelsea Helion and from the Assistant Director of the Neuroscience Program, Rebecca Brotschul, funding from the Psychology Department, Neuroscience Program, College of Liberal Arts, and from participating faculty members.