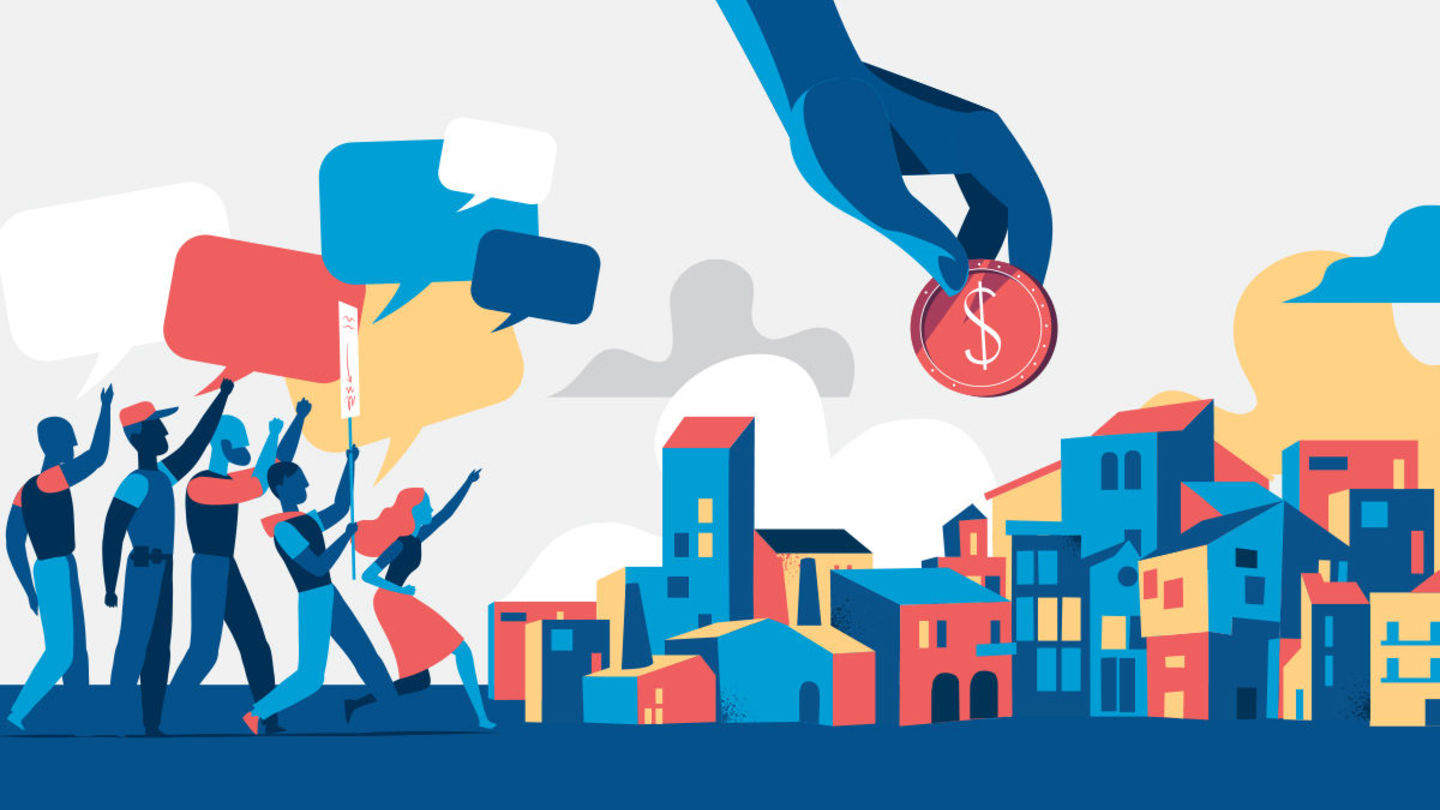 By: Nick Santangelo
Tomorrow, September 15, at 3:30 p.m., the College of Liberal Arts' (CLA) Center for Sustainable Communities will host a webinar called Envisioning an Anti-Racist Sustainable Philly. Moderated by Geography and Urban Studies PhD student Naida Elena Montes, the event features a panel of environment and sustainability experts and organizers. The panel will offer the CLA community insights into environmental justice sustainability efforts for communities of color in Philadelphia.
"We all have inequities, and some of our communities face more inequities than others," says Montes, "because of the way the system is set up—social barriers, historical practices like redlining and environmental injustices that have a long history."
Academics sometimes study these issues from a bit of a distant lens, notes Montes. That means it's important for CLA students to hear from community members, advocates and practitioners who are in the field working to effect change. The webinar's panelists will bring very different perspectives for addressing climate inequities, discussing programming, advocacy and strategy work.
Some of our communities face more inequities than others
Montes believes that all CLA students have their own definition of what sustainability means based on their backgrounds and majors.
"This panel will engage with a diverse group of people," she continues. "Also, people of color who are not just workers, they are also residents, some with experience living in places with a lot of inequity. So, this is an opportunity to get a broad range of views and experiences that are very clearly personal, but also very tangible.
"Yes, you can read about it in literature, but this is an opportunity for people to hear real stories and real experiences."
Jendaiya Hill is one of those panelists. Hill is an undergrad student who's already been an integral part of an incredible climate justice accomplishment particularly affecting people of color.
Hill works with Philly Thrive as an organizer for environmental justice and a green economy. Philly Thrive was founded five years ago with a goal virtually everyone outside the group said was impossible: shutting down Philadelphia Energy Solutions' South Philly refinery. At the time, the refinery had stood for over 150 years and its owners were eyeing expansion. But thanks in no small part to the efforts of activists like Hill at Philly Thrive—as well as Southwest Philadelphia residents like Rodney Ray, another of tomorrow's panelists—the refinery closed over the summer.
"It was the largest oil refinery on the East Coast and was responsible for 70% of the air pollution in Philadelphia and particularly responsible for the extremely high cancer and asthma rate in South Philly," explains Hill. "And so the asthma rates in South Philly are four times the national average, one out of every three residents in South Philly, from a survey that Philly Thrives set up, actually reported having asthma, as opposed to the national average, which is 8%. So that's really substantial."
Hill was compelled to partake in CLA's Anti-Racist Sustainable Philly panel because she wants to see colleges and universities acknowledge and reconcile any harmful history with their communities. Creating a sustainable future, claims Hill, is contingent upon these institutions reflecting on that past, considering the lands they occupy and righting any wrongs.
Students, continues Hill, benefit from being part of colleges and universities, which means responsibility also falls to them to hold their schools accountable on social justice issues.
"If someone were to hear what we on this panel are thinking about and talking about and be moved to think about their own institution more critically," she says, "that would be awesome."
---
Register and join Naida, Jendaiya and the CLA community on Tuesday, September 15 from 3:30 p.m. to 5 p.m. for Envisioning an Anti-Racist Sustainable Philly.