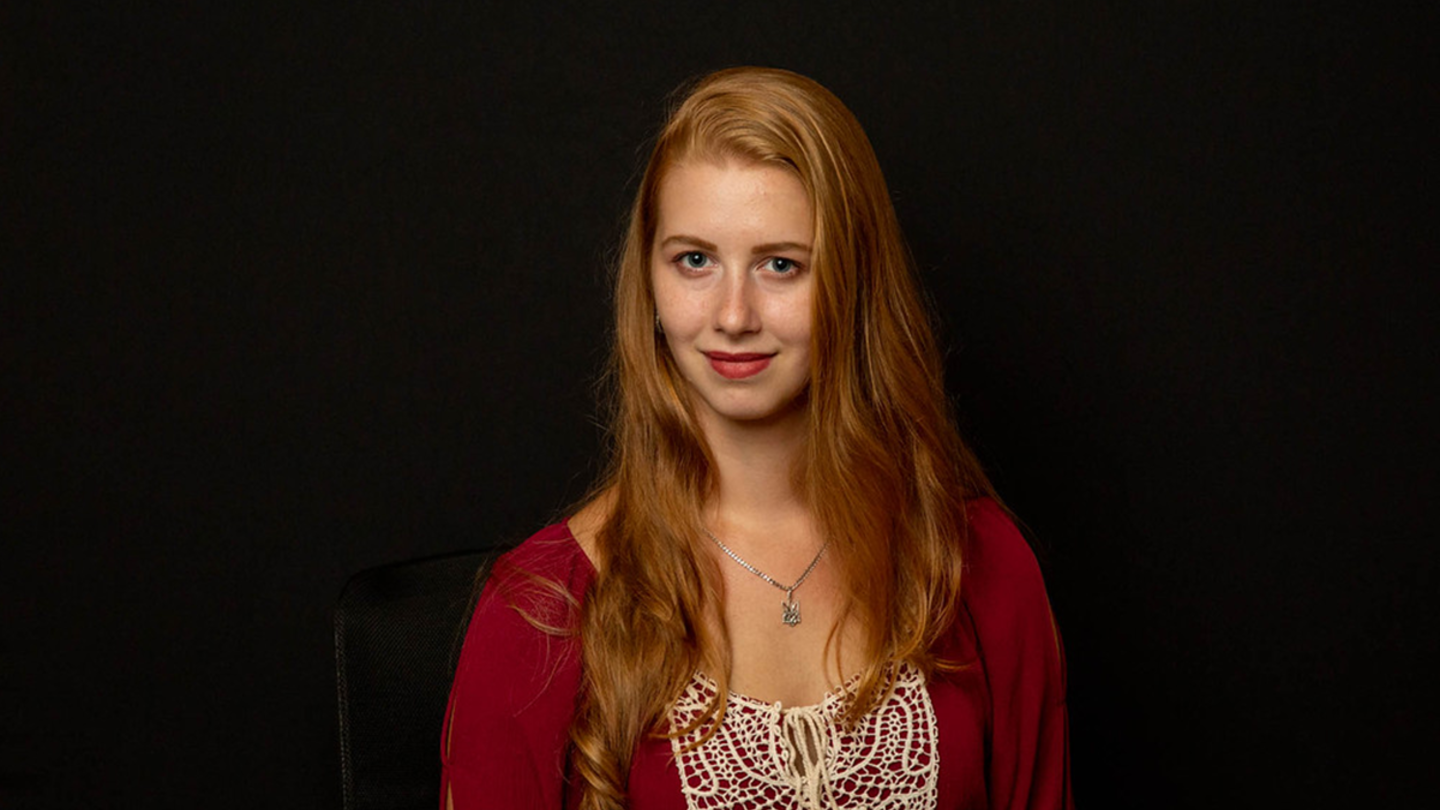 By: Nick Santangelo
There's nothing quite like being the first, as Political Science and Global Studies double major Diana Gavrykh learned when she was awarded Phi Beta Kappa's Key into Public Service (KIPS) scholarship this spring. Selected from over 600 applicants from 14 states and three countries, Gavrykh and her 19 fellow scholars were the first to win the newest scholarship from Phi Beta Kappa, a leading national advocate for the value of arts and sciences education.
Numbers Game
Thinking back to a statistics class she took, Gavrykh, realizes how "unexpected and opportune" it is to become one of 20 scholars out of 600 applicants.
"It came as a very triumphant piece of news considering all of the disappointments and losses that I, as well as countless other students have incurred this past semester due to the impacts of the pandemic on our spring semester," Gavrykh notes. "Truthfully, I found out about this particular scholarship after I had learned that the summer internship I planned on completing was canceled. Hearing a piece of good news and participating in the online convening for KIPS scholars was refreshing and inspiring."
As a winner, Gavrykh received $5,000 in scholarship money and took part in a virtual convention last month that provided her with training, mentoring and reflection on pathways to becoming an active citizen. To the College of Liberal Arts senior, becoming an active citizen starts with seeking education about politics and society, as well as networking with professionals in the field to receive much-needed professional development guidance.
Amidst a backdrop of massive shifts in U.S. society, Gavrykh comments on the ways that being a liberal arts student has helped her understand and respond to current events.
"I've been lucky enough to study politics and society from a scientific perspective as somebody who majors in Political Science," says Gavrykh, "but it isn't necessarily what most people spend their time doing. Most people don't spend their time sitting around considering what intersectionality is and what the impacts of being of certain types of identities on their lives are. I've been lucky enough to spend a lot of time thinking critically about these topics with the end goal of becoming a well-educated citizen about all of those issues.
"I think that the necessity of educating ourselves holistically on these complex issues becomes especially crucial in times of crisis. It's crucial to understanding the politics behind the protests against systemic racism after the murder of George Floyd, the economic impacts of the COVID-19 pandemic as well as the government's executive leadership crisis."
Local Roots, Global Reach
Originally from Northeast Philadelphia, a teenage Gavrykh decided to stay local in her search for the right college, applying to private institutions in and around Philadelphia. But she ultimately chose Temple University because it was the most affordable, later discovering as a student "how good of a decision that was in terms of the opportunities and extensive support."
She's taken advantage of those opportunities, too, relying on the Writing Center to help her with essays and the Office of Scholar Development and Fellowships Advising in helping guide her towards awards and scholarships. But it was Political Science's weekly student-run newsletter that tipped her off about the Key into Public Service scholarship.
Additionally, Gavrykh worked with the Education Abroad Office to set up study abroad opportunities in Switzerland and Ukraine. And looking ahead, she's hoping to secure a Fulbright Award to study abroad in Ukraine once again, in part because she's a first-generation Ukrainian American.
"Since I've been able to study Ukraine from a more political perspective and from an economic perspective, I realized that pursing research in Ukraine is something that really aligns with my core values," adds Gavrykh. "My preliminary plan at the moment is to propose a research project that aligns with my interest in Ukrainian politics and economic development. I'm thinking of taking on something pertaining to the topic of digital policy and how we could use digital tools to attain policy goals specific to the case study of Ukraine."
Looking even further ahead, Gavrykh hopes to pursue a master's degree in political economy or public policy either in Western Europe or in the U.S. She would then aim to leverage her education in obtaining a career as a Foreign Service officer, particularly in Eastern Europe.
The College of Liberal Arts congratulates Diana Gavrykh on her award and can't wait to be amazed by her future educational and career successes!