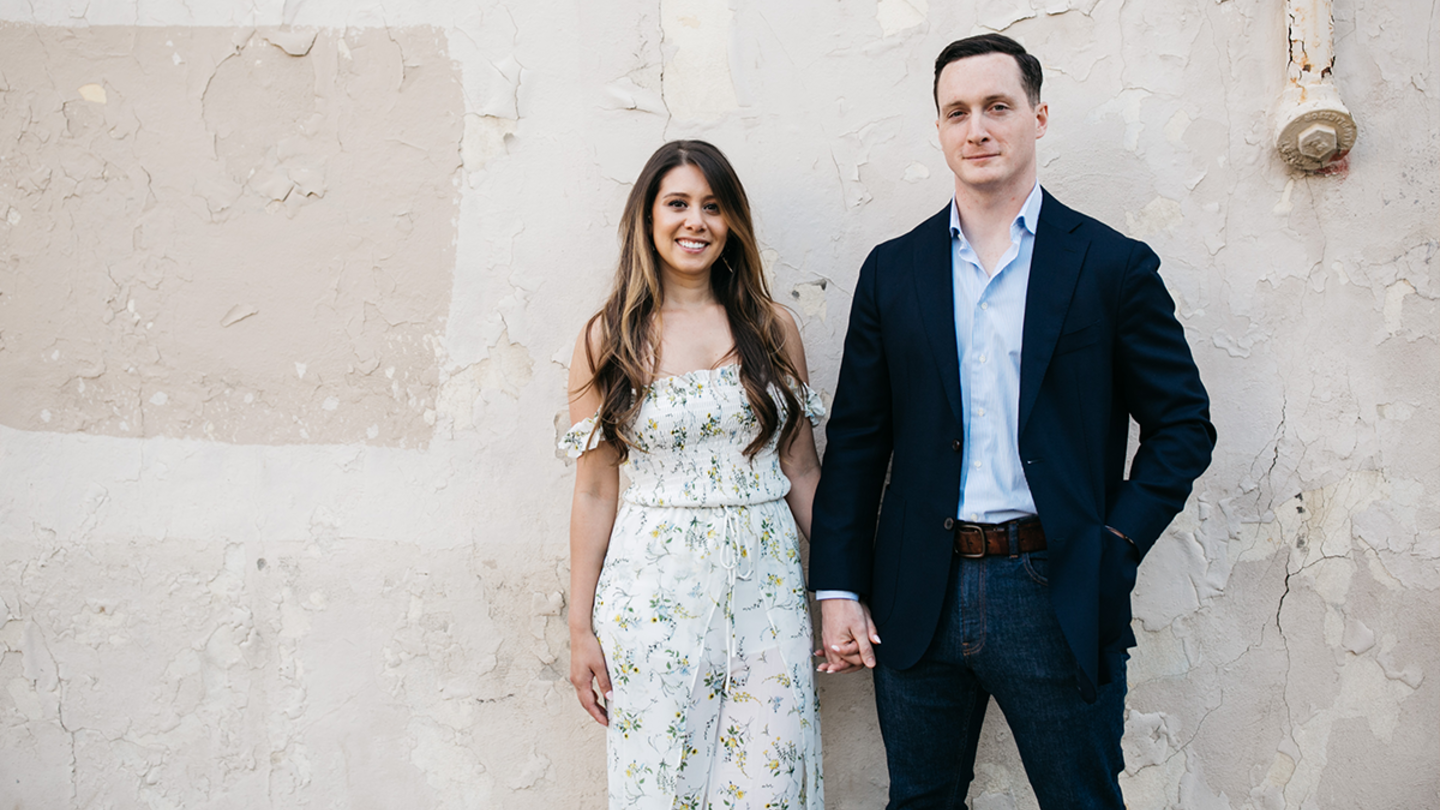 By: Nick Santangelo
Those working on the front lines of the COVID-19 pandemic—doctors, nurses, retail employees, couriers, warehouse workers, etc.—are putting their lives at risk for everyone's benefit right now. But, while they may be enjoying the safety of working from home, another group of people is also doing vital work during the pandemic.
Vicki Cram, CLA '19, and Jon Hood, CLA '11 are two such people. Cram, who earned a Master of Public Policy at Temple University's College of Liberal Arts (CLA), is Chief of Staff for Pennsylvania State Representative Kevin Boyle. And Hood, a CLA Political Science major and History minor, is the Associate Director of Government Affairs for Children's Hospital of Philadelphia (CHOP).
The New, and Frightening, Normal
In a phone interview, Hood fumbles with his headphones while joking that he's not the most tech-savvy person, so the transition to working from home has been "a little bit crazy" for him. And although he and Cram were just married last September and then moved homes during the pandemic, he says staying healthy is more important than having a social life and celebrating those milestones.
To that end, Cram notes that they're grateful to be healthy and employed right now. While she describes the move and working from home as "chaotic," Cram is quick to point out that many are suffering through much worse right now.
"As someone who works in a legislative office, I'm dealing with such an influx of people who have unfortunately lost their jobs and are navigating unemployment right now," says Cram. "I feel really lucky in that sense."
With 19.8% of workers having filed for unemployment in the last month, Pennsylvania's economy has been among the hardest hit by the pandemic. Cram says the state government is "working around the clock to get everyone's claims processed." Still, she understands that the unusually long waiting period is frustrating for newly unemployed residents.
The sudden transition to an entirely remote operation fielding hundreds of unemployment calls from citizens who've never been on unemployment before has also been a challenge for Cram and her team. State Representative Boyle has two district offices, one of which is in a busy corridor, which traditionally handled a lot of walk-ins. But Cram is proud of the job her team has done in responding to this jarring shift.
Cram says she's "very concerned about those who have lost their jobs because of the pandemic" and wants to do everything in her power to help them. However, she believes that "when it comes to lives or livelihoods, we must prioritize public health and saving lives."
Changes for the Better
Over at CHOP, her husband is working closely with federal, state and local governments to ensure that continues happening. Jon Hood is facilitating conversations between elected officials and the hospital's army of epidemiologists and public health experts. Hood is focused on securing regulatory and financial relief for the hospital so that it can continue providing the best care possible for COVID-19 patients as well as those suffering from other ailments and injuries.
"Our long-term priority is ensuring that children's hospitals are viewed as an essential part of the healthcare community," says Hood. "Anything the government can do to help provide that relief is really, really important.
"And at the local level, barriers to telehealth have seen a dramatic change in what Pennsylvania was doing. Over the past two to five years, we've been pushing for telemedicine legislation, and we probably had more movement on our ability to treat patients via telemedicine in the last three months than we had in the last two years of pushing the legislation."
While every hospital and government body needs to overcome challenges no one alive has encountered before, Hood has been encouraged by the response he's seen. Actions like breaking down barriers to telemedicine, securing emergency relief funding and achieving increased flexibility for Medicaid waivers have allowed CHOP to effectively combat the pandemic. Hood just hopes some of these changes will remain in place even after the pandemic ends.
"We don't want to see some of these advancements, like telemedicine barriers being removed, rolled back when there's no longer a pandemic," he says
Cram is also working on a change that might be best to permanently keep in place: voting by mail.
"One of our big bills is HB 2367, and that would provide every eligible voter in the state with a 2020 primary and general election mail-in ballot application and a prepaid postage return envelope as an extra precaution," she explains. "Even though we've already delayed the election [from April 28 to June 2], we are working to see if we can get mail-in ballot applications out to everyone as another safer option in case we aren't out of this by then."
Speaking of safe options, both Cram and Hood praised Temple University for stepping up and offering Philadelphia the use of the Liacouras Center as a COVID-19 treatment site.
"As someone who went to Temple, I was so proud to see that they were able to come in and be like, 'Hey, we know what needs to be done, and we're going to do it,'" says Cram.
Hopefully, it's an attitude every person and organization will take up during the pandemic and beyond.