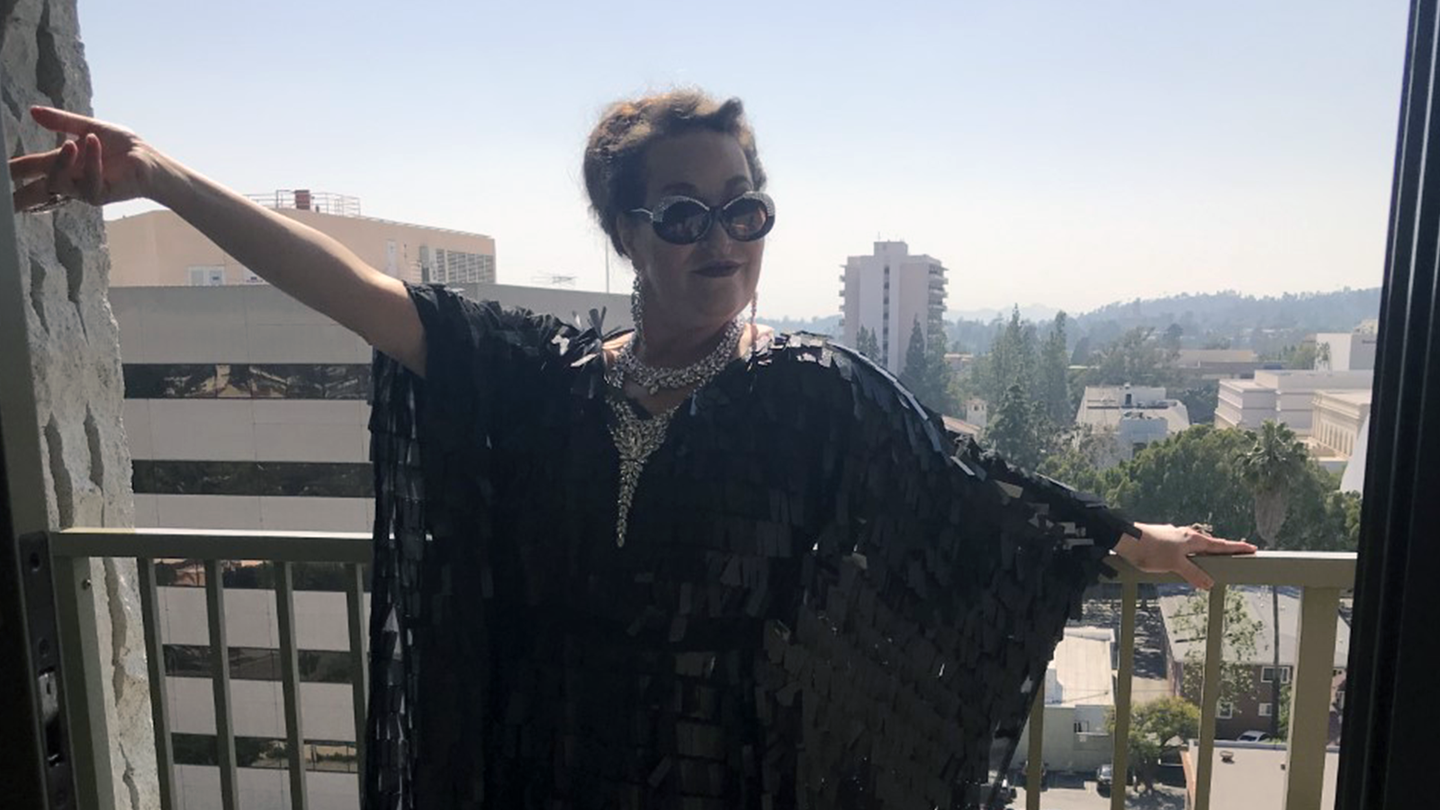 By: Nick Santangelo
While coronavirus has March 2020 an unprecedented time that has half the world shut down and practicing social distancing, one thing hasn't changed from Marchs past. March is still Women's History Month! So, give yourself a little break from the copious amount of Netflix streaming we know you've been doing and celebrate one of the College of Liberal Arts' (CLA) many successful alumnae with us.
Samantha Berger, CLA '91, is an award-winning author of over 85 books for young readers, including Crankenstein, What If… and Rock What Ya Got. She is also a former VP and Editorial Director at Nickelodeon cartoons and currently writes for Sesame Street in Communities, International and Audibles.
This past November, she was honored for her work by Temple when the Fox School of Business inducted her into its League for Entrepreneurial Women Hall of Fame. Berger gave a wonderful speech during the ceremony, talking up her Philadelphia and Temple roots, overcoming adversity and realizing her dream of telling stories for a living.
Diversifying Portfolios
Originally a Temple theater major, Berger switched to an English major at CLA in her sophomore year. Looking back some 30 years on, Berger agrees that the major change worked out well for her. So did Temple as a whole.
"The experience at Temple, with its remarkably diverse population, means not just being in an insular community like you might have at other schools," recalls Berger. "In other schools, you might be in a group of people who have similar backgrounds, similar privileges. At Temple, you have a much more diverse and hopefully inclusive population of people who don't have your same experiences. And it expands your brain in a way that's beyond academics."
By choosing Temple and CLA, Berger feels like she chose places that allow underdogs to thrive (and she self describes herself as "a big-time underdog" at this critical time in life.) In that way, the Philly native says the school is like a mirror of the city itself with its Rocky Balboa image. But even Rocky had Adrian and Mickey to support and push him.
On campus, Berger says she found people who believed in her and were willing to invest in her future so long as she would invest in herself, which she certainly did. Not content to just write papers, Berger, knowing she wanted to write children's books, also created illustrations to accompany her papers.  
It expands your brain in a way that's beyond academics
But the path to becoming a successful children's book author is a hard one. For every JK Rowling, there are countless other published authors who are struggling to have a lucrative career. Realizing this, Berger got her start by self-publishing autobiographical comic books and zines, which helped her to build a portfolio while also helping her learn every aspect of the publishing process.
At the same time she was cranking out comics, the young Berger stayed afloat by waitressing, catering, babysitting, dog walking, becoming a teaching assistant—basically anything she had to do to keep her dream alive. "You don't want to know some of the jobs I had to do," she says.
Today, Berger recommends that English majors hoping to be published authors write something every single day and take on as many internships, apprenticeships and temporary publishing gigs at publishing houses as they can. Those positions, she says, can eventually lead to full-time jobs and publishing opportunities.
"Just prove yourself invaluable," says Berger.
Realizing Dreams
Berger also says that Instagram (and the internet at large) have made it much easier for today's aspiring authors to break through because you now have a platform. She recommends creating a daily-post-portfolio on Instagram and using it every day to showcase your work. She also suggests building a website and using it as a one-stop-shop to show who you are.
"It's better to show folks who you are, than to tell them," she adds.
Another critical path on the way to publishing is to put in the research. Berger recommends going to a library "like Temple University's breathtaking new Charles Library—I mean….wow! Spend some time selecting the picture books you connect with most. Try to find who has a similar sensibility to your own work. Then, see who publishes them and who edits and art directs them and ultimately try to get your portfolio in front of their eyes. You can use hashtags and @s to try and make sure the people who want to see your work, are seeing your work.
"If you give yourself a daily assignment to create something every day, stick to it. Even if all you have is five minutes. Take the five minutes, post your piece, and after 30 days, you'll have 30 pieces. These kinds of resources have changed the game, completely changed the game. And I use them myself. I will create a piece of work for Instagram every day."
On the flip side, all that immediacy and ease of access has also made the business more crowded than ever, so it can be difficult to break through. But Berger says students shouldn't be discouraged.
"What I would tell them is to believe in your dream, to stick with your guts, and to find your voice that is unique to you. Your voice—just like your fingerprint or retina scan—your voice is all your own. It's unique to you and nobody else has it. So find it. And use it. Use it to yell your story. Know that you have a story, and you are the only one that can tell your story. So, tap into that, and tell the stories that you are most compelled to tell, the ones that you're like, 'This is my legacy. This is the story I need to tell in my lifetime.'
"Be honest, be vulnerable and go with your passion. Use your mind, your heart and your imagination. Study and listen to the people who support your vision the most. Try to make it happen with everything you've got. All it takes is one person to believe in you."
For more, please visit her at Samanthaberger.com.