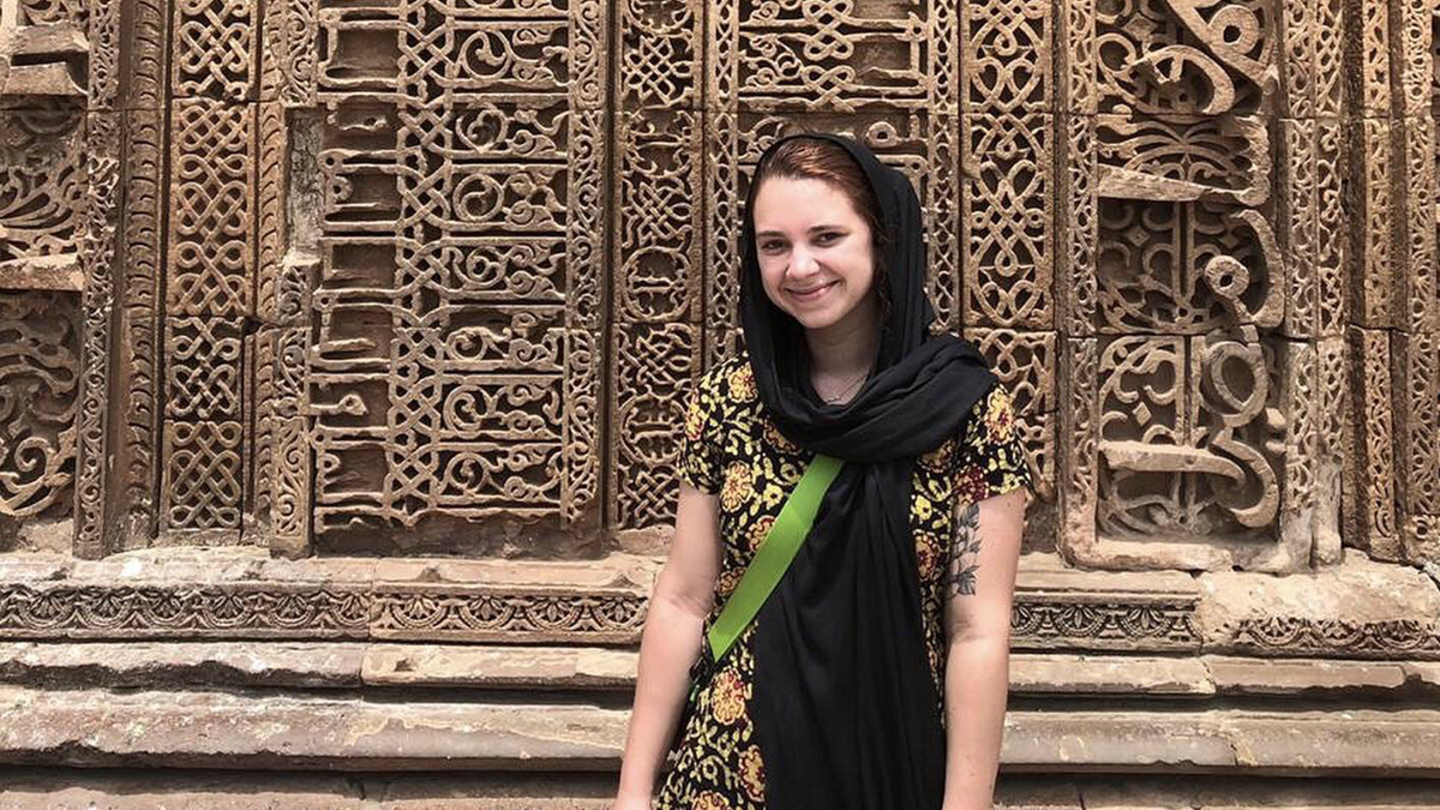 At Temple University, getting out into the real world and undertaking some experiential learning is crucial to liberal arts students' college experiences. For some, this means taking on internships, but it can also mean studying abroad.
Lauren Ruhnke, CLA '17, learned just how important it can be to experience another country firsthand while an undergrad global studies major. Now an anthropology graduate student, Ruhnke is studying overseas for the time. She's currently in Jaipur, India participating in the U.S. State Department's competitive Critical Language Scholarship (CLS) program, in part because of a great experience studying abroad in India as an undergrad.
"India has a rich and complex history marked by British colonial occupation, processes of decolonization and now a growing participation in neoliberal globalization, which is contextualized and reflected in contemporary culture," says Ruhnke. "There's a rich culture that is sort of is navigating the pulls of globalization while also confronting calls to maintain its national identity and tradition.
"I think that was the most interesting to me, especially when you go into the cities and you see the mixing of all of these regional pieces of culture and then also globalized culture as well."
Ruhnke's first trip to India tied into her undergrad capstone project, which focused on queer identity and legislation in the subcontinent. She describes the experience as being "pivotal" in piquing her interest in India. As an anthropology grad student, she's now studying the same things she was as a global studies undergrad, only now she's viewing them through a different lens.
"My humanities background from global studies paired with social sciences of anthropology has led me to take an interdisciplinary approach to my research," she says.
Her second trip to India, where Ruhnke will stay until August 18, is a pre-dissertation language study. It'll require her to spend a year in Mumbai. That means she'll need to learn to speak some Hindi, and there seemed no better way to jumpstart that than by taking advantage of the CLS.
The scholarship features an intensive foreign language and cultural immersion program. In practice, that means Ruhnke is spending weekday mornings studying Hindi in a classroom and afternoons studying it in one-on-one sessions with a student from a local Jaipur university. In fact, Ruhnke had to sign a pledge to speak only Hindi, a language she didn't know at all before arriving in Jaipur on June 16.
"As a beginner student, the language pledge seemed particularly daunting to me, but to my pleasant surprise I have not been resigned to silence!" says Ruhnke "The immersive nature of the CLS program has instead challenged me to find creative ways to use my Hindi knowledge to live in and learn about my host language and culture."
The experience has led to Ruhnke picking up the language as much out of need as desire. She's had to learn enough Hindi to be able to meet her basic needs while also building relationships with friends and her host family. And even though she still has a month remaining in her current stay, Ruhnke already can't wait to return to India again and again to work on her dissertation.
Her recommendation to students who want to take advantage of CLS to define their own college experiences by studying abroad?
"I would say Temple's Fellowships office is so helpful. It was central to my entire process," says Ruhnke. "I met with Dr. Barbara Gorka a few times. First to learn about the scholarship, then to write my applications, get her feedback on them. It's critical, no pun intended. Leverage that tool. Get on that listserv. I think a lot of people don't know about it.
"Temple has produced a lot of Critical Language Scholarship recipients, so use the support and the resources that are there and you have a good shot."