Where Can a Degree in Psychology Take You?
Getting your psychology education is about more than getting your psychology degree. It's about preparing for your future. With the knowledge and skills you'll learn as an undergraduate Psychology major (e.g., critical thinking, understanding human behavior) you will find yourself with a multitude of career and graduate study opportunities upon graduation. Psychology majors often go into careers involving research, human resources, education, marketing, social services, or healthcare. Many psychology majors also go on to graduate study in psychology or other fields, including counseling, law, medicine, occupational or speech therapy, or business.
The formal course Careers in Psychology teaches Temple Psychology majors about their career options. This course, designed to be taken by students in their first year as a psychology major, introduces students to the various career and graduate school options that are available to them after graduation.
Another valuable option comes through our Psychology Internship and Practicum courses, which provide placements in the Philadelphia and often provide valuable opportunities to develop workplace connections and skills.
Featured Alumni
The stories below feature some of our outstanding alumni, and they further illustrate the diversity of options available to Psychology graduates.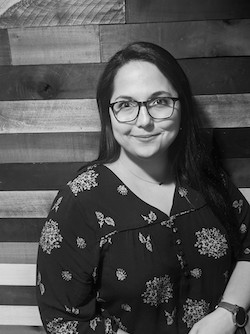 Nicole Ramspacher
Bachelor of Arts in Psychology
Nicole Ramspacher is a Licensed professional counselor and program director at the Domestic Abuse Project of Delaware County. In addition to providing direct support to victims of domestic violence, she also oversees the counseling, advocacy, safehouse and outreach departments. Additionally, Ramspacher collaborates with other areas within her organization to seek out grant opportunities, analyze best practices and provide supervision to leadership staff.
Read more about Nicole and her accomplishments!
Deadlines
February 1: Freshman Application Deadline for Fall Semester
February 1: FAFSA Financial Aid Application Deadline
November 1: Transfer Deadline for Spring Semester
June 1: Transfer Deadline for Fall Semester
Ready to Apply?
Apply for Admission Today
Ready to apply? Submit your online application today!
Transfer to the College of Liberal Arts
Transfer
Almost half of incoming Temple students transfer from other colleges and universities. If you've taken 15 or more college-level credits after high school graduation, you can apply for admission as a transfer student. If you're thinking about transferring, consider speaking directly with our CLA Enrollment Management team.